Why One Of The World's Poorest Countries Made Bitcoin An Official Currency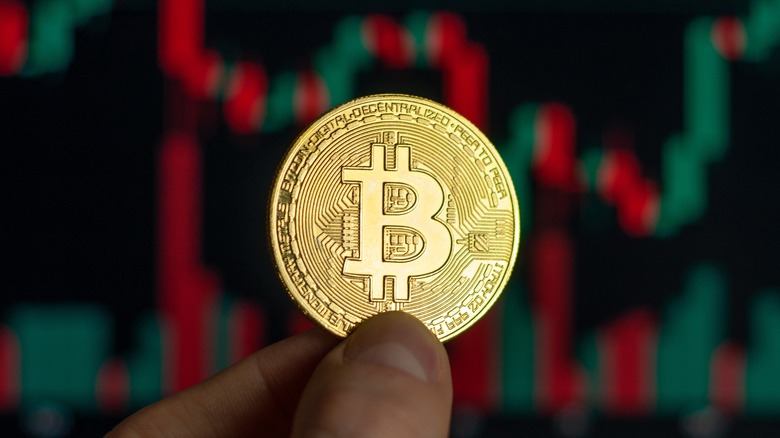 Tagir Faskhutdinov/Shutterstock
In a move that is being hailed as yet another crucial step toward the mainstream adoption of cryptocurrencies, the Central African Republic has voted to pass a bill that legalizes using bitcoin as an official currency in the country. Known for producing gold and diamonds, the country's adoption of bitcoin as a legal tender happened after lawmakers passed a bill unanimously in the parliament. In doing that, CAR also became only the second country in the world after El Salvador to embrace cryptocurrency.
The move has baffled crypto experts, but a statement from the President of CAR's office notes that adopting Bitcoin as a legal currency puts the nation "on the map of the world's boldest and most visionary countries," according to BBC. Obed Namsio, who serves as the chief of staff for President Faustin-Archange Touadéra, told Reuters that passing the landmark legislation would open up new opportunities for the country. Namsio further added that using Bitcoin as a legal currency has the President's approval because the decision "will improve the living conditions of Central African citizens."
Just how that is going to happen remains in question. One of the most sparsely populated countries in the world, CAR has an extremely low percentage of people that can access the internet. And since all bitcoin-related transactions require an internet connection to register the whole financial process on the blockchain, explaining Bitcoin's transformational power to citizens of CAR is an uphill task that seems predominantly brimming with rhetoric instead of practicality.
More concerns than solutions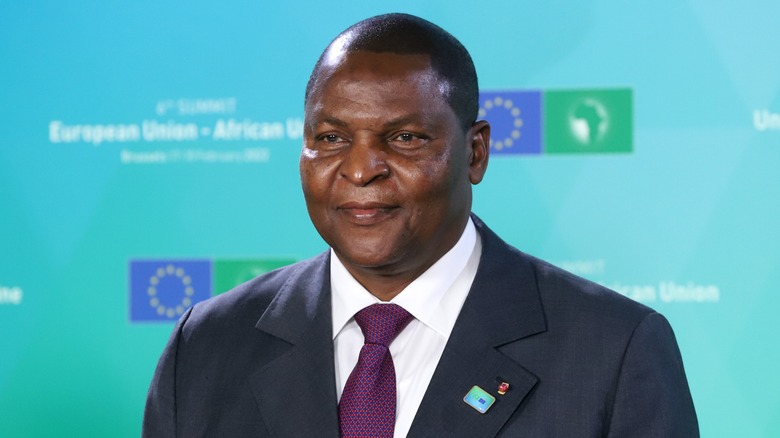 Bloomberg/Getty Images
In a conflict-ridden county where only about half a million people can access the internet and only 14% of the population has access to electricity, giving such a huge push to bitcoin has raised many eyebrows, both internally and externally. Infrastructure challenges aside, experts think that the decision has more to do with challenging the Central African CFA franc, the currency currently in use.
Pegged to the Euro and governed by the Bank of Central African States (BEAC), the CFA franc requires an arrangement that involves maintaining at least 50% of foreign assets with the French Treasury, a system that has reportedly stifled development in the country. BEAC, on the other hand, told Reuters that it had no prior information about the recent turn of events concerning bitcoin legalization in the Central African Republic. However, legalization doesn't solve all the problems, because the lack of a proper framework to regulate crypto assets is an open invitation for fraud and scams.
Weighing in on the decision, the International Monetary Fund's Africa Department Director Abebe Aemro Selassie told reporters that bitcoin being legalized should not be seen as a "panacea for economic challenges our countries face." On the other hand, some argue that businessmen will no longer have to deal with CFA Franc to dollar conversion, as the same can now happen between their bitcoin holdings and dollar right on their phones.