How To Delete Multiple Contacts On iPhone At Once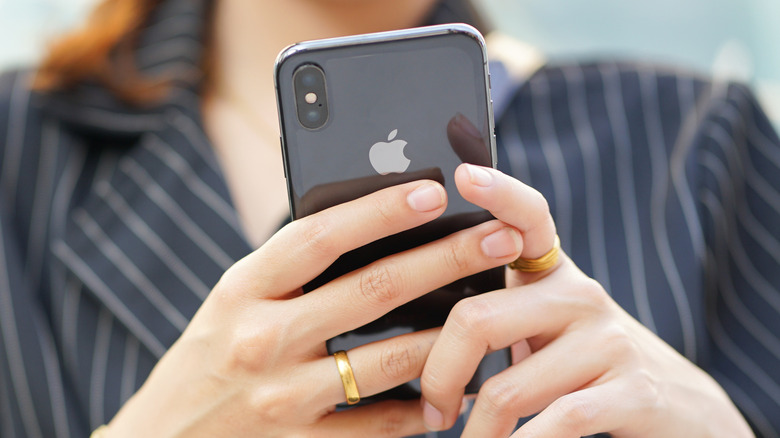 chainarong06/Shutterstock
iPhone contacts tend to build up over time and you'll likely reach the point where there are several or more entries for people you don't talk to anymore. Every so often, it's a good idea to clean up your contacts list so that it's easier to navigate and find the people who are important to you. Unfortunately, it's not possible to delete all of your iPhone contacts at once directly in the Contacts app. 
You have to go through and manually delete each contact entry if you want to remove them directly on the smartphone, which can take quite a while if you have a lot of old contacts you don't need anymore. However, there is a workaround to this problem that involves using your iCloud account. When you add a contact on your iPhone, it is automatically added to your iCloud account, as well. This means you can enter iCloud through a web browser and bulk delete entries. The process is simple, as we've explained below.
How to get all of your contacts to show up in iCloud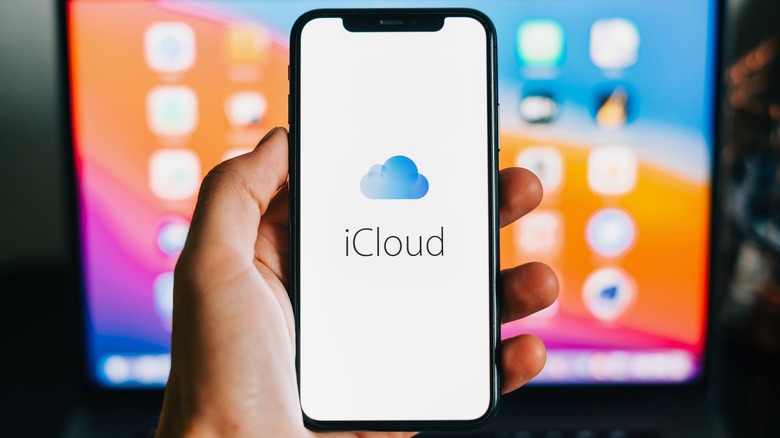 nikkimeel/Shutterstock
Apple doesn't allow users to bulk delete contacts directly on the iPhone, but the feature is available through iCloud. In order to use iCloud to delete multiple iPhone contacts at once, you'll first need to make sure syncing between the smartphone and the cloud-based account is enabled, otherwise, the contacts you want to delete may not be visible within iCloud (via Apple). Follow these steps to make sure your iPhone contacts are synced with your iCloud account.
1. Open the "Settings" app on your iPhone.
2. Tap on your name at the very top.
3. Tap on "iCloud."
4. Under "Apps Using iCloud," find the "Contacts" app and tap on the slider to turn it on. 
5. If a popup appears for "Existing Local Contacts," tap "Merge."
You'll know the app is synced if the slider next to Contacts is green. Your local contacts will appear in your iCloud account's Contacts app once the merge is complete.
How to delete multiple contacts on iPhone at once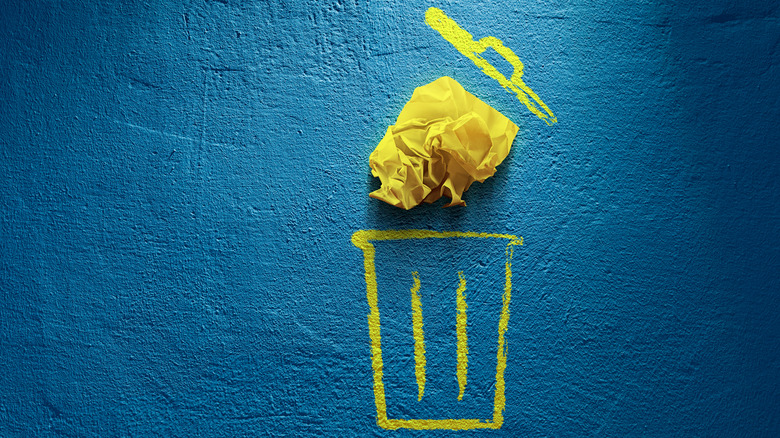 Jirsak/Shutterstock
Now that you've made sure your iPhone contacts are synced with iCloud, you can delete multiple contacts at once via the iCloud.com website, which can be accessed using macOS, Windows, and mobile devices. Follow these steps to delete multiple iPhone contacts at the same time:
1. Open your web browser, navigate to iCloud.com, and then enter your login credentials. You'll be presented with a two-factor authentication screen.
2. Open your iPhone and tap "Allow" on the popup that appears. A code will be displayed. Enter that code in the two-factor authentication field in iCloud on your browser, then click "Submit."
3. On the next screen you'll be asked if you want to trust the browser. You can click "Trust" if you want to be able to log in to iCloud from that device in the future without entering a two-factor authentication code.
4. Now that you're signed in to iCloud, you'll see several apps. Click "Contacts."
5. If you're on Windows, hold down the "Ctrl" key on your keyboard and click on each contact you want to delete. Each selected contact will be highlighted in blue. On Mac, repeat this same process while holding the "Command" key.
6. Click on the gear icon in the bottom left corner of the Contacts screen once you've selected all the contacts you want to delete.
7. Click "Delete," and then confirm by clicking "Delete" again. 
Each selected contact will be deleted at the same time, and the changes made to Contacts in iCloud will be synced with the Contacts app on your iPhone (and other Apple devices that are signed into the same account).