PlayStation Might Join Xbox In Push For Ads In Games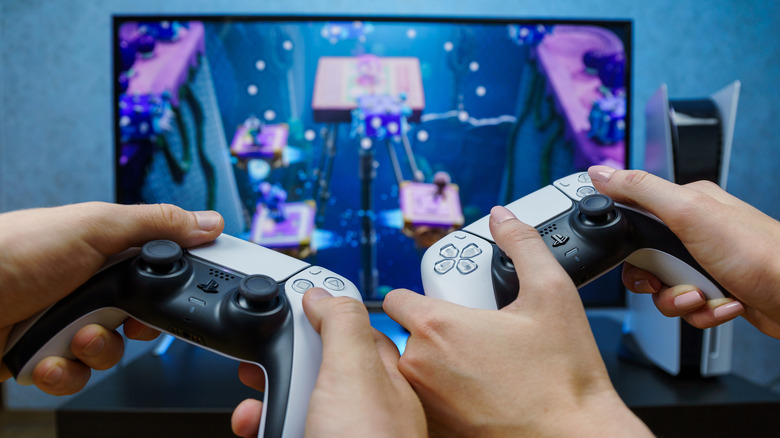 Rokas Tenys/Shutterstock
Microsoft is reportedly mulling ad placement in free-to-play Xbox games and they might start appearing later this year. Sony apparently doesn't want to be left behind with the arrival of this new business model, at least if claims from unnamed sources prove to be true. As per a report from Insider, the PlayStation division is currently working with adtech partners to create in-game ads — and, just like Microsoft, Sony is reportedly planning to start serving these ads by the end of 2022. 
The company is reportedly planning to sell ad spots in PlayStation games via a private marketplace for advertisers, which means only a select few brands will have the luxury of promoting their products within these titles. But unlike free-to-play mobile games where ads can pop up almost anywhere and at any random instance, the advertisements in PlayStation games will be far less intrusive, the sources claim.
The current plan is to lease elements such as in-game billboards for ads, according to the report. Moreover, interacting with these ads will serve rewards to viewers alongside other alleged perks like skins for characters in the game. Sony is reportedly unsure about taking a cut from gross ad revenue, but there are other ways in which the company can charge for its in-game ad placement. One of them is charging developers and publishers for access to PlayStation users' activity data related to the platform. Metrics like the click rate and average watch time on ads have long been a valuable asset for brands to assess the performance of their campaigns.
A slippery slope between greed and growth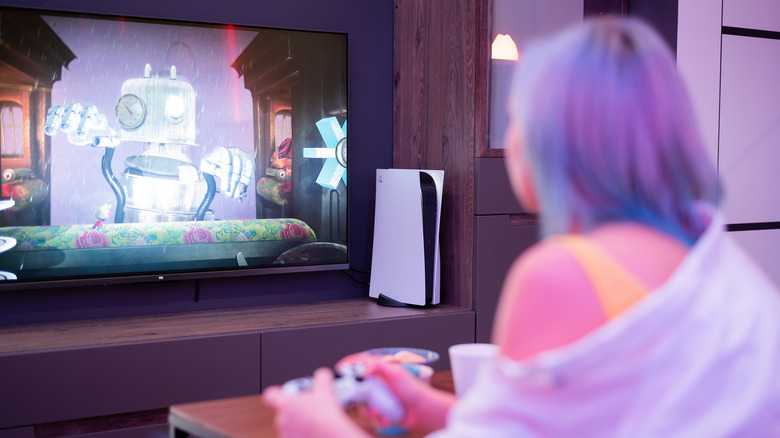 Roman Kosolapov/Shutterstock
Sony will apparently keep itself away from the ad revenue arrangement, letting the advertiser and publisher sort out the financial nooks and crannies instead. Microsoft is said to be chasing a similar strategy, but it appears Sony isn't merely aping Microsoft's plans. The company reportedly started discussions about in-game ads more than a year ago, soon after the PlayStation 5 console launched. Sony is said to have enforced strict vetting protocols for choosing advertising partners and has even reportedly laid some ground rules over data collection practices. For instance, collecting personally identifiable user data such as email addresses and names isn't on the table, the sources allege.
The ultimate goal for pushing ads in free-to-play games is to help developers extract more gains from their titles, encouraging them to create more free-to-play experiences in the future, including both add-ons and originals. Free-to-play games have traditionally relied on in-game purchases and paid expansions to recoup development costs and make money in the long run, but studios that lean aggressively on this strategy often end up with "pay-to-win" titles nearly universally hated by gamers. It's not easy to strike the right balance between economics and experience for free-to-play games, especially for big-budget titles and indie developers, but non-intrusive in-game ads plastered across billboards, walls, and posters just might ease the situation for all parties.