Adobe's New Software Means You Can Collaborate On Video Projects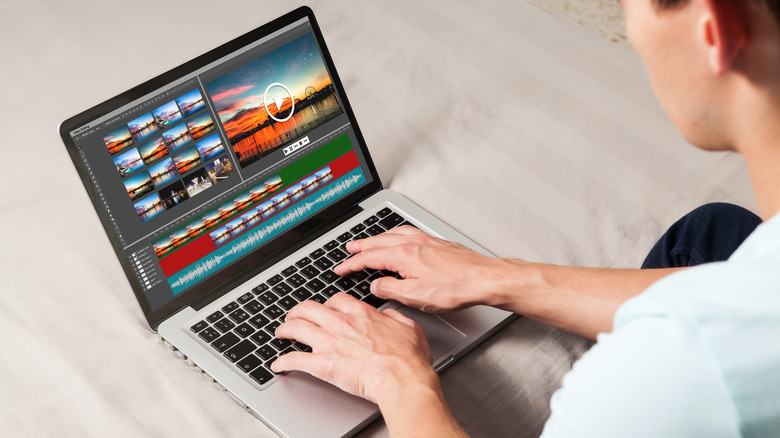 David MG/Shutterstock
One year after Adobe purchased Frame.io — the software company that makes the collaborative video production software of the same name — for $1.275 billion, today Adobe announced that a subscription to Creative Cloud would include access to Frame.io features. According to The Verge, newer versions of Adobe's popular applications Premiere Pro and After Effects will feature Frame.io built-in as part of a single software suite. Apart from the addition of the Frame.io component, Adobe Premiere Pro and After Effects also come with their share of new features and visual changes.
Adobe also confirmed that the Frame.io add-on would come with 100GB of storage dedicated to it. In addition, the software also supports uploading media directly to the cloud for up to five active projects. This media could then be shared with another team member. According to Adobe, the advantage of this service is that it will let users access files from Premiere Pro and After Effects without having to use a separate file transfer service.
What else does the Frame.io subscription include?
Apart from the ability to share files and data among remote team members, Frame.io also gives access to Frame.io Camera to Cloud — an add-on that automatically uploads files directly to the cloud right after videographers hit the "stop" button on the camera. With a fast internet connection, these files will be available for editing without delay — and more importantly, they will no longer need to worry about manually transferring them by removing the SD card inside their camera. For larger teams, this essentially means the footage is available for editing even as the cameraman continues working on other recordings. This feature can be a godsend for people who work in a multi-person setup and want a quick turnaround time for their projects.
As mentioned earlier, the Frame.io service has already started rolling out to Creative Cloud users across the globe. If you already have a Creative Cloud subscription and do not see the option yet, all you need to do is update your apps and sign into the Review with Frame.io panel using your Adobe ID. Another way to achieve the same results — without needing to update to a new version of Creative Cloud — is to install the Frame.io panel separately or by simply logging on to the Frame.io web app directly via app.frame.io.
New features in Adobe Premiere Pro, After Effects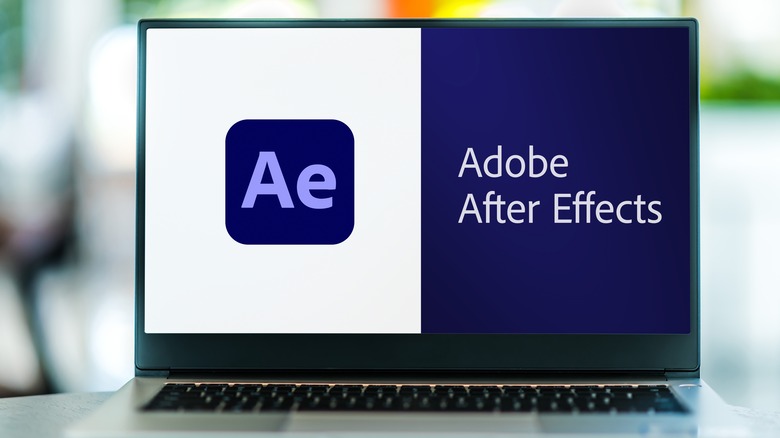 monticello/Shutterstock
The addition of the Frame.io panel aside, Adobe has also made several visual changes to Premiere Pro. These include much-needed updates to visual aspects of the import and export screens. Adobe says the updated import window now features selected assets that build the picture of the emerging storyline. The import window also gives users the ability to import media as individual assets. This process is made even faster by the fact that users can favorite frequently used media locations.
Additions to the revamped Export mode include a refreshed, more intuitive way to directly post completed projects to platforms like YouTube, Twitter, and Facebook. The video settings are also automatically optimized for each platform, depending on the destination chosen. Apart from these, Premiere Pro now lets users upload videos directly to FTP sites and social platforms, with the option to post privately for review before going live. For larger teams, this entire workflow can be customized, giving even greater control over the sequence of events. Additionally, users now get the ability to apply automatic color correction to Premiere, which will almost certainly make life easier for new users.
For Adobe After Effects, the updated version finally brings native support for Apple Silicon. Adobe claims this version will be up to three times faster on M1 Macs — which should translate to a much better user experience going forward.