iOS 16 May Arrive With Hidden Details About Apple's Mixed-Reality Headsets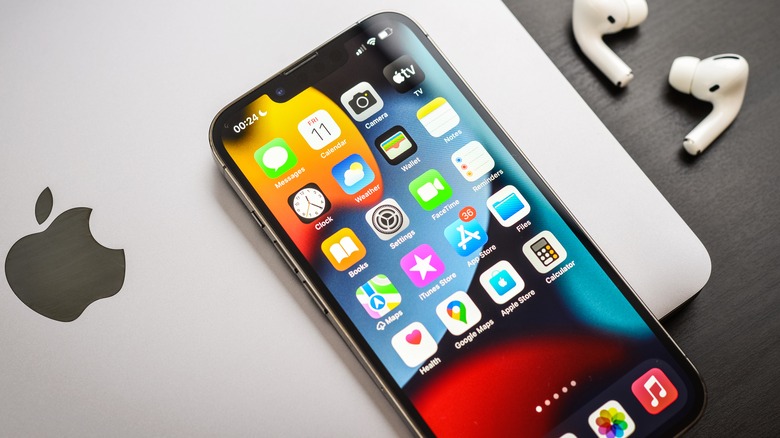 mama_mia/Shutterstock
Apple has already revealed when and how its next big event will take place, and some developers may be disappointed the company isn't yet returning to face-to-face interactions. After all, this year has seen both CES and Mobile World Congress make room for some in-person attendance, but it seems Cupertino is erring on the side of caution. 
The company will open its doors to select on-site attendees, though, namely developers and students who will get to take part in hands-on activities. That does mean all of Apple's keynotes and talks will be pre-recorded again, which doesn't work well for certain demonstrations. Fortunately, it might be too early for Apple's mixed-reality headset to make its appearance, so we probably don't have to worry about the online-only event ruining that reveal. 
Though we're likely still months away, at best, from Apple's official headset launch, that hasn't stopped some details from leaking. Clues about the company's first foray into the world of headsets might be the most interesting thing about iOS 16, at least so far, as it seems the company's own software may reveal some tidbits about the fabled product.
Paving the way for mixed reality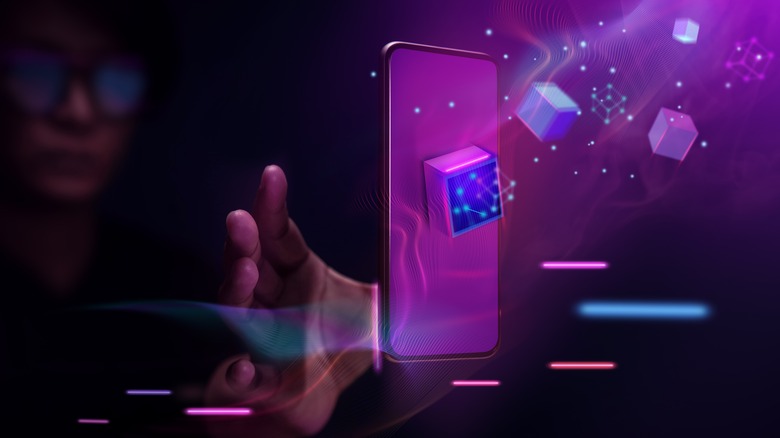 Black Salmon/Shutterstock
Every WWDC is an opportunity for Apple to lay the foundations of what the next iteration of its software platforms will bring for the next 12 months. This basically means whatever the company plans to release before iOS 17, be it hardware or new features, will have to be in iOS 16, whether explicitly stated or buried hidden in code. 
According to Bloomberg's Mark Gurman, iOS 16, which is codenamed "Sydney," will include references to Apple's much-awaited VR/AR headset. This device may launch this year, but it's too early for it to make an actual appearance at WWDC. Gurman speculates the most that Apple may be able to reveal during the upcoming keynote is a preview of the headset's software, which will reportedly be tied to iOS. If that's the case, there is a chance the mixed reality headset could finally launch before iOS 17 takes the stage in 2023.
That could also be one reason why Apple is inviting developers and students to make an appearance at the Apple Park this year — to give them a first-hand experience involving a prototype, though under an NDA, most likely. With about two months to go before WWDC, we expect to hear more details about iOS 16 through the grapevine, but the new report also drops some other claims ahead of time.
iOS 16 may get new features and a familiar look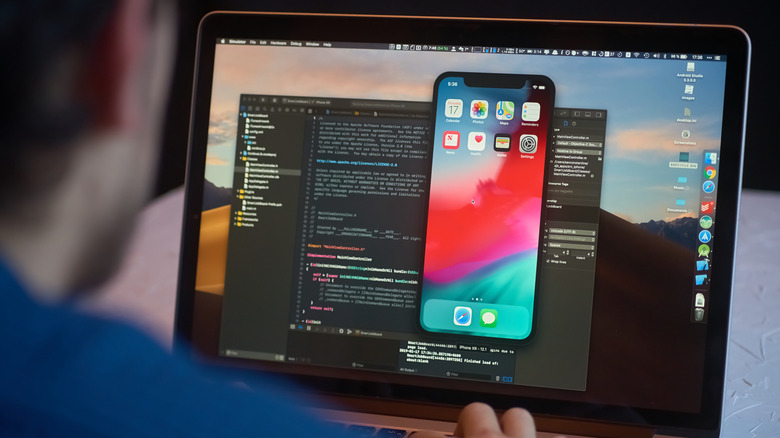 Konstantin Savusia/Shutterstock
iPhone and iPad fans might not want to hold their breath for a completely different experience when iOS 16 arrives, but that doesn't mean there won't be any big changes coming their way, at least according to Gruman. The next big version of iOS is expected to focus on enhancements, with a few major updates to the notification system and health-related features.
Apple's mobile operating system hasn't received a major overhaul since iOS 7 was released in 2013, and the journalist claims it still won't be getting such treatment this year, either. Of course, iOS has undergone some refinements over the years, especially when it branched out to iPadOS, which may get a new multitasking interface in iPadOS 16. It sounds like the changes will be exciting, but users should temper their expectations about just how drastically iOS 16 may overhaul the experience.