Vivo X Fold Leaks Tease The Next Foldable Contender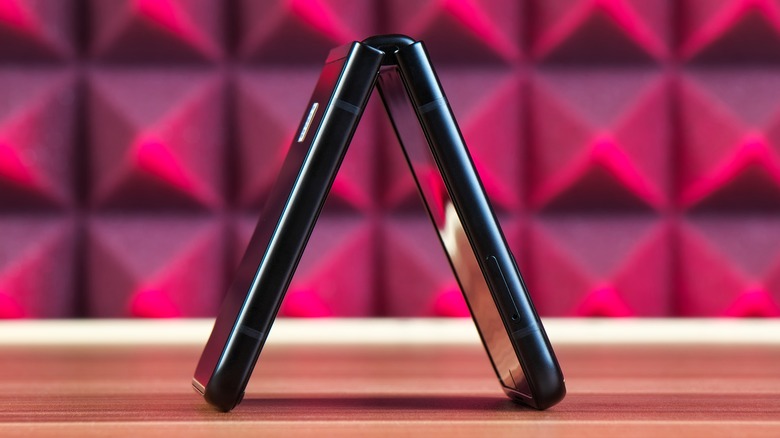 ESOlex/Shutterstock
Samsung is undoubtedly considered the king of foldables at this point, even if Huawei and Xiaomi are also hitting this market. Between the three of them, Samsung has so far been the most consistent in launching folding smartphones, demonstrating its commitment to this novel line of mobile devices. The company might start to get some major competition, though, in a game it may not be willing to play. 
There's no doubt the company's foldables are quite an expensive treat, even the smaller, cheaper Galaxy Z Flip 3 with its $999 starting price, so any competing model that can offer consumers a more accessible experience will no doubt give Samsung a run for its money. That may be the way the likes of the OPPO Find N foldable approached the market, but it seems the anticipated Vivo X Fold, which was recently the subject of a couple of leaks, is aiming for a different angle instead.
Oppo DNA in a different package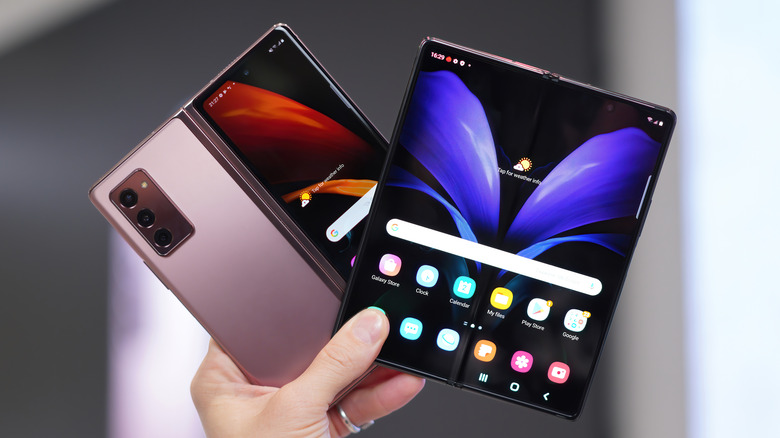 Mr.Mikla/Shutterstock
For a few years now, Samsung's foldables, particularly the Galaxy Z Fold line, have been the standard against which other folding smartphones were measured, but the model is hardly perfect despite being in its third generation. The Galaxy Z Fold 3's form factor doesn't sit well with many mobile users, and the crease in the middle where the display folds still bothers some owners. 
The Oppo Find N, which is built upon some ideas from Huawei, addressed some of those concerns in the form of a nearly invisible crease, a very flat fold, and what some consider a better landscape design.
The Vivo X Fold, which could formally debut any moment now, may share some of the same traits as the Oppo Find N, which isn't that surprising considering the two companies' family ties. The hinge will likely be the selling point here, which would, in theory, still keep that crease away. The device, at least based on newly leaked images, also has a rather large camera bump since it has no reservations about putting a 50MP main sensor on the back, one reportedly joined by a 48MP ultra-wide camera, a 12MP "portrait" camera, and a 5MP periscope zoom shooter.
Samsung's strategy, and possibly its pricing, too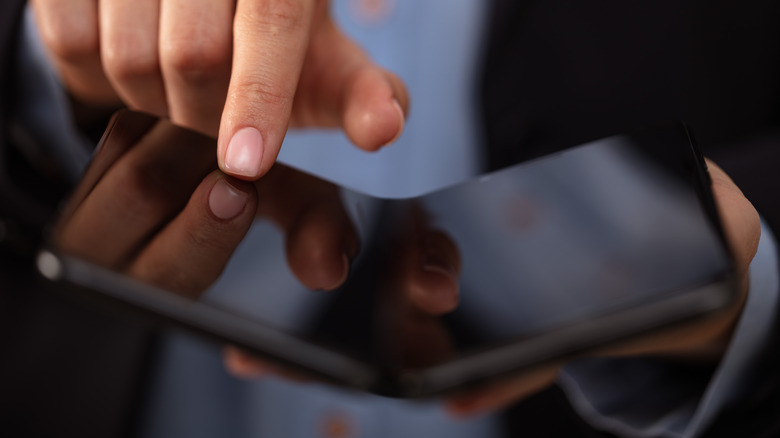 ra2 studio/Shutterstock
A device said to be the Vivo X Fold has appeared in several hands-on photos published by @stufflisting, and, it seems, the foldable might have more in common with the Galaxy Z Fold 3. Unlike Oppo's take on folding phones, Vivo is apparently making its inaugural device taller and larger, putting it more in line with Samsung's version. Thankfully, it doesn't look like the company has elected to use an under-display camera like the Galaxy Z Fold 3, sporting a typical camera punch hole instead.
vivo X Fold hands-on images leaked. pic.twitter.com/20F5nWGvAI

— Mukul Sharma (@stufflistings) April 9, 2022
Vivo may also follow in Samsung's footsteps as far as pricing goes, with the rumored starting price set at 11,999 RMB, which is roughly $1,900. At that price, consumers can expect top-of-the-line specs, of course, with past leaks claiming the model packs a Snapdragon 8 Gen 1 and a larger 4,600 mAh battery, not to mention more cameras. Joining the new image leak is another tweet, this one from Ben Geskin, demonstrating the fingerprint sensors on what is said to be the Vivo X Fold.
Some consumers might still balk at the price, though, which won't help make the foldable phone market more approachable to regular users. The Vivo X Fold is scheduled to be announced on April 11 alongside the Vivo X Note, which is expected to have a Samsung-style stylus, and the Vivo Pad tablet.