How 'eQuad' Electric Bikes Could Change UPS Delivery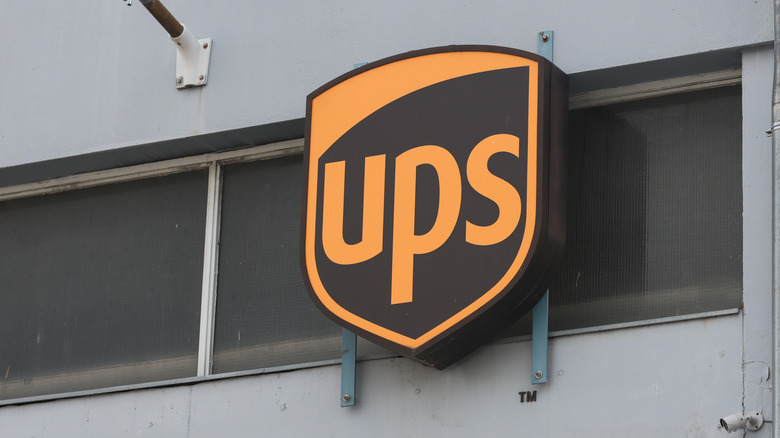 Jeremy Moeller/Getty Images
Big cities are crowded places, and that's why UPS has decided to test 100 or so electric quad "bikes" for package delivery. The company says it'll work with Fernhay to leverage its eQuad, a pedal-based electric-assist delivery platform that somewhat resembles a miniature UPS truck. Though these vehicles don't have the same capacity as the company's regular delivery trucks, the smaller size will make it easier for drivers to navigate cramped city streets, narrow alleys, and generally congested areas.
Details about the plan were recently disclosed to Reuters, which reports that UPS will also test out similar EVs from other companies, though it hasn't named any of them at the time of writing. Focusing specifically on Fernhay's eQuad, the delivery bike, at first glance, looks like a miniature truck. That's not how it works, however, as delivery drivers will instead pedal the four-wheeled vehicle, navigating it around city streets with the assistance of an electric motor. The speeds vary based on how fast the driver is pedaling, but top out at around 15 mph, meaning these bikes will be used for so-called "last mile" deliveries straight to porches, package lockers, and mailrooms.
An electric-assist quad bike with package storage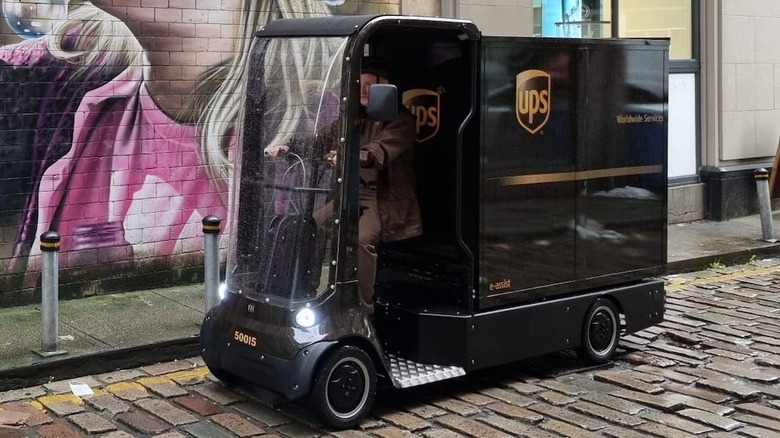 According to Fernhay, its eQuad delivery bike is only around 2.7 feet wide, making it narrow enough to use in city bicycle lanes, among other places. As well, the e-assist bike has a "Cube" package storage space measuring just under 6 feet in length, while the full vehicle clocks in at less than 10 feet long overall. Despite its appearance, the company says it designed the eQuad in such a way that it'll remain stable even when loaded with packages and used on potentially rough city surfaces. The pedals and electric assist motor are joined by motorcycle tires, metal wheels, and hydraulic disc breaks on the front.
Fernhay's website indicates the eQuad can be configured to meet a customer's needs, at least when it comes to the battery. The delivery company, meanwhile, revealed to Reuters that the model it'll test gets around 40 miles per battery charge. The bike's electric nature means it'll be essentially silent when compared with trucks, not to mention its complete lack of emissions. Though customers aren't likely to notice anything different when these bikes are tested, it'll make things much easier for delivery drivers who may otherwise have to lug around packages in a cart when they're destined for places where trucks can't operate.
This is the latest in a long series of UPS tests involving EVs, an effort made in light of the company's wider sustainability goals, which include increasing its renewable electricity use to 25 percent by 2025. Among other things, the company has slowly increased its use of "alternative" fuels for its ground-based services, though it also has some big plans (with a more distant outlook) related to its aviation operations.