An Xbox Game Pass Family Plan Might Be On The Way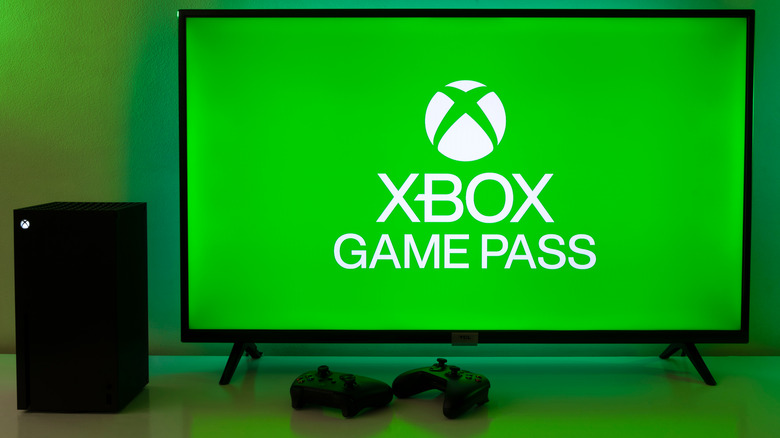 Miguel Lagoa/Shutterstock
Microsoft is reportedly planning to launch a family plan for its popular Xbox Games Pass subscription service. As per a report from Windows Central, the company is moving ahead with plans for a product called Xbox Game Pass Family Plan that might be launched at some point in 2022. For now, details about the pricing structure and regional availability are still under wraps, but it appears Microsoft is chasing the same formula as content streaming services that allow more than one person to simultaneously use the same account. 
The Xbox Game Pass Family Plan will reportedly allow five members to share the subscription, ultimately saving them money when compared to the cost of individual subscriptions. Assuming the report is correct, the plan won't limit usage to people in the same household, but will instead let up to five individuals located in the same country split the subscription. 
This is quite generous, as the likes of Netflix want account sharing to happen only between people from the same household. Allowing a bunch of gamer buddies to access all of the Xbox Game Pass perks at a subsidized rate sounds like a solid strategy to retain existing subscribers and also gain new ones. However, it is unclear if the Xbox Game Pass Family Plan will be exclusive to the PC-only tier of service, or if it will be limited to the Xbox consoles. It is also possible Microsoft will give the Xbox Game Pass Ultimate tier a family plan extension.
A solid move for the Xbox ecosystem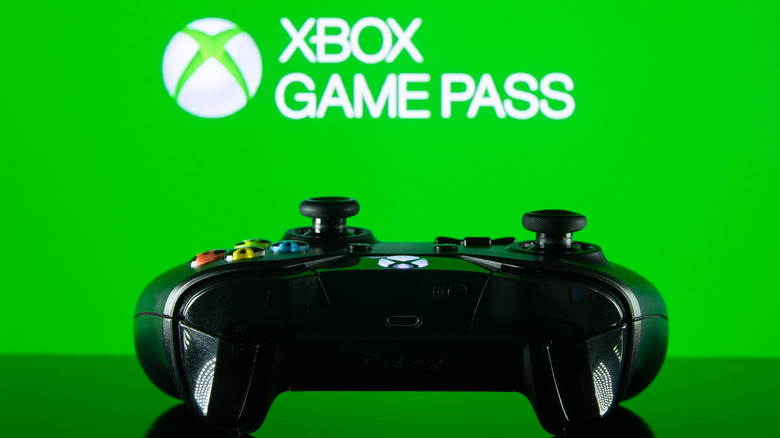 Miguel Lagoa/Shutterstock
The only certainty at this time, assuming the details are correct, is that the family plan will dramatically bring down the Xbox Game Pass subscription cost for customers who are paying on a per-person basis. Microsoft currently sells its game subscription service across two tiers, the cheapest of which is priced at $9.99 per month, with one plan covering PCs and another covering consoles. 
Joining that is the Xbox Game Pass Ultimate plan priced at $14.99 per month, which provides subscribers with access to games across PCs, consoles, and mobile devices via the company's cloud-based game streaming service formerly known as xCloud. Unfortunately, the leak doesn't include any details about how much the family plan option may cost.
The Xbox Game Pass library has over 100 games and also offers exclusive discounts on game purchases to subscribers. And with Ubisoft+ under its belt and the recent Activision Blizzard acquisition, the future seems even brighter for Xbox Game Pass loyalists, at least as far as the title portfolio is concerned. Another notable perk is that subscribers get access to new games on the same days as their market release. Sony is also adding more tiers to its PlayStation Plus service in June this year, but first-party exclusive games will not be available to players on launch day.