Inside The Struggles That Could Have Been The End For Tesla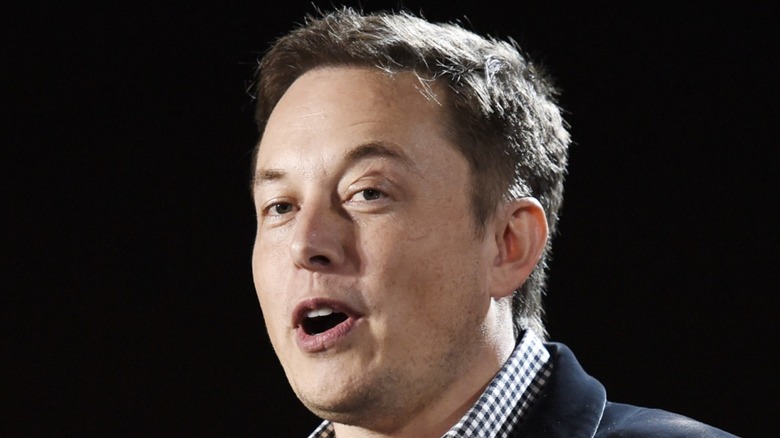 Kevork Djansezian/Getty
Tesla is currently the world's most highly valued car company. In July 2020, Tesla became the world's largest automaker by market value for the first time, and in October 2021, Tesla posted a record quarterly profit of $1.6 billion, leapfrogging industry-wide production issues and a global semiconductor shortage. Despite its success today, Tesla's history is not without economic jolts, including more than one event in which the brand almost sagged into bankruptcy.
While Tesla's current success on the stock market shows immense faith by the investors in its future, the same euphoria is not shared by consumers who have had to face several production delays for several models, up to and including the Tesla Cybertruck. Delays in production of the Tesla Model 3 made for one of the biggest challenges in the company's history. Another troublesome time for Musk's electric vehicle manufacturer occurred back in 2008 when the company was just days away from total collapse. 
Near the end of 2008 Tesla was very nearly broken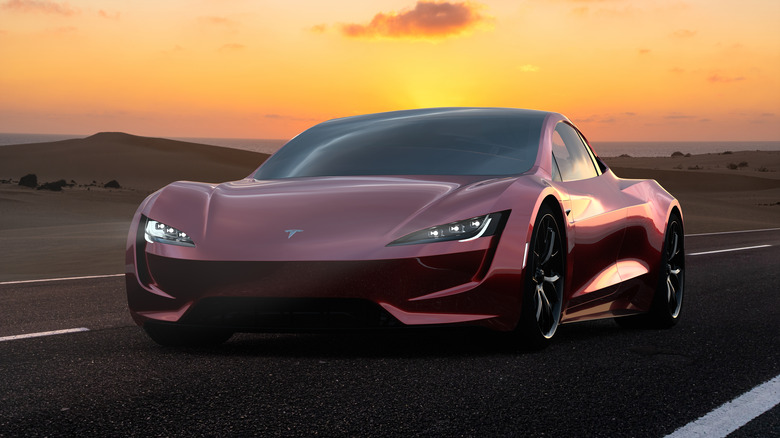 Mike Mareen/Shutterstock
In 2008, as the world reeled under the pressure of the Great Recession, Tesla was struggling to fund the production of its first car — the Roadster. Tesla was rumored to have been on the verge of burning out the final $9 million it had left in the bank. The company also reportedly let go of nearly 18% of all company employees in one fell swoop. 
To prevent Tesla from closing, Musk recalled pouring in all the remaining money he had from selling his stakes in PayPal, which he co-founded as X.com. Musk said that this period was a "difficult time," suggesting that he had to borrow funds from friends to pay rent as he "didn't even own a house or anything sellable." 
Musk admitted that despite all efforts, he still felt Tesla would fail, and that it very well might have done so had it not been for a last-minute infusion of cash from investors.
This vital round of funding delivered Tesla $40 million, giving the company runway for the next six months, i.e., until June 2009. A month before Tesla's coffers would run dry again, German automobile conglomerate Daimler invested another $50 million in Tesla despite its own piling losses due to the global financial crisis. Daimler eventually offloaded its stakes in 2014 for a $780 million windfall, likely missing out on even more massive gains in the meteoric rise of the company that would follow.
Tesla's Model 3 also brought Musk's company to the brink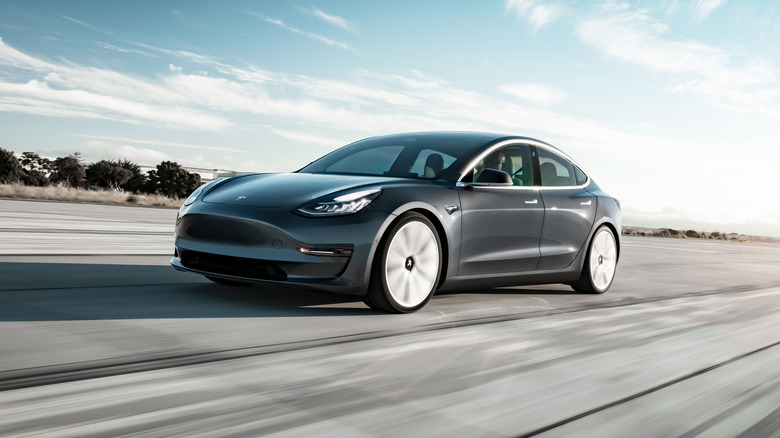 canadianPhotographer56/Shutterstock
In another Twitter conversation, Musk revealed that at least once more between 2017 and 2019 the company was "about a month" away from going bankrupt. This time, it was the Tesla Model 3 production that was to blame. The "production & logistics hell" that came with the Model 3 delivered what Musk described as "extreme stress & pain for a long time." 
Cash-strapped Tesla found that building an electric car that could be sold to consumers for $35,000 proved to be a significant challenge, once again bringing the company to a tipping point. Musk refrained from disclosing how much of a financial runway Tesla had left before the company would potentially plunge into bankruptcy.
The company eventually dug itself out and continued to develop and produce new electric vehicles, finding massive success in the following years. As of March 30, 2022, Tesla stock has a market cap of $1.14 trillion, according to Forbes, and is ranked at No. 100 in the latest Fortune 500 (released in June 2021).