How Intel Is Working To Support Bitcoin Mining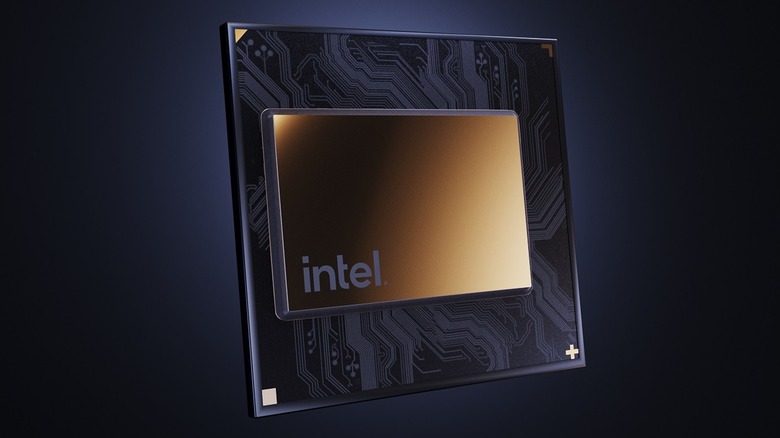 Intel
Intel chips remain the bedrock CPU solution in the PC industry, powering everything from Chromebooks to the most powerful gaming computers, workstations, and servers on the market. However, for serious crypto mining operations, the same hardware generally isn't the most popular choice. 
Sure, you will find plenty of casual and even semi-serious crypto miners using Intel chips paired with powerful NVIDIA or even AMD GPUs for crypto mining purposes. However, Intel's regular x86 chips are not the most effective solution when it comes to hash rates. For this specific purpose, a special class of processors known as an application-specific integrated circuit (ASIC) is required for the job. Until recently, Intel had not shown any special interest in developing ASIC chips for the cryptocurrency market, but its approach has now changed under the leadership of Intel's newest CEO, Pat Gelsinger. 
Gelsinger is doing what he can to help set Intel up for long-term success in the face of pressures on its traditional business from the likes of Apple's Arm-based chips and its historical rival AMD. To this extent, the executive is looking to open up new markets for Intel and is embracing crypto mining with a new class of Intel ASIC chips dubbed "Bonanza Mine."
An Intel mining bonanza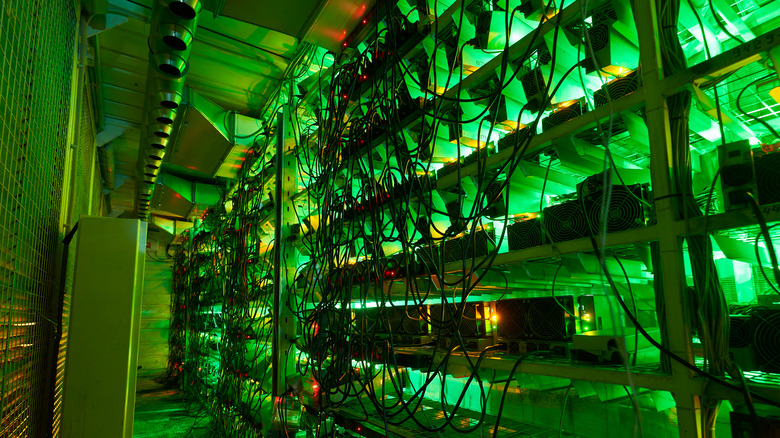 Artie Medvedev/Shutterstock
Intel tested the waters last year with the launch of the Bonanza Mine 1 (BMZ1) prototype, but it is the announcement of the commercially available BMZ2 that has tongues wagging. Raja Koduri, Intel's senior vice president and general manager of Accelerated Computing Systems and Graphics group, said on a company blog in February, "...we at Intel are declaring our intent to contribute to the development of blockchain technologies with a roadmap of energy-efficient accelerators." 
While Intel's x86 PC chips aren't known as particularly power-efficient, the new BMZ2 is set to shake things up in the crypto mining market when it launches later this year. According to Koduri, the company's new ultra-low-voltage BMZ2 chip will deliver 1000x better performance per watt than mainstream GPUs (think RTX 30XX series chips) for SHA-256-based mining. This is a big deal, as one of the major criticisms of crypto mining is that it consumes massive amounts of energy. 
As reported by Business Insider, crypto mining consumes around 91 terawatt-hours of electricity annually, which is around the same amount of energy used to power all of Finland, a country with a population of 5.5 million people. Not only would that add up to substantial emissions, but it also digs into the profitability of crypto mining operations. With power-efficiency of 26 joules per terahash and performance of 135 terahashes per second, the Intel BMZ2 will offer a strong alternative to established ASIC chips from Bitmain, MicroBT, Bitfury, and Canaan in the near future.