KIA Lump-Sum Fuel Reimbursement Program Seeks To Resolve MPG Circus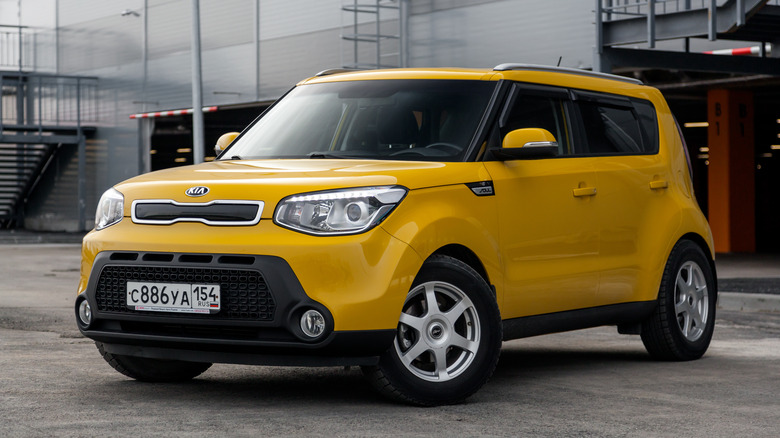 Everyonephoto Studio/Shutterstock
KIA Motors America has agreed to pay customers an average of $667 to every claimant in the class-action lawsuit over misreported fuel economy ratings. This lump-sum fuel expense reimbursement option is in addition to KIA's existing lifetime reimbursement program. The company announced the agreement today.
The lump-sum settlement still needs review by the court. Preliminary approval is expected to take place in early 2014, KIA says. Affected customers will be able to claim the lump sum after that.
The court case, Hyundai and Kia Fuel Economy Litigation, MDL No. 2424, is taking place in California's Central District Court before Judge George H. Wu. About 53 plaintiffs filed suit following a November 2012 fuel economy restatement by KIA. The restatement was prompted when a rival industry executive reported KIA's and Hyundai's previous "misleading" ratings to the Environmental Protection Agency. The suits were consolidated thereafter.
The difference in fuel economy ranged from 1 to 4 miles per gallon. KIA soon issued a lifetime reimbursement program wherein affected drivers can periodically return to the dealership, get their mileage checked, and be reimbursed accordingly. The new lump-sum option now being offered by KIA is intended to cut down on paperwork and inconvenience for affected drivers.
Models included in the case include the 2011 Optima HEV, seven different 2012 models, and six 2013 models. The full list of models is listed over at KIA's dedicated website for resolving the fuel economy reporting SNAFU. The site also provides all the details you need to see if you qualify for one of KIA's two MPG reimbursement programs.
SOURCE: KIA