Star Wars: The Force Awakens - Who Is TR-8R?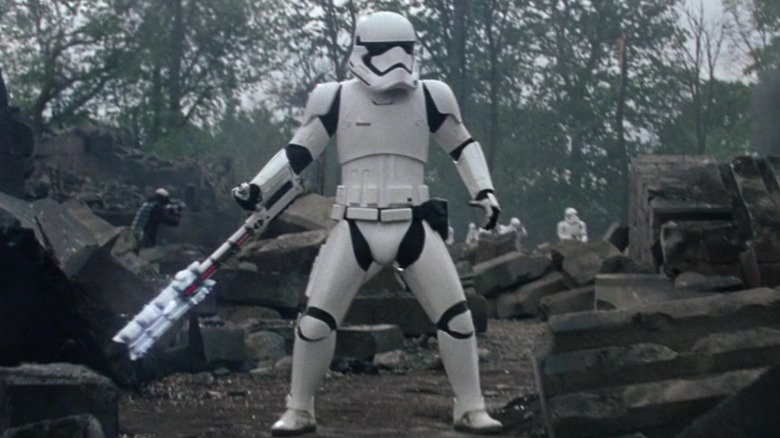 Lucasfilm/Disney
This morning Star Wars officially made public the identity of the Star Wars: The Force Awakens character TR-8R. "Traitor!" He's a mad one. As suspected, this stormtrooper goes by the name FN-2199, one of three troopers revealed in the book "Before the Awakening", a set of short stories giving background on the three main characters in the film. That story was about FN-2187, aka Finn. This character knew Finn well before the awakening, hence the knowledge of his being a traitor when he finds him on Takodana, near Maz's castle.
The actor inside the armor is veteran stunt performer Liang Yang. The voice of FN-2199 (aka TR-8R) is David Acord, a Star Wars sound veteran. Working with Skywalker Sound as an editor for many years, Acord's credits include Attack of the Clones, Revenge of the Sith, Star Wars: The Clone Wars, Star Wars Rebels, and Star Wars: The Force Awakens.
The image you see above is a photo taken of Hot Toys 1/6th scale collectable set Finn and First Order Riot Control Stormtrooper – those are ACTION FIGURES.
Below you'll see a video with TR-8R (FN-2199) in action, stunts and all.
The next image you're going to see shows this trooper sitting on a bench near Captain Phasma and FN-2187 in a training room. There the other two stormtroopers from this story are seen as well.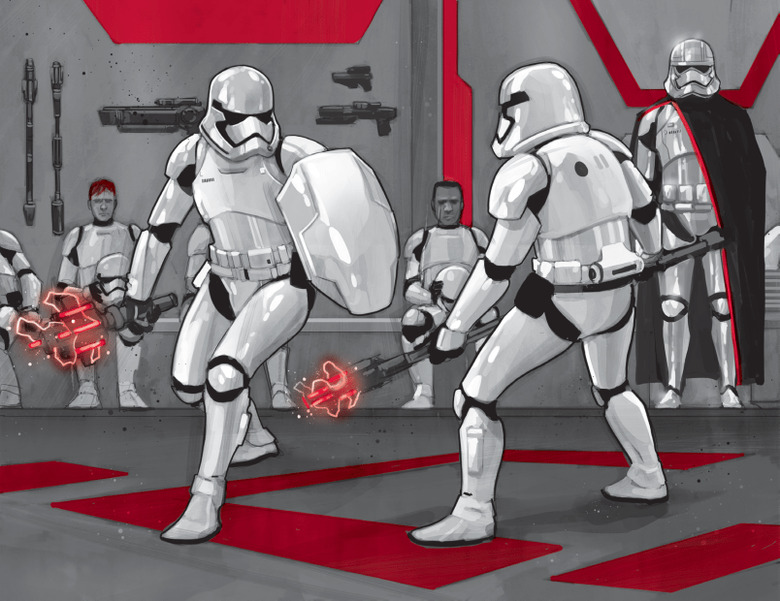 The image above was illustrated by Phil Noto.
FN-2199's nickname is nines, based solely on the fact that his First Order-assigned code name has two nines in it. He has red hair (obviously), and he rolls with a Z6 baton.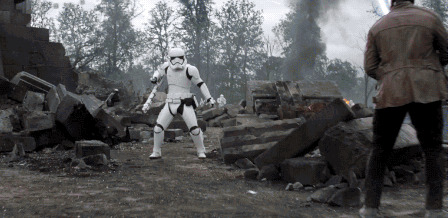 This baton, according to Star Wars.com, is a weapon that can block lightsabers, but aren't meant to cause lethal damage. Not that they couldn't – but they aren't meant to.