808 Audio XL-V smart speaker arrives with Alexa next month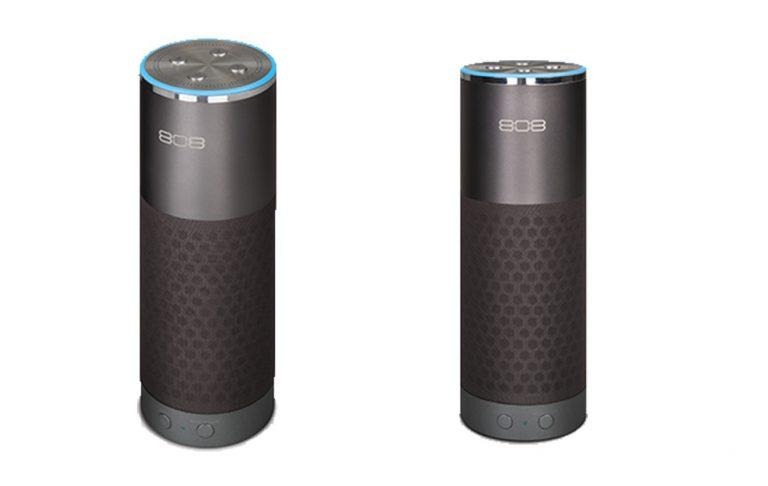 808 Audio has just launched its first smart home device, the 808 Audio XL-V. This smart speaker is cylindrical with a tower design and, most importantly, it has Alexa built-in. As with other Alexa devices, 808's new smart speaker allows users to ask for the weather, request that it play music, tell them the news, answer questions, and more.
The XL-V is something like Amazon's Echo devices, at least in the sense that it has Alexa packed in. With Alexa, users can do all the same things they would with a different Alexa device. This includes controlling other smart home products with Alexa compatibility, including connected light bulbs and thermostats. It also has all of the Alexa skills like ordering a pizza or an Uber ride.
Because there's Alexa, users are able to directly ask the speaker (via the personal assistant) to play music from a number of different sources, including Amazon Music, Pandora, iHeartRadio, and TuneIn. The speaker can also be connected directly to the user's smartphone to stream audio from it to the XL-V.
The Alexa integration aside, the XL-V smart speaker weighs 3lbs and measures a bit over 15-inches tall, plus 4-inches deep and 6.20-inches wide. Unfortunately, 808 Audio doesn't go into too many details specs-wise, though it does say its speaker has a pair of 1.5" full-range speakers that boast 'deep bass' while maintaining 'balanced stereo sound.'
The sound is projected outward across 360-degrees, according to 808; there are manual controls, including volume, plus a reflex port for deep sound without distortion. Users can also plug in a 3.5mm audio cable to play music from wired sources versus Bluetooth. More than one of these speakers can be connected together for a multi-room setup.
The speaker will be available next month for $129.99 USD.
SOURCE: 808 Audio