Spotify Just Killed Key Car Support - And Users Are Furious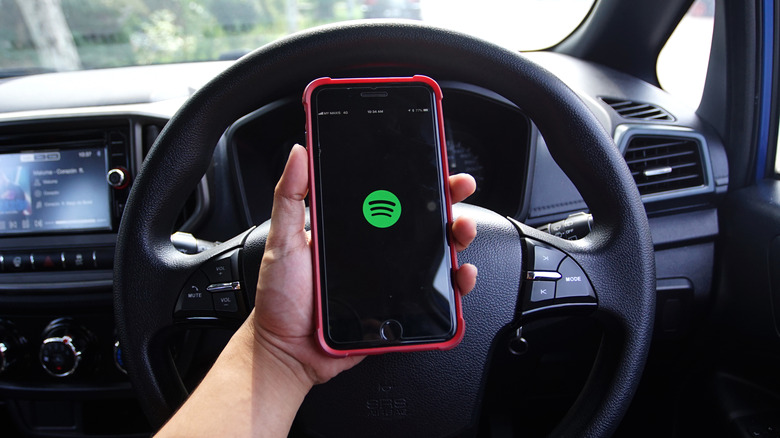 Hemin Xylan/Shutterstock
Spotify leads the race as the world's top online music streaming service, as per Statista. A freemium model, easy-to-use interface, and extensive use of artificial intelligence to craft user-specific recommendations make Spotify the most famous music streaming app out there. Its features are complemented by its availability on various platforms, ranging from smartphones and desktops to smart TVs, smartwatches, smart wireless speakers, and even car head units.
While Spotify comes pre-loaded on certain car entertainment systems straight from the factory, third-party brands also sell car units with Spotify integration that makes it easy to play or browse the music from your Spotify account in your car. But in a surprising move, the company recently dropped support for two leading in-car entertainment systems manufacturers, leaving users utterly furious.
In response to a user's query about broken support, Spotify support confirmed that the company has "deprecated" support for in-car head units from Pioneer and JVC-Kenwood. This means that users who own any of the units with Spotify integration from either of these companies will no longer be able to use Spotify directly from their car units.
Spotify Connect works on non-touch car units too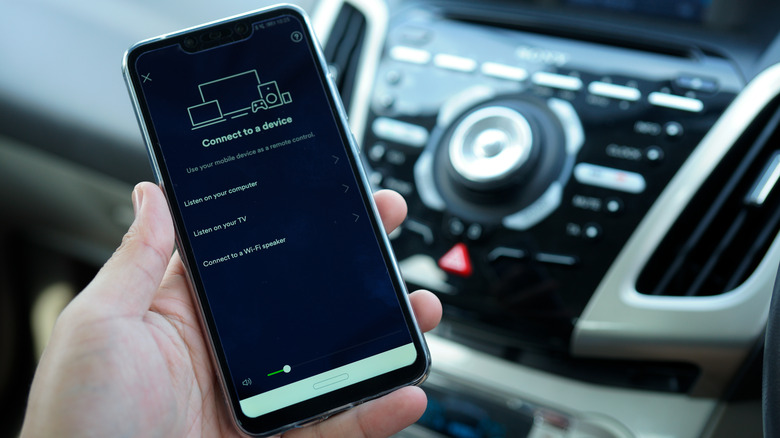 Syafiq Adnan/Shutterstock
Manufacturers including Pioneer and JVC-Kenwood sell car head units with Spotify integration as a marketed feature. These units can be seen as specially certified by Spotify for connectivity features. Unlike standard Android-powered car units that simply run the Spotify app, these certified head units support Spotify Connect, a feature that lets Spotify users cast and remotely control music playback on other devices connected to the same account.
Using Spotify Connect, users can simply connect their smartphones to the car unit using Bluetooth or USB and control music playback or browse playlists using the simple interface on the head unit itself. This even works for head units that do not have a touch interface. Here's a demo video for what the integration looks like on the Pioneer DEH-S4010BT non-touch unit.
Spotify takes users by surprise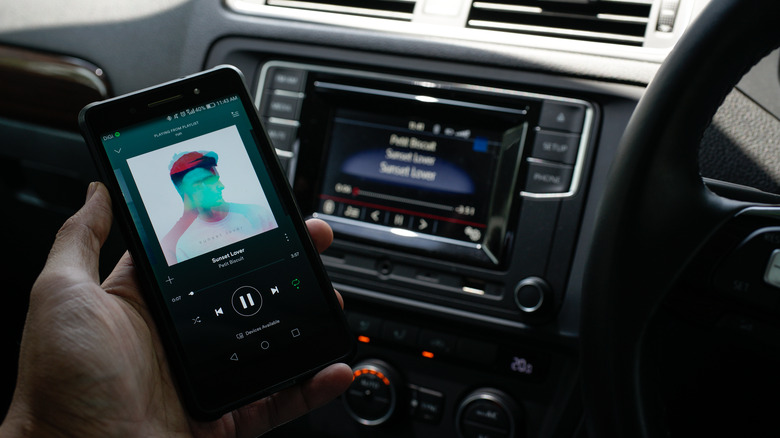 Syafiq Adnan/Shutterstock
The step from Spotify is accompanied by bemusement for owners of Pioneer and JVC-Kenwood car units with Spotify integration. This is especially frustrating for users since car entertainment units do not receive opulent upgrades every year or so, unlike smartphones and desktops. As complained by many owners in the replies to the original post, many of these units are still being sold in the market, with Spotify connectivity as a key selling point.
Even more frustrating for the owners is that Spotify did not announce it will be dropping support for car head units from the companies mentioned above. In fact, some users even accuse that support for Spotify Connect on their car entertainment systems was broken after a software update. Still, the media giant decided to drop support instead of fixing the issue.
Spotify support notes that even though the connectivity options are broken, you can still use Bluetooth or USB to play music through Spotify. With these methods, users can control switch tracks or play/pause music on their car units but will still have to relinquish functionality for browsing playlists and jumping multiple channels at once.
Spotify has an in-house solution
Notably, this could be an effort from Spotify to force users to adopt its own in-car entertainment enhancement — Spotify Car Thing. Car Thing is an $89.99 dash-mounted gadget that connects with your existing car unit over USB and comes with a specialized interface exclusively for Spotify. It also features a touch display along with physical controls so you can play music or podcasts seamlessly without getting too distracted while driving.