Driverless Cars Can Finally Ditch The Steering Wheel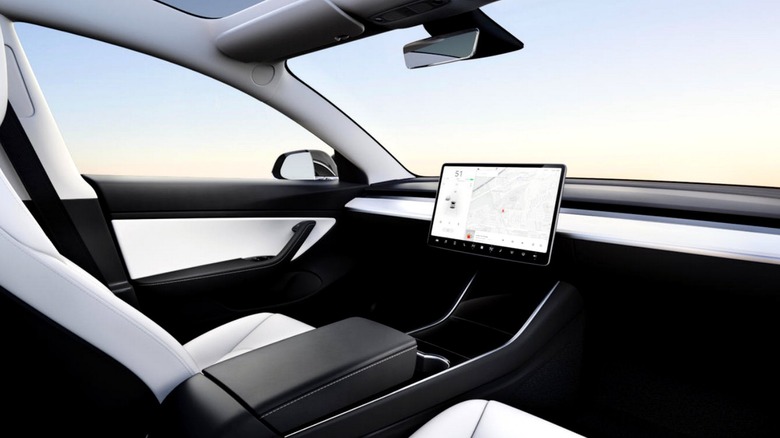 Tesla
The production and deployment of autonomous cars without steering wheels and pedals are now legally allowed, according to the latest update to federal vehicle safety regulations. In what can be called a groundbreaking move for the industry, the National Highway Traffic Safety Administration (NHTSA) has made some changes to the Federal Motor Vehicle Safety Standards that clear the way for putting self-driving vehicles on the road without mandating manual controls like a steering wheel or pedals.
The 155-page document is incredibly technical — and boring — but here's the statement that explains the gist of its rule update. "NHTSA sought to clarify that a manufacturer of ADS-equipped vehicles must continue to apply occupant protection standards to its vehicles even if manual steering controls are not installed in the vehicle," the agency notes in the updated rulebook. So far, autonomous cars that are being tested in the US have shipped manual controls, in case there is a need for human assistance in emergency scenarios, and also to meet the federal safety standards.
Passenger safety remains top priority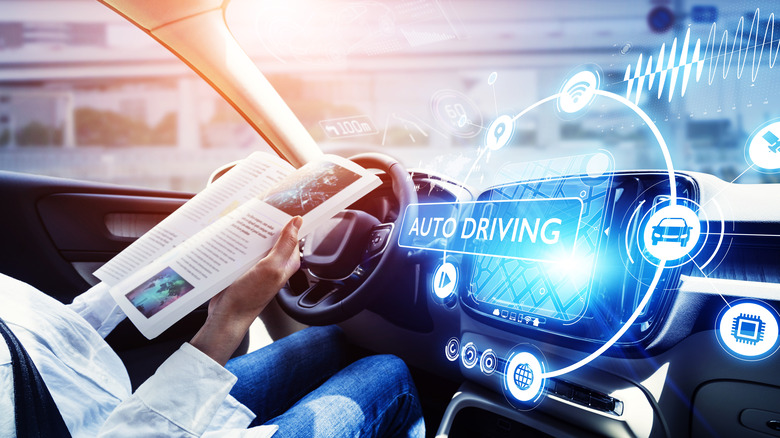 metamorworks/Shutterstock
It appears that the rule change comes after lobbying efforts by stakeholders such as GM, Tesla, and Waymo that are lining up to put cars with Automated Driving Systems (ADS) on the road in the immediate future. Tesla's journey hasn't been particularly smooth though, especially with the phantom braking issue that prompted a federal investigation. The agency says it wants to be prepared with a robust set of rules in advance before autonomous vehicles become a common sight on the roads. "Through the 2020s, an important part of USDOT's safety mission will be to ensure safety standards keep pace with the development of automated driving and driver assistance systems," Transportation Secretary Pete Buttigieg said in an official statement.
But the update doesn't cut autonomous vehicles any slack when it comes to safety. The NHTSA makes it abundantly clear that irrespective of an autonomous car rocking a steering wheel or pedal, or not, they must follow all the standard safety measures that are in place for a regular manual-driven car. Occupant protection is a top priority for NHTSA, and the status quo will remain as such for a future where autonomous or self-driving cars becoming commonplace.
The stakeholders are ready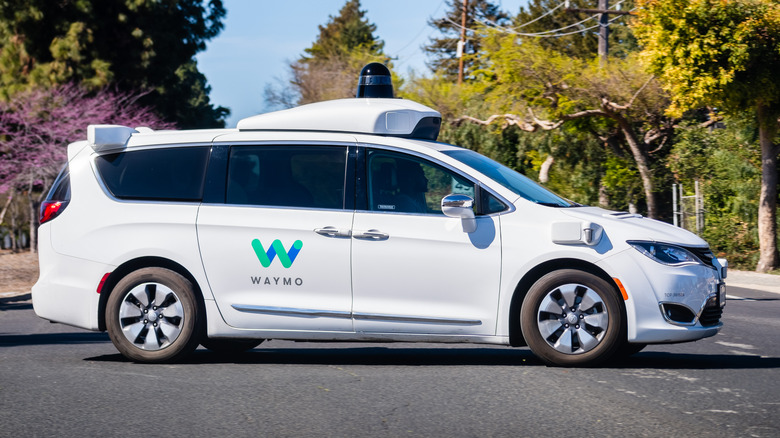 Sundry Photography/Shutterstock
Either way, NHTSA's announcement is being seen as a peek right into the future. We might not get pod cars anytime soon (sigh), but cars without a steering wheel will be here within the next few years. In 2019, Tesla unveiled a car design without a steering wheel. "The probability of the steering wheel being taken away is 100%. Consumers will demand it," Tesla chief Elon Musk said back then. Even though Musk's promise is yet to materialize, but an announcement might well drop soon.
Cruise, the self-driving unit of General Motors, once had plans to begin production of the self-driving electric shuttle called Origin in 2023. Earlier this year, Intel's Mobileye division partnered with Benteler EV Systems and Beep to deploy a fleet of fully electric autonomous shuttles in the US by 2024. Interestingly, the shuttle's design lacks a steering wheel or pedals, and aims to operate 24/7 with affordable urban transportation facilities in mind.