CNN Is Launching Its Own Streaming Service: Here's What You Should Know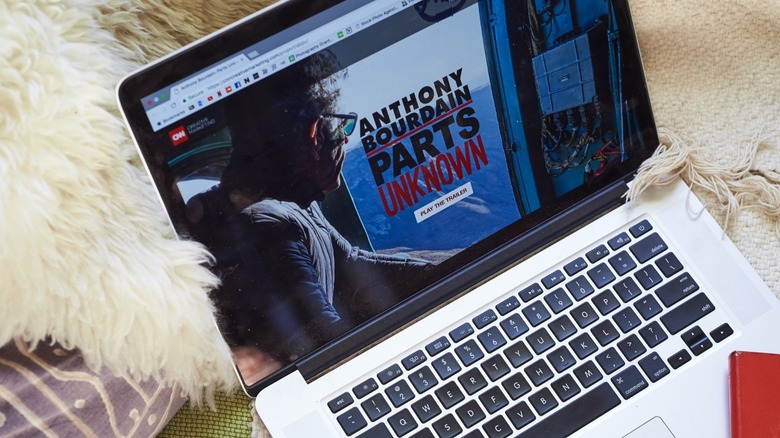 Bloomberg/Getty
CNN is joining an ever-growing list of streaming subscription services available to the masses by launching CNN Plus. The service, available from March 29 in the United States, will grant viewers access to extended programming including news, live and on-demand content as well as CNN's extended library of original programs and documentaries. As part of its launch, CNN Plus will offer new users a special discount on the subscription for what they suggest is a limited time.
We all know CNN as a cable news channel (as suggested by its full name — Cable News Network), so by default, we're already paying for it. However, CNN Plus is said to be a worthwhile extension of the cable service, providing access to much more content at what feels like a reasonable price.
If you're one of the early birds and subscribe to CNN Plus within four weeks of its launch, your membership will only cost $2.99/month. This isn't one of those "pay less for the first two months" deals — the $2.99/month price will remain unchanged until you cancel your subscription. Those who sign up for the service after this first 4-week period will have to pay $5.99 per month or $59.99 per year. Although you won't be able to use CNN Plus until March 29, 2022, you can already sign up for updates to be one of the first to register once CNN allows it.
Is CNN Plus worth it?
Being a news outlet of global reach and fame, CNN Plus has plenty to offer for those who enjoy this type of programming. The channel has already had its own CNN app for a while, and according to the company, that is going to stay intact — CNN Plus users will simply have access to additional content compared to free users. The streaming service will be available to both users without cable and those who are already paying for cable and want to expand their access.
CNN promises a large library of programs for its viewers. On top of regular news programming, the service is going to grant access to interactive programming via the community component of CNN Plus. Users will be able to speak directly with news anchors and experts in order to ask questions or discuss various matters. We presume that this will be heavily moderated, but CNN hasn't disclosed any additional information as of yet.
On top of news-related programming, CNN Plus arrives with a host of documentaries, movies, and shows — all CNN originals. This includes some popular series, such as Anthony Bourdain: Parts Unknown or This is Life with Lisa Ling. The library is said to grow as CNN develops new content, supposedly being announced later this year.
For those who are asking themselves whether CNN Plus is worth it, the answer is tricky. Paying $5.99/month, or even better, $2.99/month, does not feel like a lot. However, those who subscribe to CNN are likely already paying for different streaming services, be it Netflix, Disney+, Hulu, HBO Max, or the whole lot. Obviously, these memberships serve an entirely different purpose than CNN Plus, but the monthly costs add up. The streaming video-on-demand (VOD) industry continues to skyrocket, and CNN Plus marks yet another drop in this constantly growing puddle.