How Twitter Is Celebrating Mario Day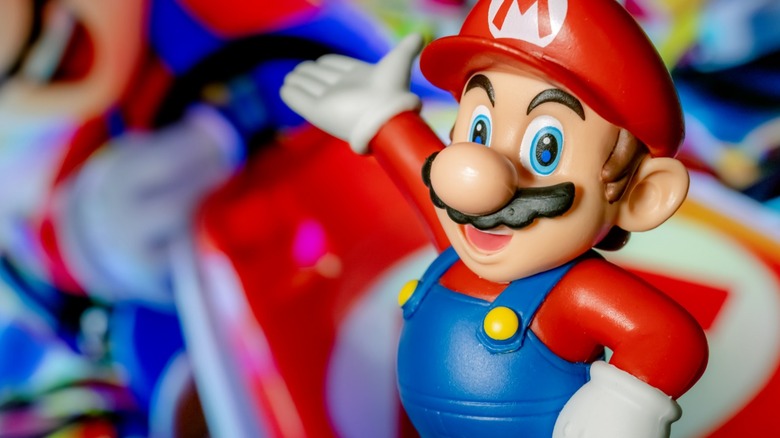 Andrey Armyagov/Shutterstock
In case you didn't already know, today is Mario Day. There's no real significance to this day beyond the date – "March 10" can be truncated slightly to read Mar10, and Nintendo saw that as a good marketing opportunity – but that isn't stopping "Mario" fans from celebrating his day. For instance, Twitter users are celebrating Mario Day with tributes to the most famous game character around, so even though there's no specific anniversary we're celebrating, the social media crowd is still showing up. That includes at least one famous face who will be instantly recognizable to the "Mario" fans of the world.
It isn't just Twitter celebrating Mario Day though, as Switch owners should keep in mind that Nintendo has rolled out several Mario Day deals. Nintendo games don't often get discounted, so if you've been waiting to pick up some of the company's first-party Switch titles, this could be the time to do it.
Mario Day is a hot topic on Twitter
As it turns out, Mario Day is an important day to many of the people who frequent Twitter. Not only is the day itself trending on Twitter, with plenty of people talking about their favorite "Mario" games and memories, but even fan accounts for other characters are getting in on the action. The upcoming Mario movie is also a trending topic on Twitter at the moment, with many seemingly expecting Nintendo to drop the first trailer for the movie today. While anything is possible, we're guessing that Nintendo may be saving that for a later date, considering the movie's release date of December 21, 2022.
One person who is joining the Mario Day action is Charles Martinet, best known to most gamers as the voice of Mario. Martinet has been voicing Mario since the early 1990s, along with a bevy of other "Mario" characters like Luigi, Waluigi, and Wario. Basically, if they're the Italian plumber or his derivatives, Martinet likely voices the. Martinet seems to be celebrating Mario Day in style, as the image he shared seems to have been taken at a tropical resort. If only we could all celebrate Mario Day in such leisure and luxury.
Mario Day deals on the Nintendo Store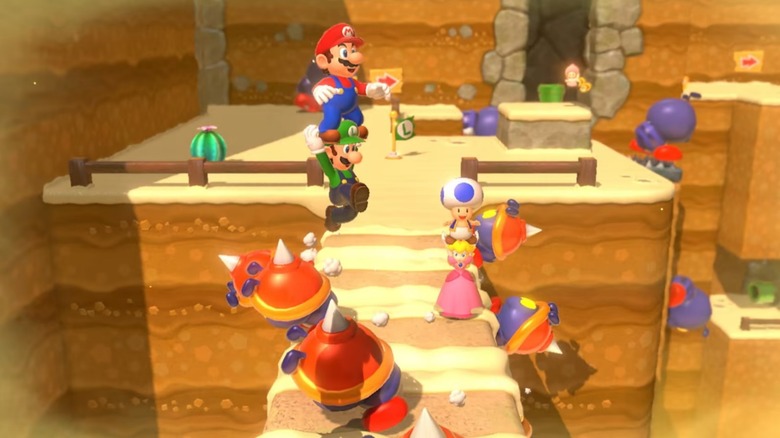 Nintendo
If you head over to the Nintendo Store at the moment, you'll see a lot of games and physical items on sale for Mario Day as well. Digital versions of Switch games such as "Super Mario 3D World + Bowser's Fury," "Mario Kart 8 Deluxe," and "New Super Mario Bros. U" are discounted by 33%, bringing each down to $39.99. Those aren't huge discounts, but they're about as good as we're going to get from Nintendo.
In addition to the discounts on digital games, there are some physical games discounted as well, such as "Super Mario Maker 2" (down to $39.99) and "Mario Kart Live: Home Circuit." Both the Mario and Luigi sets for "Mario Kart Live: Home Circuit" are 40% off for a new price of $59.99 each, so if you've been thinking of picking up one of those, now is the time to hop on it. Sadly, not everything on the Nintendo Store has been discounted, as there are plenty of games and LEGO sets that are still full price. Still, it's worth having a look to see if anything catches your eye before these Mario Day deals vanish for good (or at least until next year's Mario Day).