GeForce NOW RTX 3080 One-Month Memberships Bypass Sold-Out GPU Madness
At a time when getting a graphics card is more difficult and expensive than ever, cloud-gaming services should be thriving. NVIDIA, acutely aware of the ongoing GPU shortage, is therefore keen to promote its gaming solution called GeForce Now. Capable of emulating the experience of playing on a mid-to-high-end desktop PC, GeForce Now is a subscription service that helps gamers play the games they love without spending thousands of dollars on a gaming rig. In order to make GeForce Now more accessible, NVIDIA is finally introducing a much-needed payment change.
NVIDIA's GeForce Now differs from other cloud gaming services. Unlike the failing Google Stadia, NVIDIA doesn't force you to buy games and only play them on its own platform. Instead, GeForce Now helps users run the games that their computers are otherwise ill-equipped to play. Not all games are available in or compatible with GeForce Now, but there's a fairly large — and growing — catalog. The gamers are played on NVIDIA's datacenter hardware and streamed in varying qualities, all depending on the subscription tier.
Previously, NVIDIA GeForce Now was only available as a six-month commitment, meaning you had to pay for six months worth in order to try it out. This meant having to shell out either $50 or even $100 without knowing whether you'll use the service for the full duration. However, this is about to change, as NVIDIA is introducing monthly subscriptions to GeForce Now.
GeForce Now is now available with a monthly subscription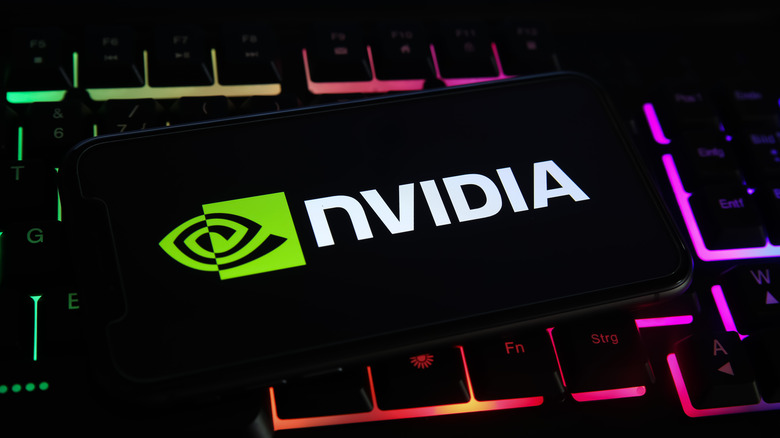 Ralf Liebhold/Shutterstock
NVIDIA GeForce Now is available in three different variants, and one of them doesn't cost a dime. The Free membership supplies users with a "basic rig", grants them standard non-priority access to NVIDIA's servers, and only lets them play for an hour. This is basically an indefinite trial — most hardcore gamers won't be satisfied by it, but it's there for them to try out.
This is followed by the Priority membership, now available for $10/month or $50/6 months. This variant offers an improved gaming PC to emulate your games for you, and NVIDIA promises up to 1080p gaming at 60 frames per second. There's also priority access to premium servers, and lastly, the session length is brought up to six hours.
Of course, the best tier of all is the most expensive and goes by the name of the brand's current hero graphics card — RTX 3080. This service provides you with up to 1440p gaming at a maximum of 120 frames per second, although it can vary based on the device you're using to play. The RTX 3080 membership costs $20/month or $100/6 months.
New games are coming to GeForce Now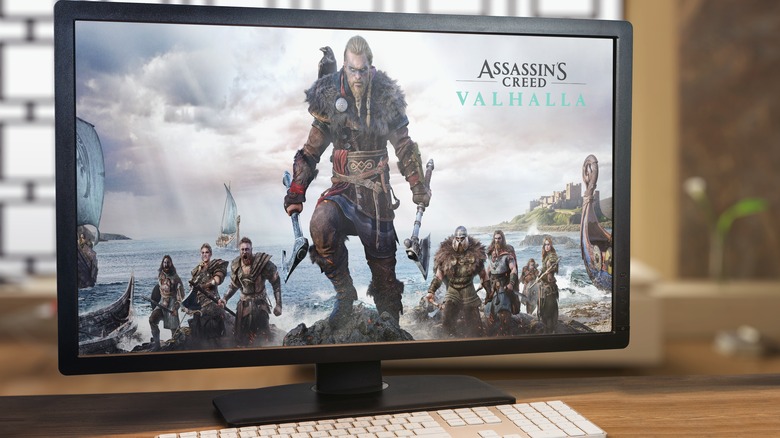 Diego Thomazini/Shutterstock
In addition to the new subscription tiers, NVIDIA announced that its catalog has expanded to include more GeForce Now games. Only six titles are going to be available, but it's better than nothing. And in all fairness, NVIDIA already supports a fairly long list of games, including some top-tier AAA titles such as Cyberpunk 2077. Keep in mind that the games are not included as part of your subscription — you'll have to own them separately AND they have to be supported by NVIDIA to let you play them on GeForce Now. NVIDIA mostly works with Steam, Epic Games, Origin, and Ubisoft Connect platforms. 
As for what's arriving just now, NVIDIA is adding the following games, all available via Steam:
Buccaneers!

Distant Worlds 2

Ironsmith Medieval Simulator

Bus Driver Simulator

Martha is Dead

Survival Quiz CITY

New DLC for Assassin's Creed Valhalla: Dawn of Ragnarök
Cloud gaming is a decent alternative for those who don't want to spend a fortune on a gaming PC in this day and age. The six-month subscription tiers for GeForce Now are still a much better deal than the monthly membership, but they're still nice to have as an alternative.