Pikachu Charger Is The Most Adorable Way To Charge Your Phone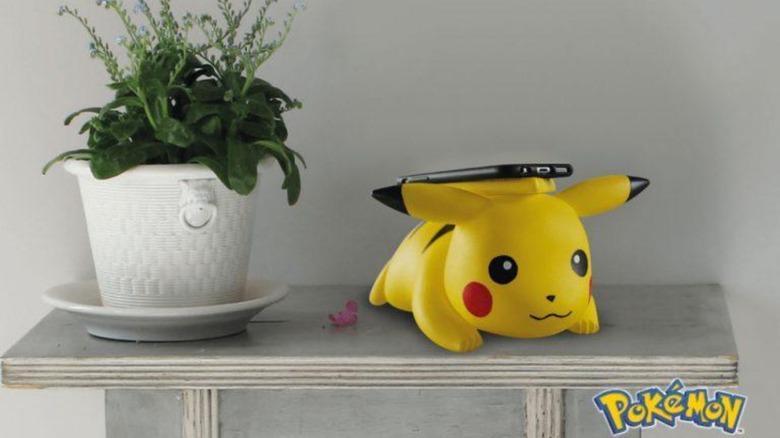 Forget charging your phone with a cord; if it supports wireless charging, that's the way to go. It's convenient and, thanks to TeknFun's new Pikachu Wireless Charger, potentially adorable. The charger is designed to look like Pikachu lying on its stomach, the wireless charging surface residing on its back. The charger measures nearly 10 inches across.
As mentioned, the wireless charger comes from TeknFun, but it is available from GameStop. The charger is designed for both the latest iPhone models, plus the Samsung Galaxy phones with wireless charging support. The unit has a trio of USB ports, plus Pikachu's cheeks glow when charging is taking place.
The USB ports can all be used at the same time while wireless charging is taking place, meaning up to four devices can be recharged at the same time. The Pikachu Charger is available from TeknFun now for $49.99 USD via GameStop.
Can't get enough Pokemon? You're not the only one. Head over to our Pokemon portal to check out the latest news on the franchise's wildly popular mobile game, Pokemon Go, as well as console games plus our new "Pokemon Ultra Sun and Ultra Moon: Second time's a charm" review!
SOURCE: The Verge