Netflix's Next Interactive Show Blurs Line Between TV And Games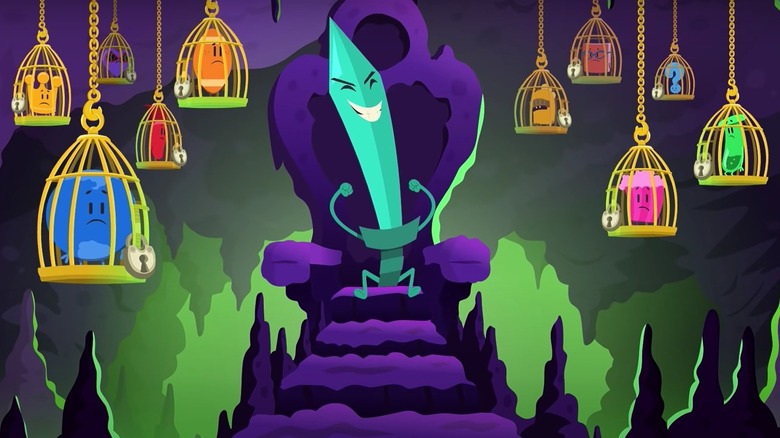 Netflix
Netflix is back with another interactive series, though this one is firmly blurring the line between TV shows and games. The upcoming series, which is called "Trivia Quest," is described as a daily quiz show in which viewers will be prompted to answer questions. Because this is a daily show, Netflix subscribers will be able to fire up a new episode every day starting on April 1 — and yes, in case you were wondering, the company swears this isn't an April Fool's joke.
The new series, which appears to be entirely animated, was based on "Trivia Crack" from etermax, according to Netflix. A total of 30 episodes will be released throughout April, each with 12 standard and another 12 hard questions spread across a variety of categories ranging from science to entertainment. The show will use a multiple-choice format, examples of which can be seen in the quiz show's teaser trailer. 
Interactive shows are on the rise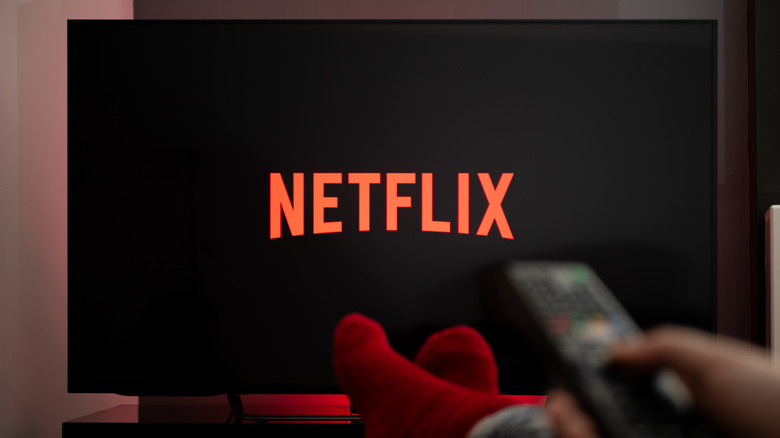 Vantage_DS/Shutterstock
Netflix pioneered the interactive TV show and movie format, though it hasn't swept the industry in a big way likely due in part to its higher production costs. Put simply, this format allows viewers to help shape the outcome of a story by choosing how characters will act, which decisions will be made, and similar. For this reason, these shows have been compared to the popular "Choose Your Own Adventure" books, though embracing the technology that permeates modern life.
"Bandersnatch" is arguably Netflix's most popular interactive movie, though we've seen other projects embrace the format in the years since its release, gravitating beyond the kid-friendly genre. Last year, for example, brought a horror-comedy WWE movie called "Escape the Undertaker." This new series will mark the first time Netflix has released a quiz show under its experimental format that is presented as a game rather than a method to control the storyline. That's perhaps not surprising, however, because Netflix has embraced gaming as part of its wider platform.
Interactive shows aren't the only atypical format we've seen the company explore. In September 2021, for example, word surfaced that Netflix plans to release a drama called "Jigsaw" that'll follow a non-linear format. This unique style means viewers will be able to watch the episodes in any order they want rather than from the first to last. The format is ultimately a novelty, but helps underscore some of the fun ways streaming services can change content to offer new experiences.