Segway-Ninebot's New E-Scooters: Everything You Need To Know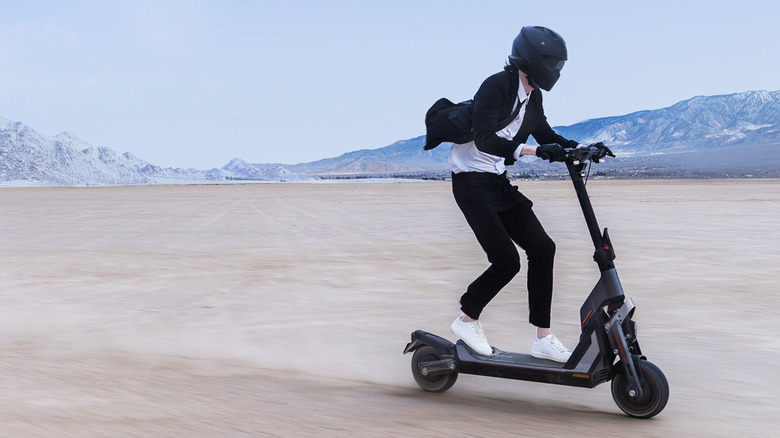 Segway-Ninebot
A new press release heralds several new electric scooter models from Segway-Ninebot, which are all expected to release throughout 2022. And not just KickScooters, either — other planned launches include a currently unspecified new model of eScooter in the L3e category for the second half of 2022, along with an expansion of availability to more European countries (currently unnamed) expected in the first half of the year.
According to the announcement, a new KickScooter accessory is also in the works, though information on its release hasn't been made available yet. While an accessory may not seem particularly exciting, from a safety standpoint it's kind of significant. The upcoming wireless indicator is designed to work with most of the Segway-Ninebot KickScooters that are on the market right now and can be mounted on the front and rear — think of it as a small improvement in traffic safety when riding on a public road.
It's worth noting that while Segway-Ninebot has provided general estimates for when it expects to start releasing these scooters, it has not revealed any pricing information yet.
New Segway KickScooter models will arrive this year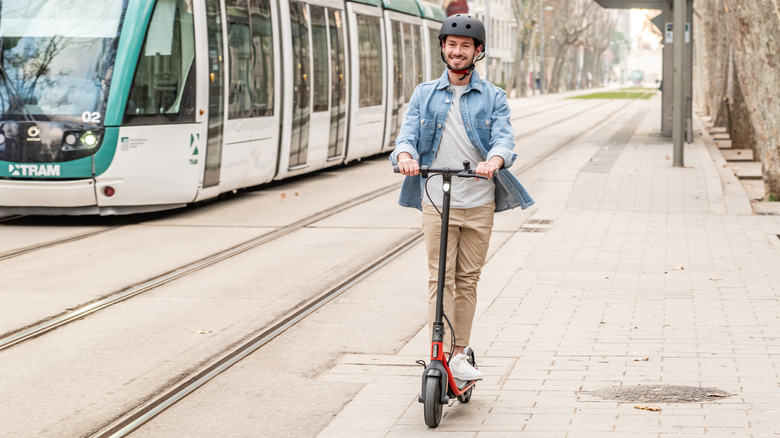 Segway-Ninebot
The list of new scooters is fairly extensive, starting with the Segway KickScooter P65, set for early Q3 2022, which claims a range of up to approximately 40 miles and has been designed specifically to work with 10.5-inch SegPower CrossSeason tires that offer a better grip on the road, even in bad weather. It also utilizes a disc brake for the front wheel, an electronic brake for the back wheel, and rear-wheel drive. The overall physical design has been upgraded as well, with a higher stem, bigger footboard, and wider handlebars for a more stable ride.
Aside from the obvious road-handling safety, the P65 will also let you unlock or lock it using your smartphone via NFC technology, and it comes with a built-in power supply so you can keep said smartphone charged. Depending on the country, some models will also have front and rear turn indicators included, though Segway-Ninebot hasn't specified which areas this will apply to.
The fourth quarter of this year should see the launch of the Segway KickScooter P100S, which the company says can go up to about 62 miles on a single charge. Like the P65, the P100S also uses SegPower CrossSeason Tyres that can "self-heal" thanks to an internal jelly layer that will lessen (though not prevent) the likelihood of a puncture, along with the same NFC smartphone functions and upgraded stable frame as the P65. It's also got three braking systems (front-wheel disc, rear-wheel disc, and rear-wheel electronic), and built-in turn indicators.
Ninebot D and GT are getting updates, too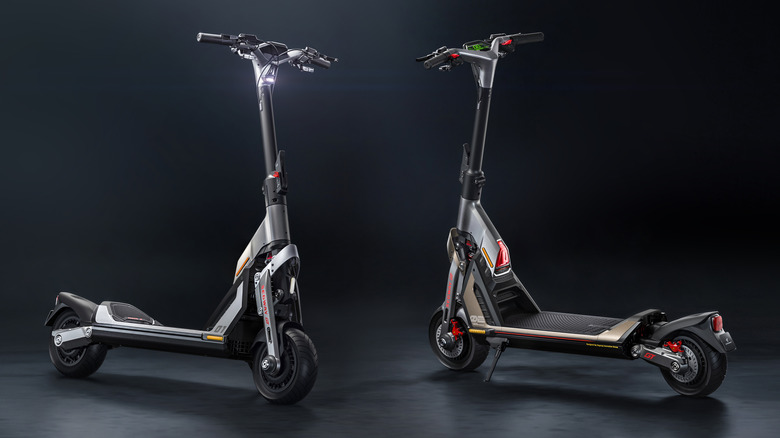 Segway-Ninebot
Then we come to Segway's premium GT series, which includes both the GT1E and the GT2, bound for some time in Q2 2022 and early Q3, respectively.
Starting with the GT1E, Segway-Ninebot says that it qualifies as a street-legal all-terrain model in some (unspecified) countries, can cover up to about 44 miles, has a top speed of up to about 16 miles per hour, rear-wheel drive, and a payload of up to around 331 pounds. It boasts a stable ride thanks to front and rear hydraulic disc brakes, 15-levels damper adjustable suspension, 11-inch tubeless pneumatic self-healing tires, built-in turn indicators, a 9-watt headlight, and, finally, an LED dashboard that's in full color.
The GT2 is a similar affair but with a 56-mile range, a top speed of about 44 miles per hour, dual motors, a transparent PM OLED dashboard (a "world's first," according to Segway-Ninebot), and BOOST MODE — which it says can go zero to about 30 miles per hour in four seconds.
Rounding out the list is the Ninebot D series — the D18E, D28E, and D38E — with the numbers of each model referring to its range, which in turn is determined by factors like power, battery capacity, charging time, and climbing ability. A kid version, the Ninebot ZING C15E, will also be available in the same "fresh red and black" color scheme as the D series, according to the company. Both are expected to be available for preorder in March 2022 and should be in-store towards the beginning of Q2.