Fitbit Recalls Ionic Smartwatches Due To Surprising Hazard
3/3/2022: Updated with a statement from Fitbit
Fitbit Ionic users take note, because today the company issued a voluntary recall for the smartwatch. Apparently, the Ionic's battery is at risk of overheating, which can burn users. As with many recalls, Fitbit is allowing Ionic users to return their smartwatches and receive a refund, but in this case, the company is also giving users a discount on certain smartwatches to serve as replacements for the defective Ionics, as the watch is no longer in production as of 2020.
Regardless of whether you return your defective Ionic or dispose of it, Fitbit recommends that all Ionic users stop using their watches. The recall covers all Ionic models that were released between 2017 and 2020, though it doesn't include any other Fitbit smartwatches and fitness trackers. If you plan to return your watch to Fitbit in order to receive a refund, there are several things to know about the process and how long it might take to get your money.
Fitbit Ionic recall details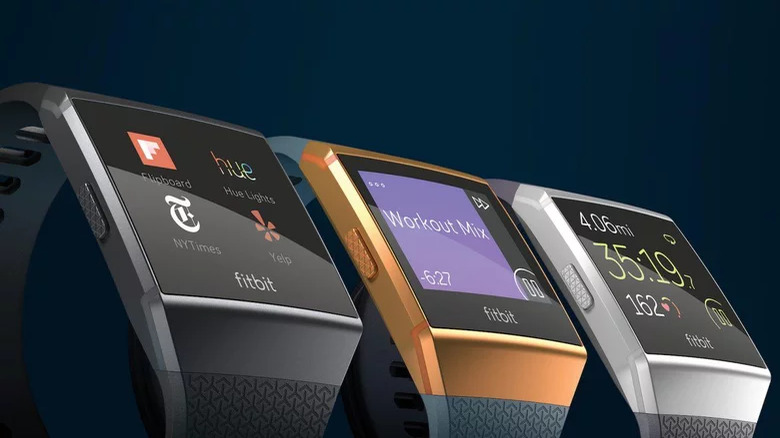 Fitbit
According to the United States Consumer Product Safety Commission, the recall here in the U.S. covers about 1 million units sold in the three years the Ionic was available. In all, there were four Ionic models sold through the device's lifespan – slate blue/burnt orange, charcoal/smoke gray, blue gray/silver gray, and the Adidas edition in ink blue and ice gray/silver gray – and all of them are covered by this recall.
The USCPSC says that Fitbit has "received at least 115 reports in the United States (and 59 reports internationally) of the battery in the watch overheating with 78 reports of burn injuries in the United States including two reports of third-degree burns and four reports of second-degree burns (and 40 reports of burn injuries internationally)." In addition to the roughly 1 million units sold in the United States, a further 693,000 units were sold internationally, so this battery flaw impacts a pretty large number of devices.
Over on Fitbit's support site, we get more details regarding the return and refund process. Fitbit reiterates that you should stop using your Ionic immediately even if it appears to be functioning normally. If you're unsure if you have an Ionic, you can check the back of the watch for the model number, which is shown under the "CE" mark. Ionic watches will have a model number of "FB503."
How to send your Ionic back to Fitbit and get a refund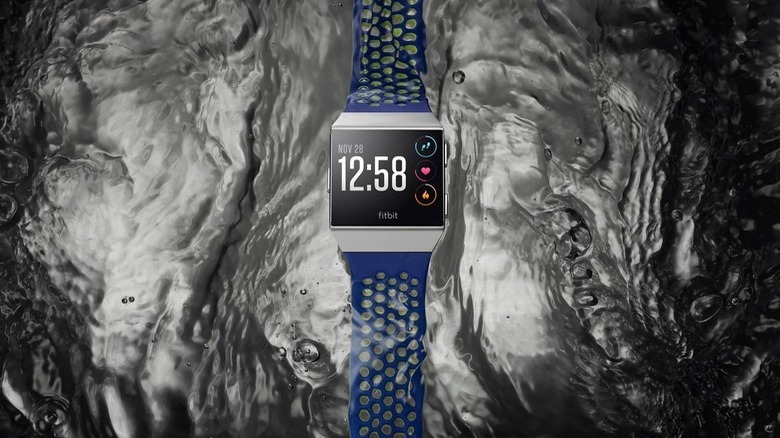 Fitbit
To start the return and refund process, you'll need to first fill out the form on Fitbit's refund registration page. After filling out that form and starting the return process, the USCPSC says that Fitbit will provide pre-paid packaging to return your device. Each customer who returns their Ionic will receive a $299 refund and those in participating regions will also receive a discount code that's good for 40% off the purchase of select Fitbit devices, so between that refund and that discount, it sounds like you could use this as an opportunity to upgrade. Unfortunately for those who have grown attached to their Ionics, Fitbit won't be providing replacement Ionic smartwatches as production on the device stopped in 2020.
Before you send your Ionic back to Fitbit, you'll want to erase the data on it, and instructions for how to do that can be found in this Fitbit help article. Fitbit says it'll take 3-6 weeks for refunds to be processed and that users will have 90 days to redeem their special offers, so keep those timelines in mind if you're planning to use the refund and discount in tandem. This recall applies to all Ionic devices whether they're active or inactive, so even if you have an Ionic sitting unused in a drawer somewhere, be sure to take advantage of this recall to get a refund and get a potentially dangerous smartwatch out of your house.
"Customer safety is always Fitbit's top priority and out of an abundance of caution, we are conducting a voluntary recall of Fitbit Ionic smartwatches," a Fitbit spokesperson told SlashGear in a statement. "We received a very limited number of injury reports – the totals in the CPSC announcement represent less than 0.01% of units sold – of the battery in Fitbit Ionic smartwatches overheating, posing a burn hazard. These incidents are very rare and this voluntary recall does not impact other Fitbit smartwatches or trackers."