Thermacell Now Has A Smart Mosquito Control System For Your Whole Yard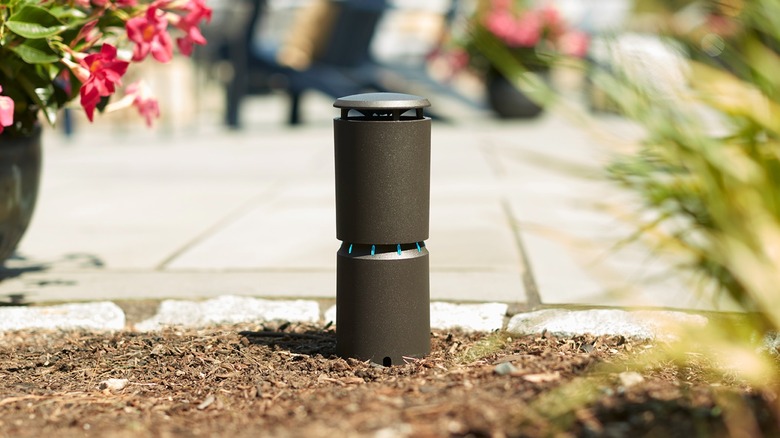 Thermacell
Mosquitoes can be the bane of our existence in the summer months, taking the fun out of outdoor activities including barbeques and camping. In addition to the inconvenience of the itching and swelling that follows a mosquito bite, about 12 of the over 200 types of mosquitoes that live in the US spread diseases including dengue fever and the Zika virus. So it makes a lot of sense to take precautionary measures.
Of course, there are aerosol products on the market that help repel mosquitoes, but not everyone wants to spray that stuff on all the time. Thermacell has a new sort of answer for enjoying the outdoors without worrying about mosquito bites or taking the time to cover one's self with nasty-smelling bug spray. 
The company claims its new LIV Smart Mosquito Repellent System is the first of its kind. While it has made mosquito repellents for use outdoors, this is the first time the company (or any company) has made a complete (smart connected) system designed to protect an entire backyard.
Thermacell promises to keep your backyard mosquito bite free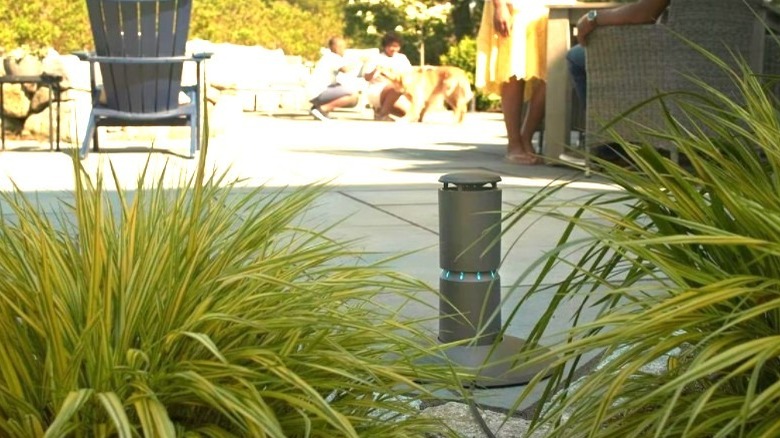 Thermacell
The LIV system consists of several components that work together to repel mosquitoes on-demand. A Smart Hub is at the center of the system, powering and controlling a series of Repellers. Repellers appear like small bollards or a backyard lighting system and seem quite at home in a garden bed or along a footpath. Up to five can be connected together to protect a large area or multiple areas, depending on how your outdoor yard space is configured. Each Repeller uses a cartridge to create a protection zone that wards off mosquitoes with minimal effort on the part of the owner.
Thermacell says that the LIV system starts working within minutes and will provide constant protection while activated. The company claims that "even the muggiest, buggiest yards are no match" for the system. It also adds that once it is installed using the plug-and-play setup, there is no additional setup needed with no batteries or fuel required to run it. You will still need to purchase cartridge refills for each Repeller, and we won't know how often that'll be needed until we test the system ourselves at some point in the future – so keep that bit in mind! 
Naturally, in this day and age, it is an app connected system and can be controlled from a smartphone with an official Thermacell app – Amazon Alexa and Google Assistant work with the app and this system at launch. The Thermacell Liv system is retailing now with $699 buying you a 3-Repeller starter kit, $799 buying you a 4-Repeller starter kit and $899 landing you a top-tier 5-Repeller kit.