Apple Event Confirmed For March 8: Here's What We Expect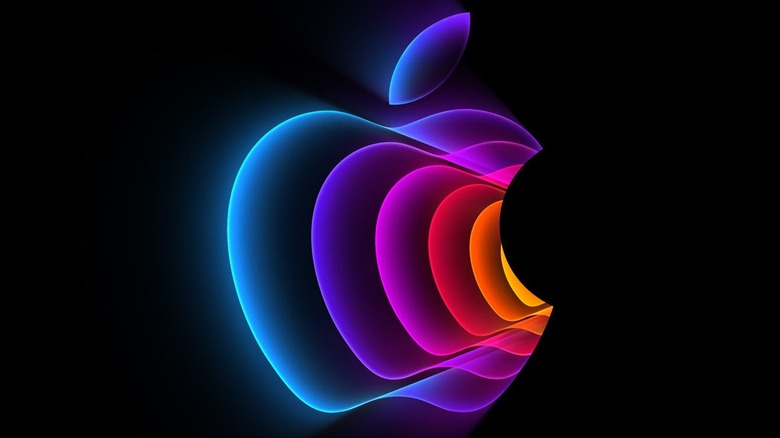 Apple
Apple has just sent out invitations to its upcoming spring launch event with the tagline "Peek performance." The yearly event will likely bring announcements about several new Apple products that will hit the market in the coming weeks. Although the tech giant hasn't disclosed what products we can expect to see during the upcoming event, speculation has been running wild for the past few months. As a lot of these rumors are grounded in reality, we can estimate with some degree of confidence that Apple may have a lot in store for us during the first half of 2022, including a new iPhone, iPad, and possibly a Mac or two.
Apple typically holds a launch event every spring, and this year is no different. Much like the last two years, the entire thing will take place online — there'll be no in-person event this year. As for the content of the event, it's all up in the air right now. However, Apple insiders have been talking about this event for the past few months.
Fans of Apple have a long list of new products they'd like to see announced, but Apple typically splits its releases into more than one batch, with the key products being aimed at the end of the year. That makes sense — with the looming holidays, Apple always scores extra sales. What can we expect to see during the spring event?
New and improved iPhone SE is making a return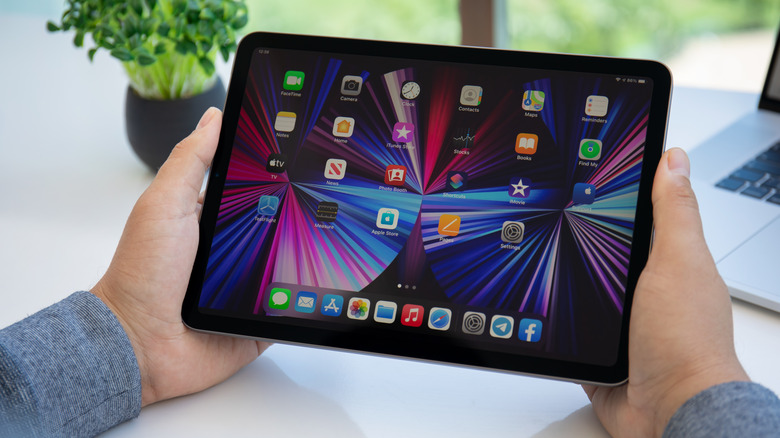 DenPhotos/Shutterstock
As mentioned many times by various sources, including Bloomberg's Mark Gurman, the new iPhone SE may be one of the big announcements Apple has for us this spring. Typically Apple's most affordable iPhone, the new SE will bring with it 5G connectivity, potentially opening up the lineup to a whole new user base. The phone is also rumored to feature an upgraded camera and an improved processor (perhaps a new A15 Bionic chip), but we don't know much beyond that.
iPad Air is also one of the highly-anticipated products of Apple's spring lineup. The new tablet will, much like the iPhone SE, quite likely bring with it 5G access and hardware upgrades. Rumors also point to there being a new M1-based Mac in the works, but there has been relatively little information as to what kind of Mac we might see. It could be a new Mac Mini, but it's also possible that Apple will resurrect the 13-inch MacBook Pro and deck it out with its own silicon.
Apple may be working on a foldable hybrid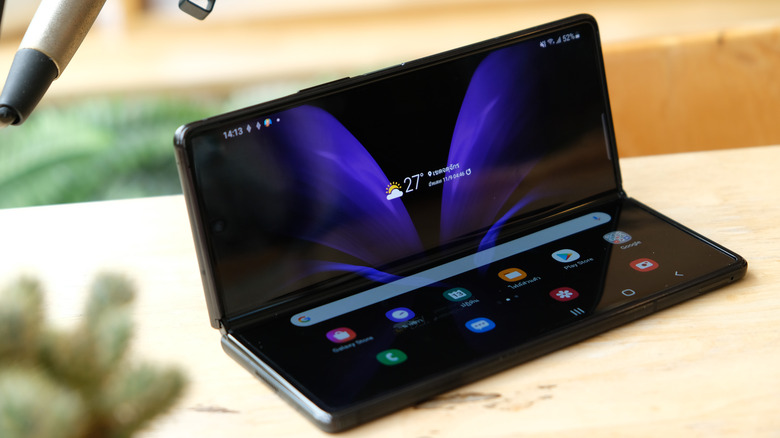 Framesira/Shutterstock
Updates to iOS are also expected, bringing the operating system to the 15.4 version that we've been testing in Beta for weeks. This iOS build is packing a lot of updates, ranging from new face mask-wearing emojis, Tap to Pay for contactless payments, as well as anti-stalking measures for the AirTags, and support for vaccine certificates for European users. That alone marks a huge update worthy of its own mention during Apple's spring event.
There's one more thing that we'd love to see happen, but it very well may not happen just yet. Recent leaks showed that Apple may be working on a possible foldable MacBook/iPad hybrid. The foldable is said to have a large 20-inch display, (maybe even a foldable display at that,) but we won't know for sure until Apple itself breaks the news. We will be reporting on Apple's spring event and breaking the news of every new release, so be sure to check back on event day: March 8, 2022 at 10AM PST. This will be a totally online, streamed event.