Nokia Reveals Specs For Three New Budget-Friendly Phones At MWC 2022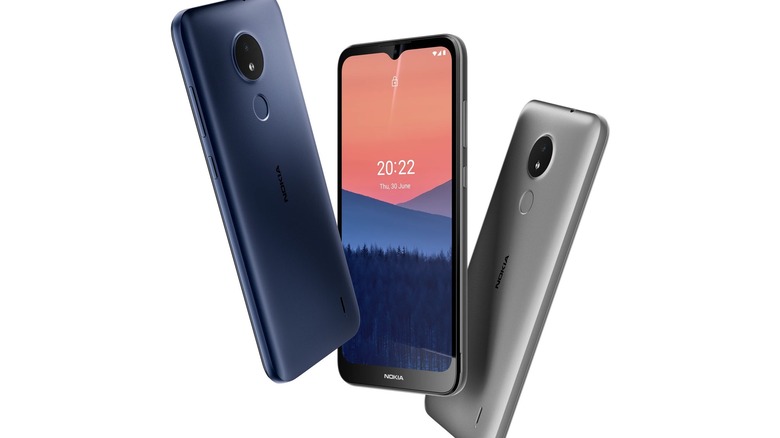 Nokia
Nokia has a long history of using the Mobile World Congress (MWC) as a launchpad for a lot of its products, and by the looks of it, MWC 2022 won't be an exception to this tradition. There's a small change, though. Unlike previous years where Nokia usually mixed up things and launched products that targeted a broad price band, MWC 2022 saw the Finnish company specifically target the budget segment.
This has led to the birth of not one, but three new handsets at MWC 2022, all of which belong to Nokia's entry-level C-series line-up. Here, the devices in question include the Nokia C21, Nokia C21 Plus, and the rather oddly named Nokia C 2nd Edition. At first glance, both the C21 devices appear to be direct successors to the Nokia C20 that launched in 2020. As for the Nokia C 2nd Edition, this one seems to be an offshoot of the Nokia C2, a device which was first launched back in March 2020.
Apart from boasting basic, entry-level hardware, all three devices unsurprisingly run Android 11 Go Edition – the no-frills, toned-down version of Android. Let's take a closer look.
Nokia C21, Nokia C21 Plus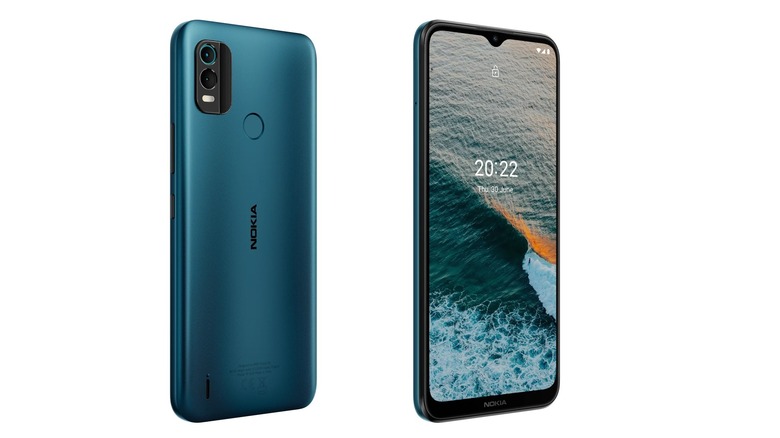 Nokia
As evident from their names, the Nokia C21 and its 'Plus' variant are closely related and have many common features between them.
Both phones come powered by the virtually unknown Unisoc SC9863A processor.
The display size and resolution is identical, with both devices using a 6.5-inch HD+ LCD panel.
The devices get 2GB and 3GB RAM options (the Plus variant has an additional 4GB RAM edition).
Both devices come with 32GB and 64GB storage options.
The front-facing camera on both devices uses a 5MP sensor.
Support for 4G, Wi-Fi b/g/n, and Bluetooth 4.0.
Fingerprint sensor and face unlock supported on both devices.
Wired connectivity using micro USB port and 3.5mm audio jack.
Both phones get an FM radio receiver, which only works when connected to the supplied headset
MicroSD cards supported for storage expansion.
Key differences include the fact that the C21 Plus gets a dual-camera array (13MP + 2MP) as opposed to the C22, which gets a single 8MP shooter.
Also, depending on where you buy it from, the Nokia C21 Plus may be offered in two battery capacities, one featuring a 4,000 mAh cell and the other option getting a much larger 5050 mAh battery. The C21 Plus supports 10W charging, while the C21 only ships with a 3,000 mAh battery and a 5W charger.
Nokia C2 2nd Edition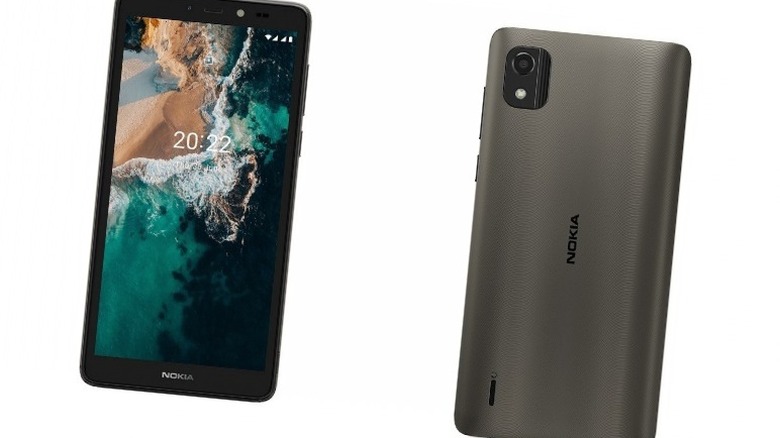 Nokia
Moving on to the Nokia C2 2nd Edition, Nokia is yet to reveal the exact chipset this one uses with the spec sheet only mentioning it as a 'quad-core' chip clocked at 1.5Ghz. The rest of the specs, as expected of a budget smartphone, will not set your pulse racing. 
For example, the base variant of the phone ships with just 1GB of RAM — which is almost inexcusable in 2022. The only other option here is the pricier 2GB variant of the phone which should – at least on paper – offer reasonably better performance.
Both variants only get 32GB storage with the option to add microSD cards for additional storage. The display used here is a 5.7-inch panel that supports a resolution of 480x 960 pixels, taking us back to the early days of Android.
Surprisingly, for a phone this ill-equipped, Nokia has opted to offer support for the fingerprint sensor and face unlock feature. In addition, this device is also 4G LTE ready and supports Wi-Fi b/g/n, and Bluetooth 5.0.
All three handsets come in similar color options – Dark Cyan and Warm Grey – with the promise of two years of quarterly security updates. However, Nokia is yet to reveal the pricing for these devices. Additionally, given that Nokia has traditionally shed away from launching its entry-level C series handsets in the U.S. and Europe, there is a good chance that these phones will only make it to select markets in Asia and Africa.