Elden Ring Controller Not Working On PC? Here's The Fix That Worked For Us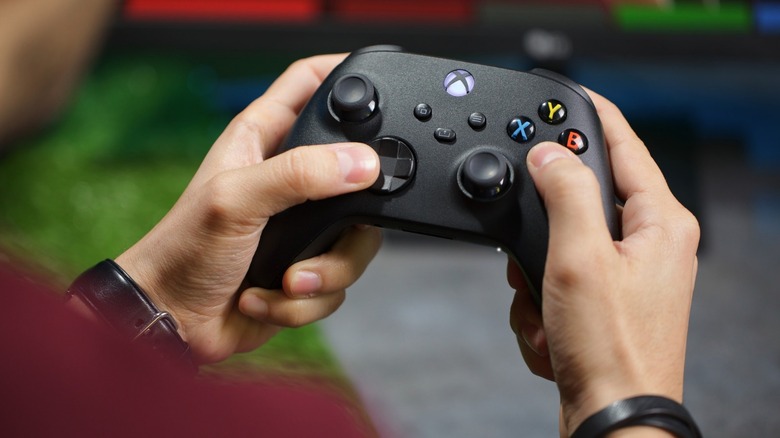 Hopix Art/Shutterstock
"Elden Ring" is here at last, but as fun as the game is, this launch has not been without its blemishes. There are a few problems with "Elden Ring" here at release, and while there are some that we can put up with while we wait for a patch, there are others that need fixing as soon as possible. The PC version is home to one of those issues, as a number of gamers have reported that the PC version of "Elden Ring" doesn't seem to recognize their controllers.
It's a problem I can sympathize with, because in the lead-up to release, I experienced the issue in a preview build of the PC version. I brought up the problem in my first impressions of "Elden Ring" and though I tried a lot of solutions to the issue, nothing seemed to work. I'm happy to report that as of last night I finally managed to get a controller working in "Elden Ring," so if you're having the same problem and haven't found a solution yet, here's what ultimately worked for me.
The fix for controllers not working in the PC version of Elden Ring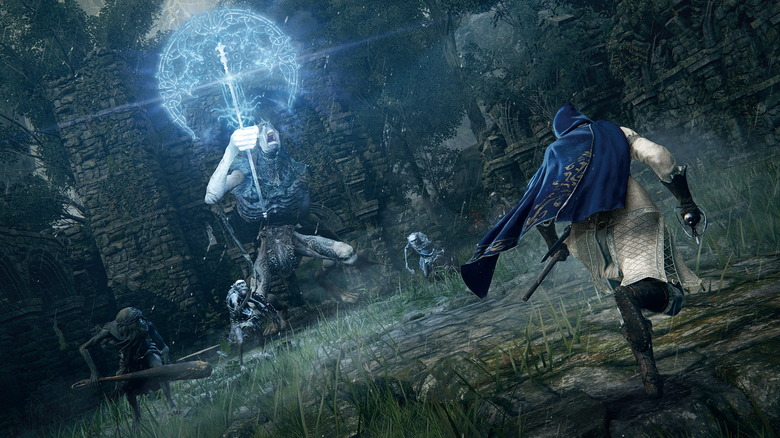 Bandai Namco
After writing about the controller issue in my impressions post, I then shared that post in a comment to the "Elden Ring" review thread on the Games subreddit. One user there, /u/darthyoshiboy, drew my attention to an ongoing problem in some Bandai Namco PC games where those titles will only recognize one x-input device at a time – even devices that are incorrectly designated as x-input devices – often at the expense of an actual controller. In short, the game will think that the x-input device it has detected is the controller you want to use, which means that your actual controller won't work in-game.
That comment prompted me to search through my device manager for any devices that might be masquerading as x-input devices, and while I didn't find any, I did discover that Steam was detecting a vJoy device alongside my Xbox Wireless Controller when I popped it into Big Picture Mode.
The software vJoy is described by its creator as an open source virtual joystick driver, and at this point, I don't remember exactly why I had it installed. Still, that description and the comment I received on Reddit was enough to suggest that maybe vJoy was causing my problems in "Elden Ring," so I uninstalled it, restarted my computer, and sure enough, my controller started working in-game.
A good place to start for Elden Ring controller issues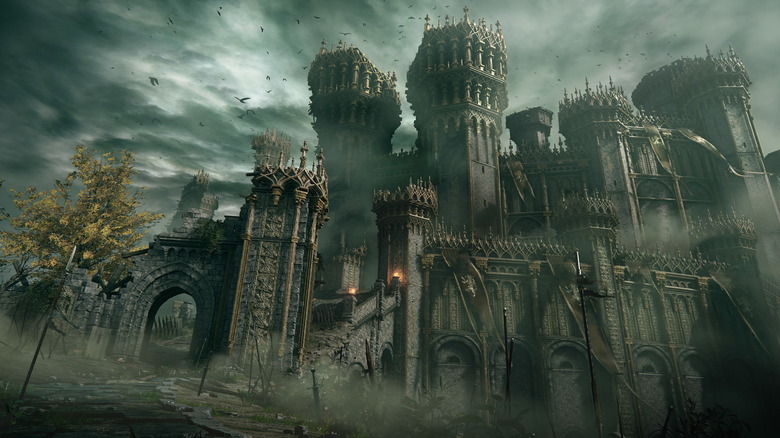 Bandai Namco
While this isn't going to solve all controller issues related to the PC version of "Elden Ring," it's a good place to start, especially if you've ever tried to connect something like a fight stick or another controller that doesn't have plug-and-play compatibility to your computer.
If that doesn't solve your problem, there are some other solutions you can try. Some on the "Elden Ring" subreddit have reported that launching "Elden Ring" in Steam's Big Picture Mode solved their issue, while others have said that opening up the game's properties and enabling Steam Input is a way of brute forcing controller compatibility. More solutions can likely be found in the "Elden Ring Day 1 Resources" thread on that subreddit, which is where users are sharing their problems and potential fixes.
These, of course, aren't meant to be permanent solutions, but rather temporary fixes for the controller problem on PC. I've made my contact at Bandai Namco aware of both the problem and the solution that helped me, so hopefully the team at From Software will be able to issue a fix based on this feedback. We'll keep you updated, so stay tuned for more.