Apple Face ID Repairs Could Be Getting Cheaper Very Soon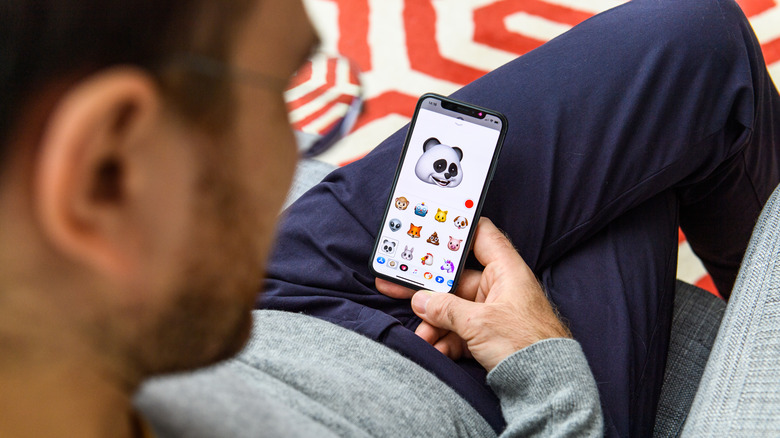 Hadrian/Shutterstock
If your Apple Face ID breaks down and you take your iPhone in for repairs, the entire device will simply be replaced. However, this may be about to change — for the better. An internal memo from Apple leaked today, indicating that authorized technicians will soon be able to offer Face ID repairs without needing to replace the entire phone. If proven true, this is going to be a huge leap for both Apple and its customers in more ways than one.
MacRumors broke the news about the alleged Apple repairs changes, citing a reliable (anonymous) source. According to the source, Apple technicians will soon receive a new TrueDepth Camera service part that will make it possible for them to perform repairs on the Face ID module and all front cameras. In order to determine whether repairs are possible or the whole iPhone needs to be replaced, the technicians will use the Apple Service Toolkit diagnostic tool. It's possible that in some cases, Face ID repairs will still not be possible, resulting in a full replacement.
As all of this information comes from an internal memo, there isn't that much to go on yet — we don't know when, or if, repairing Face ID will become a reality. The memo suggests that Apple will share training documentation at a later date. For the time being, if your Face ID module is broken, you will still be faced with a whole-unit replacement.
Repairs will not be available to everyone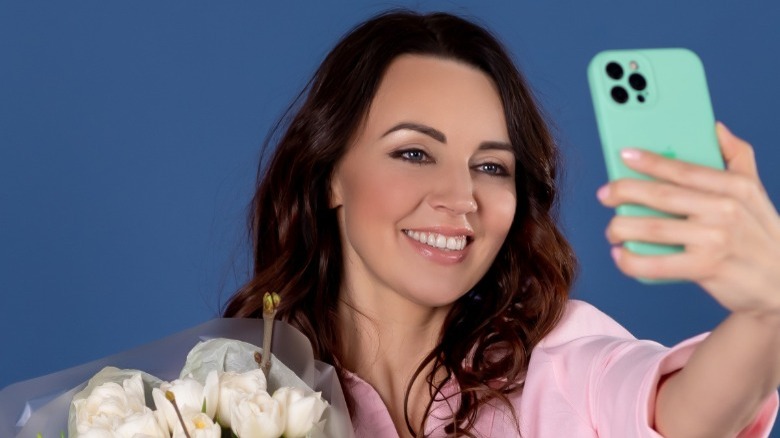 Ivan Gran/Shutterstock
Even once authorized technicians will be able to offer Face ID repairs, not every iPhone user will be given the chance to have their phone repaired. Although Apple first introduced Face ID on the iPhone X, that model will not be receiving repairs. TrueDepth issues will only be resolved on the iPhone XS and newer units. Regardless of the exclusion of the iPhone X, this could potentially be a game-changer for many users in need of repairs. This isn't the first bit of good Face ID-related news we've received recently: in January 2022, Apple finally released face mask support for the feature.
It's no secret that iPhones are not the cheapest smartphones on the market. Depending on the model, you could be spending a hefty amount of money in the case of a whole-unit replacement. As such, being able to repair the phone as opposed to replacing it sounds like a good thing — however, Apple still hasn't disclosed how much this service will cost.
Although cost-effectiveness may be the driving force for many customers, Apple remains conscious of its carbon footprint. The company periodically releases updates on its eco-friendly initiatives and how it hopes to achieve carbon neutrality in 2030. Having to throw away a phone (with broken Face ID) that is otherwise still functional is not just a waste of money — it's bad for the ecosystem. On the other hand, Apple would surely not mind selling more iPhones, but in the midst of a global chip shortage, there is only so much the company can manufacture in the first place.