Lamborghini Aventador Stretch Limo, A Waste Of An Awesome Car?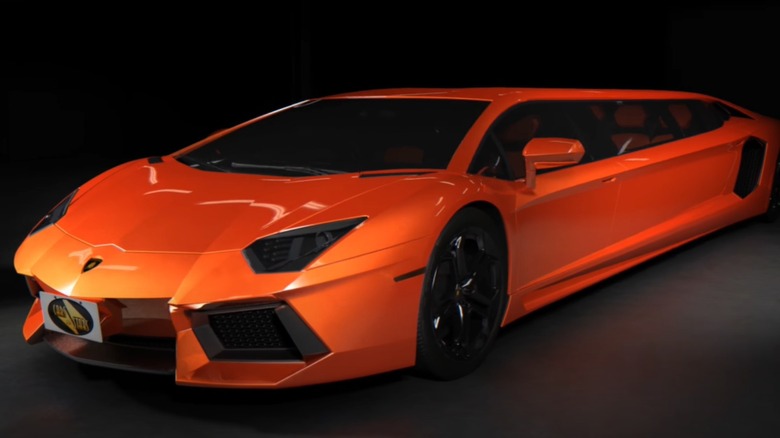 Cars for Stars
The Lamborghini Aventador is easily one of the most incredible and best-performing sports cars in all the world. It also happens to be one of the most expensive sports cars in the world. A company called Cars for Stars has unveiled a Lamborghini Aventador concept that has been turned into a stretch limousine.
The typical Aventador, if you can call a snarling Lamborghini typical, has a pair of doors that lift into the air and those doors are a Lamborghini trademark. The stretch Lamborghini has two of those doors on each side. The images you see here show a conceptual design for the stretch limousine, whether or not the Lamborghini limo will actually be built remains to be seen.
Considering that the Aventador has a massive engine producing 690 hp, I don't think the stretch the version of the exotic sports car will require any additional power to get those lucky enough to ride inside around town. Cars for Stars is seeking a sponsor to help them bring the stretch Lamborghini from a concept to the real world.
The company is offering 12 months of free advertising for anyone who sponsors the project and will name the car to incorporate the name of the company. I think the car needs a better name than Aventador Limo, I vote for Limotador. If the vehicle should actually come to the real world the company promises that it will have heated seats, rear plasma screens, surround sound, iPod docks, a wet bar, and lots more. Check out the rendered video showing more details of the concept car below.
[via Cars for Stars]