The Latest Apple VR Leak Includes Some Exciting New Details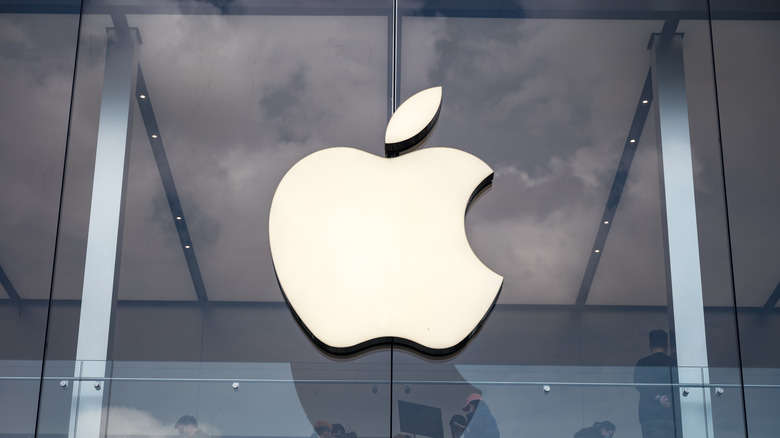 ZorroGabriel/Shutterstock
A new report out of Korea has dropped a few details about Apple's anticipated AR/VR headset, claiming that despite rumors about the launch potentially being pushed to 2023, the device may still hit the consumer market sometime this year. Among other things, industry sources speaking with ET News allege "the performance test" related to Apple's VR headset production was "recently completed."
The AR/VR and mixed-reality headset market is quickly growing, particularly as more companies aim to establish themselves as part of the "metaverse," a virtual reality concept particularly championed by Meta. We've been hearing rumors about Apple's AR/VR/MR headset for quite a while, including reports that claimed the product was delayed beyond its alleged 2021 launch date due to some hardware struggles. Those issues may have been ironed out, however, and it seems more than one model may make an official appearance this year.
More than one device teased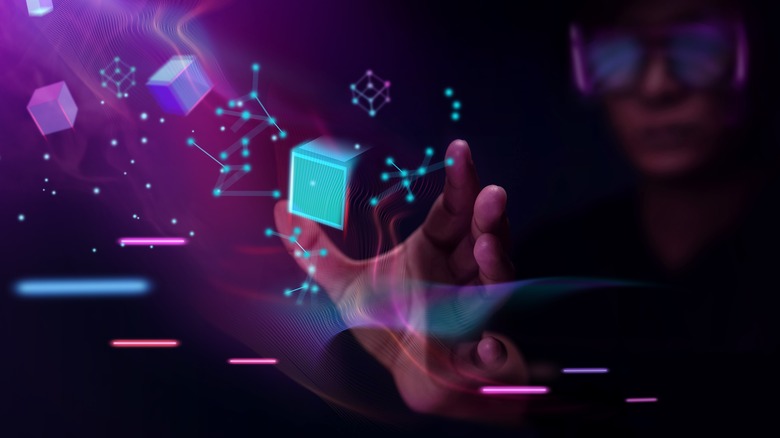 Black Salmon/Shutterstock
The industry sources behind this new report back up claims we heard late last year: that Apple's AR/VR headset will pack its M1 chip and Micro OLED displays, paving the way for a lightweight yet powerful portal to virtual reality worlds. The device is expected to offer substantial performance, potentially exceeding that of competing models currently on the market. The sources allege that Apple tapped TSMC for the Micro OLED displays, also claiming the headsets will run iOS.
Of note, ET News repeatedly indicates that Apple is working on more than one AR/VR headset and that we may see multiple devices under the project debut before the end of the year. No other details were provided, however, leaving consumers to speculate about the different headset versions we may see from the company. The insiders go on to claim that Apple's headset may be intended to serve as a portal to the metaverse, though it'll reportedly face stiff competition from Samsung and possibly Microsoft.
Samsung rumored to have big plans of its own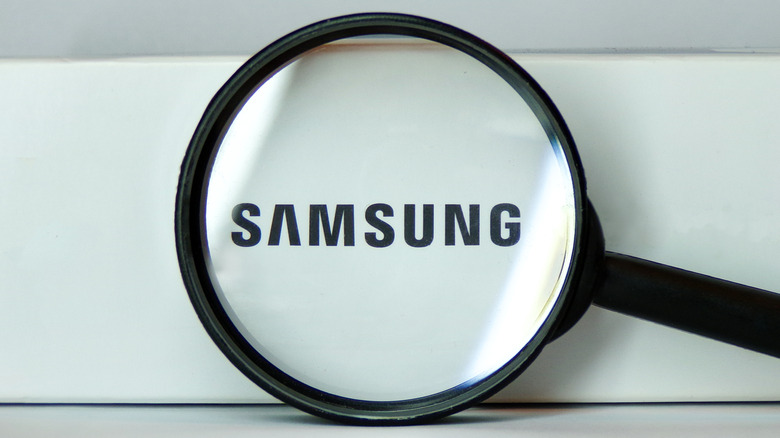 Stakon/Shutterstock
Apple wasn't the only company discussed by ET News' industry sources. The same insiders claimed Samsung is working on a "hologram" headset that'll pack Exynos hardware, use the Android operating system, and be designed to offer augmented reality experiences. The device is presented as a potential competitor to Apple's own anticipated hardware, though details are still lacking.
Assuming the report is accurate, Samsung may be gearing up to release multiple AR headsets, at least some of which may be developed in collaboration with Microsoft. The company has reportedly tapped DigiLens, an extended reality optics company, for help developing AR tech. The big question, of course, is when consumers can expect to see these products hit the market, but there's no clear release date at this time. Samsung is allegedly still "deciding the release date" for its products.