Google Offers Free IT Support Certification, But There's A Catch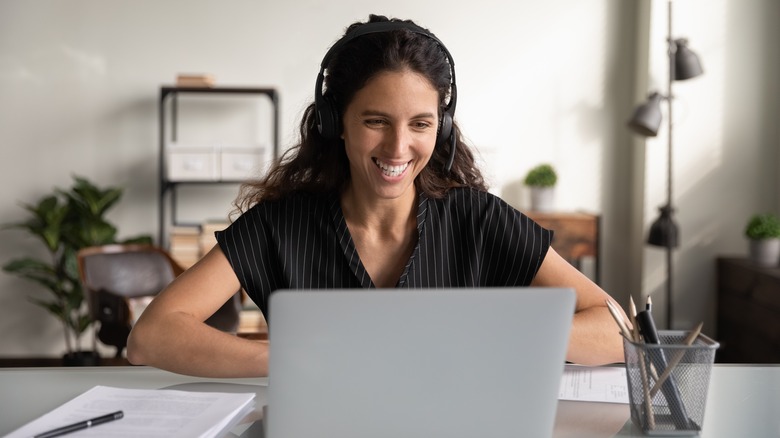 fizkes/Shutterstock
Google has announced its new "Google IT Support Professional Certificate" program through Coursera, offering anyone the chance to get certified for an entry-level job in the field. The course doesn't require any previous experience and takes between 8 and 12 months to complete, according to Google. Some individuals will be able to take the course and complete the certification process for free.
Google launched this course under its Grow with Google initiative, offering it as a way for the public to get their foot in the door, at least as far as the IT field is concerned. The company points out that the average starting salary for IT support is $52,000 USD, making the course a potentially worthwhile way to make a solid salary after only about a year of effort.
This builds on the foundation that Google built back in 2014 when it partnered up with Year Up, a nonprofit organization, to create a program for hiring and training related to IT support. Google calls that program a success, saying its graduates were inspiration for what has led up to this new IT support certification.
The new course contains more than 64 hours of video-based lessons, as well as hands-on lab work and what Google describes as "interactive assessments." These were created by Google workers, who included segments on customer service, troubleshooting, system administration, networking, automation, security, and more.
Individuals who successfully complete the course and get the certification all have the option of opting in to share their data with certain big employers, among them being Sprint, UPMC, PNC Bank, GE Digital, and more. That aspects of the program is to help those learners find a job after finishing the course.
The course is being offered through Coursera, which usually costs $49/month. However, Google is subsidizing that cost by offering financial support for more than 10,000 individuals in the US. That's the "catch," in that not everyone will get access to the "Free" part of the program. You'll need to apply for financial assistance through Coursera's Google IT Support page by February 20. Those chosen for assistance will need to then enroll in the program by February 27.
SOURCE: Google Blog