2013 Ford F-150 V6 Can Tow 6,700 Lbs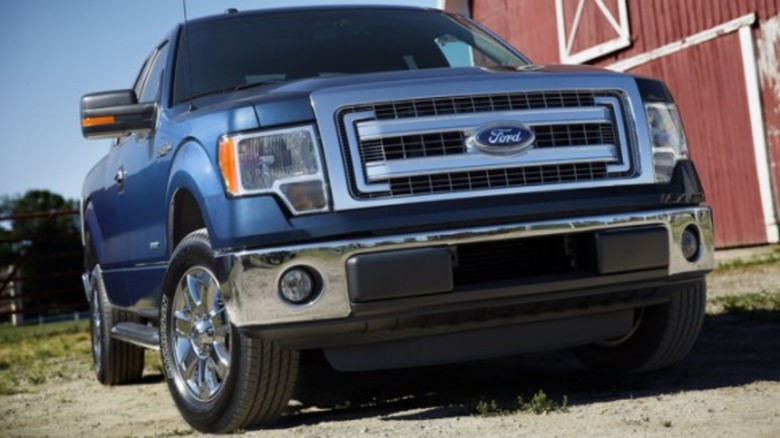 Ford
Trucks are some of the best-selling vehicles on the road thanks in large part to the utility and their ability to tow lots of weight. For most people who have a boat or a travel trailer, a truck is the preferred vehicle. It used to be if you wanted to be able to tow a significant amount of weight, you needed a V8 engine under the hood.
That's not the case anymore and the 2013 Ford F-150 V6 is proof of that. Ford has claimed the towing capacity crown for entry-level V6 pickup trucks with the new 2013 F-150 powered by a 3.7-liter V6 engine producing 302 HP. The truck has a rated towing capacity of 6700 pounds.
The 13 model is rated for 600 pounds more than the 2012 model. Ford up the towing capacity by 600 pounds after analyzing data collected in real-world use of the truck. The new 6700-pound towing capacity is 200 pounds higher than the V6 powered Ram 1500.
The 2013 F-150 can tow 1800 pounds more than the V6-powered Toyota Tundra. The towing capacity of the new Ford truck is also significantly higher than the entry-level Chevrolet Silverado truck. The V6 Ford tows 1300 pounds more than the V6 Chevrolet. The F-150 is also rated for fuel economy of 23 mpg on the highway.
[via Fox News]