Pokemon Fans Just Got Exciting News For Pokemon Day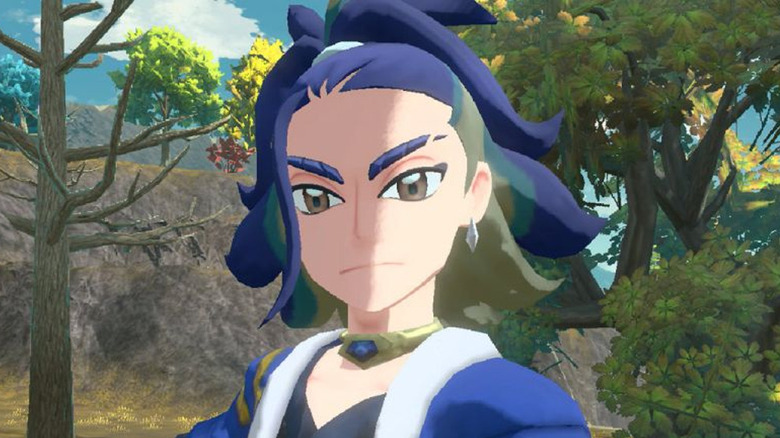 Nintendo
The "Pokemon" franchise already kicked off 2022 with a bang thanks to "Pokemon Legends: Arceus," and now it looks like we won't have to wait much longer before we find out more about what's next for the company. This Sunday, February 27, is "Pokemon" Day — the anniversary of the 1996 release of "Pokemon Red and Green" in Japan — and The Pokemon Company has announced that it will be hosting a special Pokemon Presents livestream in celebration.
At this point, we're not sure what this livestream will entail. It's possible that we'll see the announcement of new "Pokemon" games or new content for existing "Pokemon" games, such as "Pokemon Legends: Arceus" or "Pokemon Brilliant Diamond and Shining Pearl." It's also possible that the livestream will amount to little more than fluff for the game's big anniversary, so we're definitely going into this Pokemon Presents with plenty of questions and next to no knowledge.
Details about the Pokemon Presents on February 27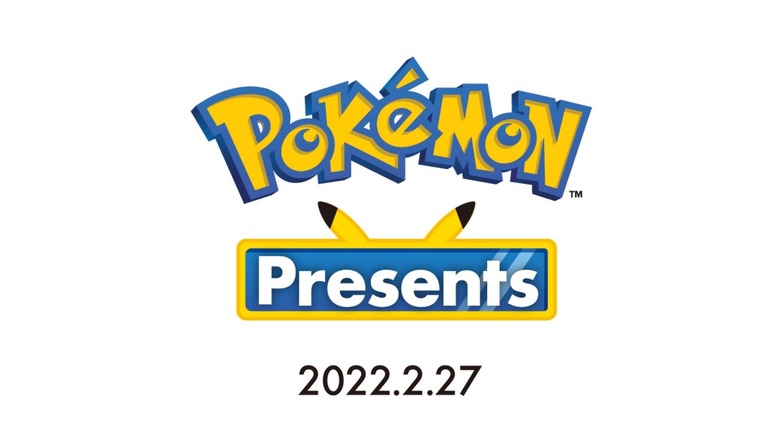 The Pokemon Company
The Pokemon Company Japan announced the next Pokemon Presents in a post to Twitter today. Interestingly enough, The Pokemon Company International hasn't said anything about the livestream yet — at least as far as we can tell — with no mention of it on the official Pokemon Twitter account or Pokemon.com at the time of this writing.
In any case, the next Pokemon Presents livestream will go live on the Pokemon YouTube channel at 11 p.m. Japanese Standard Time on February 27, which means fans in the U.S. are going to have to get up fairly early to watch this one — especially those on the West Coast — as that translates to 9 a.m. Eastern and 6 a.m. Pacific. The entire presentation will last for around 14 minutes and "will deliver the latest information" about the "Pokemon" franchise, according to Twitter's translation of the original tweet, which is written in Japanese.
What are we going to see during this Pokemon Presents?
Wondering what to expect from the next Pokemon Presents? So are we! It definitely feels a bit early to announce 2022's new "Pokemon" games, but by that same logic, it also feels too early to announce new content for "Pokemon Legends: Arceus." It's worth noting "Pokemon" has already made Pokemon Day announcements for several games. For instance, Hoopa is coming to "Pokemon Unite" alongside new game modes and promotions, as outlined in the trailer you can see above. The Pokemon Company also revealed a new update for "Pokemon Cafe Mix" via Twitter, while a news post on the Pokemon website reveals that Gigantamax Venusaur, Charizard, and Blastoise will be available in "Pokemon Sword and Shield" until February 27 at 6:59 p.m. Eastern.
So, we're kind of at a loss when it comes to figuring out what this Pokemon Presents showcase will include. Since many of the Pokemon Day promotions have already kicked off in a variety of "Pokemon" games and spin-offs, it's possible that this Pokemon Presents won't reveal anything new, but we'll just have to tune in and find out. Luckily we don't have that much longer to wait.