Toyota And Yamaha Want To Save The V8 With An Unexpected Fuel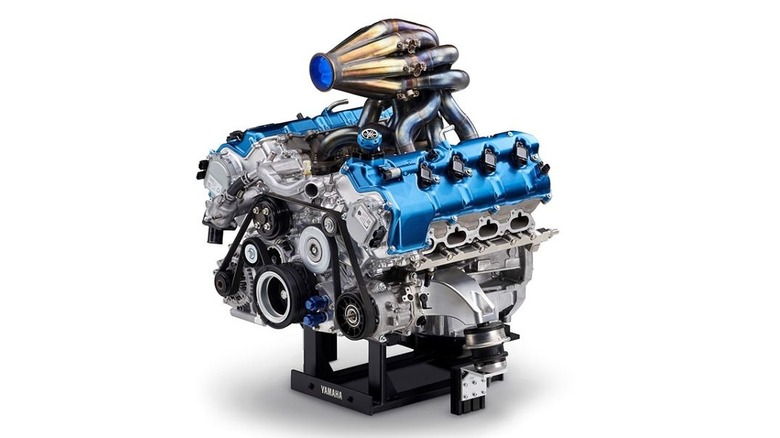 Toyota/Yamaha
It may not seem evident, but the top Japanese conglomerates are burning the midnight oil to go beyond electrification. The goal is to expand alternative fuel options to feed conventional internal combustion engines (ICE) with carbon-neutral options like hydrogen.
It's no secret that Toyota's been dabbling with hydrogen fuel cell technology since the last decade, and it's been peddling the hydrogen-fed, second-gen Mirai FCEV (fuel cell electric vehicle) to consumers since 2015. The automaker even went as far as creating a 1:10 scale remote-controlled Mirai equipped with a tiny hydrogen-powered fuel cell to prove a point.
In recent news, Toyota and long-time partner Yamaha are reportedly co-developing a high-performance V8 engine fueled by, you guessed it, hydrogen. The two companies have a long and cherished history in developing sporty engines. But this time, the two companies are looking for ways to make sporty cars genuinely clean and green without penalizing driving excitement.
Sporting Lineage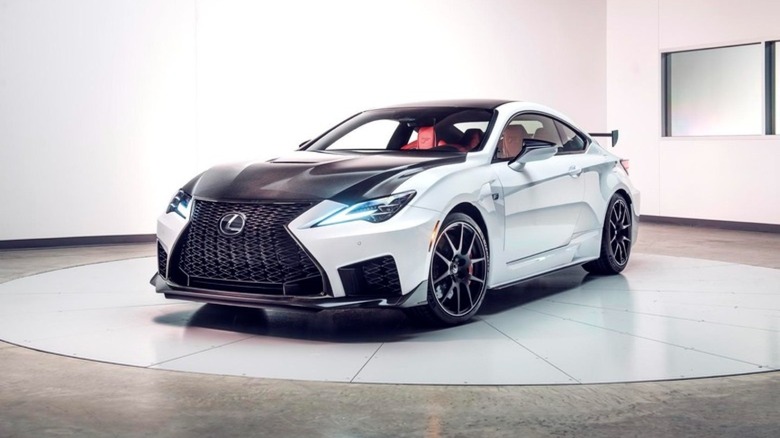 Lexus
Yamaha took the straight-six engine from a Toyota Crown luxury sedan, gave it a new DOHC head and a trio of two-barrel Solex carburetors, and shoehorned everything in the 2000 GT, Toyota's halo car of the 1960s. Yamaha also developed the quick-revving 4.8-liter V8 engine in the Lexus LFA, one of the best-sounding gasoline mills of all time.
But now, Toyota has commissioned Yamaha to create a 5.0-liter V8 engine they say is "fueled entirely by hydrogen." Specifically, we're talking about the V8 engine from the Lexus RC F, which pumps out 472 horsepower and 395 pound-feet of torque in stock form. "Hydrogen engines house the potential to be carbon-neutral while keeping our passion for the internal combustion engine alive at the same time," said Yoshihiro Hidaka, President of Yamaha Motor.
To accommodate hydrogen fuel, Yamaha modified the injectors, cylinder heads, intake manifold, and other internals of the 5.0-liter V8. Yamaha claims an impressive output of 450 horsepower and 398 pound-feet of torque, good enough to merit attention.
Purposeful V8 Sound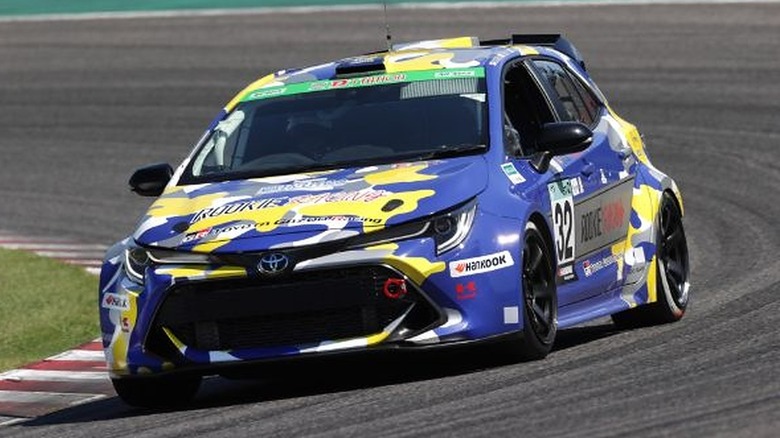 Toyota
Yamaha started working on its hydrogen V8 five years ago, and a central part of the development process involves Kanno Seino, or "exhilarating performance." The V8 has a bespoke 8-into-1 exhaust manifold that creates a purposeful exhaust note. "This is a challenge we can sink our teeth into as engineers," said Takeshi Yamada, head of R&D at Yamaha's Automotive Development Section. "I want to pursue not just performance, but also a new allure for the internal combustion engine that the world has yet to see."
We believe them, especially since Toyota already created a hydrogen-powered Corolla Hatchback racing car that sounds like a typical gasoline-powered car. It also built a GR Yaris that runs on hydrogen, which we reckon also sounds like the business.
And this got us thinking: Will this newly-developed hydrogen V8 engine find a home in the next-gen LFA, despite Lexus saying its next supercar could be an EV with a solid-state battery pack? Despite the onslaught of electrification, we feel that internal combustion engines might be here to stay, after all.