Fall Guys Finally Gets Full Crossplay Support: What Players Should Know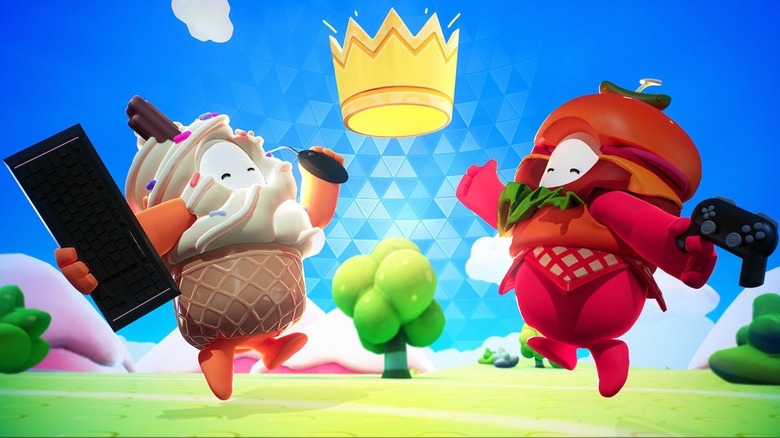 Mediatonic/Epic Games
The brightly saturated and wonderfully cartoonish game "Fall Guys" finally fully supports crossplay, developer Mediatonic has announced. The new support arrived as part of the mid-season update, which also brings a new game mode, not to mention all of the bug fixes that are included. This is great news for players, but only if their friends have a gaming PC or a PlayStation console.
Mediatonic, which was acquired by Epic Games in March 2021, revealed the new full crossplay support and Sweet Thieves game mode as part of its big season six update announcement. The arrival of cross-platform lobbies was made possible using Epic Online Services, according to the developer, which points out that while "Fall Guys" technically already had a type of crossplay, it was very limited in what players could do with it. Beyond that, the update includes a variety of general game improvements and fixes for some of the bugs currently annoying players.
Full crossplay support arrives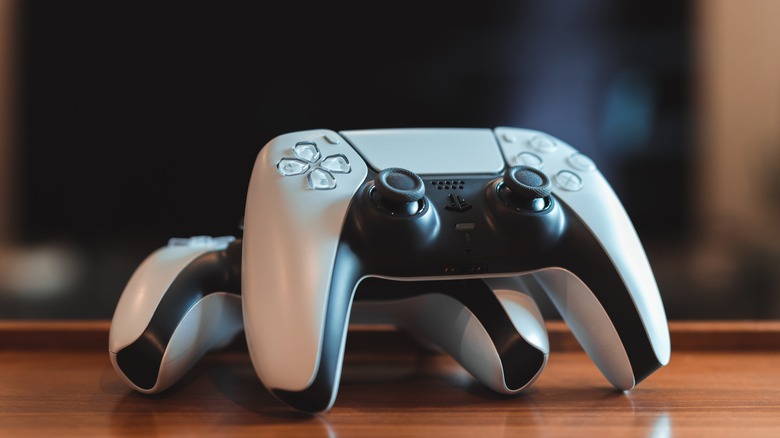 Alena Veasey/Shutterstock
As mentioned, "Fall Guys" already had cross-platform gameplay...sort of. Gamers could play with friends on other platforms in Custom Shows, but that was it. With this new support, the crossplay extends to Main Show, Duos, Squads, and other "applicable playlists," according to the company. "Fall Guys" is available on Windows PCs and PlayStation consoles, though Microsoft previously announced the title will arrive on its latest Xbox consoles later this year.
The crossplay currently allows gamers on PC and PlayStation to play with each other. It's unclear whether similar crossplay support will be available for Nintendo Switch and Microsoft players on the day when those versions of "Fall Guys" launch, though. Mediatonic notes players will need to link their Epic accounts with "Fall Guys" to access the game's invite functionality before their friends can join matches. Players who haven't already done this will see a prompt the first time they launch the title after updating.
Game modes expand with Sweet Thieves
Mediatonic/Epic Games
In addition to the proper cross-platform party support, "Fall Guys" has also received a new game mode called Sweet Thieves. Yes, this is the game mode that first made its unofficial appearance under the "Invisibeans Placeholder" image that launched with season six, though now we finally know its real name and what it offers. Mediatonic says this new mode will be available "in the very near future."
Sweet Thieves revolves around a unique type of gameplay: half of the players are Guardians while the other half are Thieves. As the names suggest, the Thieves are tasked with making their way through obstacle courses to steal candy, while the Guardians are in charge of capturing Thieves to send them off to prison. The matter is complicated because Thieves can help their companions escape jail, something made extra sneaky by the new ability to walk in addition to running.
Mediatonic hasn't yet provided a precise release date for the new game mode, but it does promise a trailer with a "deep-dive" look at the changes.