Polestar Is One Step Closer To An EV Like No Other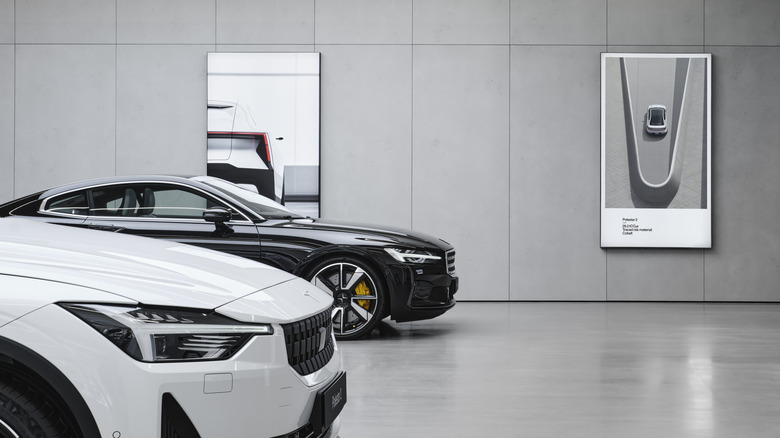 Polestar
Polestar's goal of creating a completely climate-neutral car by 2030 has found its first partners, as the automaker looks beyond the Polestar 3 and Precept-based Polestar 5 for something with even more green ambition. The Polestar 0 will be the automaker's first model with zero carbon emissions through production, delivery to the customer, and end-of-life.
Polestar announced its self-imposed challenge back in April 2021. At the time, the automaker criticized the traditional carbon offset model – which typically involves planting trees intended to counter emissions made during vehicle production – as being misguided. That process is a "cop-out," CEO Thomas Ingenlath said at the time, compared to actively reducing or outright eliminating carbon emissions in the first place.
The company is obviously off to a good start since its EV-only line-up has no emissions when driven. Still, that's not to say they're entirely green when they roll off the production line. Polestar has been more transparent than many in its industry at highlighting just what it's getting right and what has room for improvement, but the reality is that building a car – currently – has a huge footprint in metals, plastics, electronics, and other areas where environmental credentials can be lacking.
Car Production Is Under The Microscope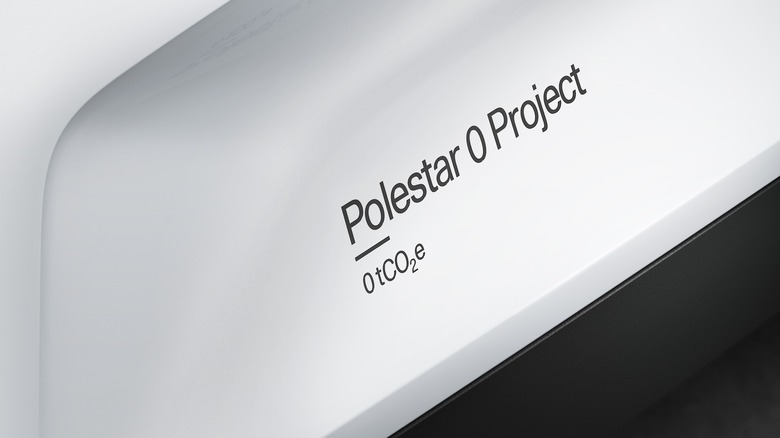 Polestar
The complexities of auto manufacturing have shifted into the spotlight over the past couple of years, as new car shoppers have found themselves facing product shortages or excruciating "market adjustment" premiums when they've been looking for a new ride. Still, beyond "How It's Made" style mental images of robotic arms and lots of welder sparks, few actually understand exactly what goes into the overall process of making a car from the raw materials.
Polestar is betting on an increasing appetite for that sort of information in the coming years, as not only the driving efficiency but the production processes of new vehicles, and EVs specifically, come under the microscope. We've seen moves from the industry in general to try to shine greater light on that process, along with commitments for "net carbon neutral" facilities and a greater emphasis on recycling. The Polestar 0, though, should bring the receipts.
The Polestar 0 Has Five Initial Partners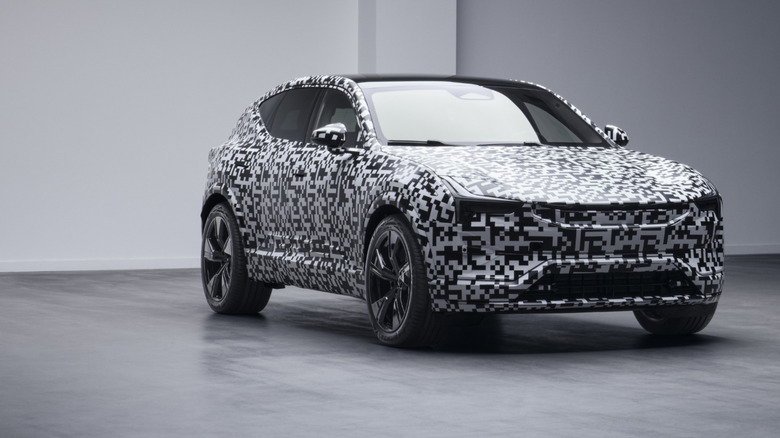 Polestar
Polestar has announced five of its initial partners, which will each be specializing in a particular area of the EV's production. SSAB, for example, will be working on fossil-free steel, helping oust conventional steel for a metal alternative that's more ecologically sensitive. Hydro, meanwhile, will be looking at zero-carbon aluminum.
From ZF, it'll be more efficient electric powertrain components, along with other vehicle systems. They'll use climate-neutral electrical control systems and wiring that Polestar says it will develop with ZKW. Finally, Autoliv will be making airbags, seatbelts, and other safety equipment that are zero-emissions for the Polestar 0.
The handiwork of each – and other suppliers, as the automaker adds more to its roster of partners – will be measured against what Polestar is calling the Life Cycle Assessments (LCAs) of vehicle carbon footprints. Each identifies an element of car production, whether components or processes, and highlights potential areas for improvement when it comes to trimming or completely eliminating carbon emissions. Polestar says it has signed Letters of Intent with the five initial partners and is actively seeking more.
The Green Impact Goes Beyond Just Cars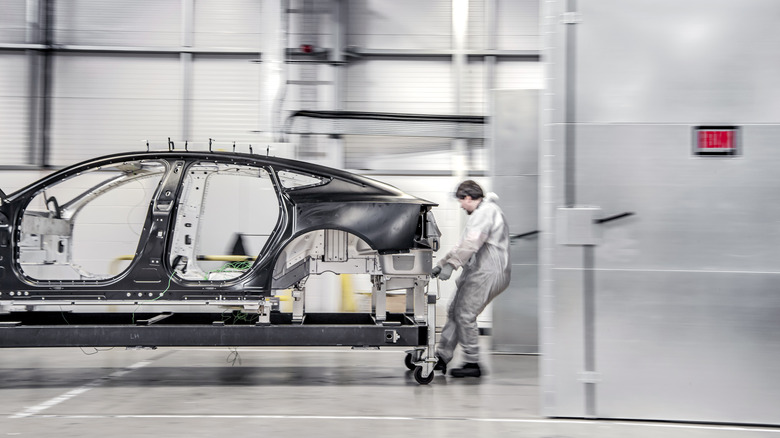 Polestar
Of course, the reality is that it'll take more than just one ambitious EV to make a meaningful change in the industry. Polestar's goal is not just to leave the Polestar 0 more green than its rivals, but to try to develop materials that can be applied both to other vehicles and more broadly outside of the auto industry as a whole.
"For this project, we must tap into solutions that are still in the innovation stage," Hans Pehrson, leader of the Polestar 0 Project, explains. "Even more exciting is that the solutions we develop will not only benefit the automotive industry overall but help decarbonize manufacturing and society more widely as well. Wherever we look in the world we see materials like steel, aluminum, electronics, and rubber. Imagine when we can make these materials climate-neutral to produce."
Polestar 5 Will Begin A Greener Journey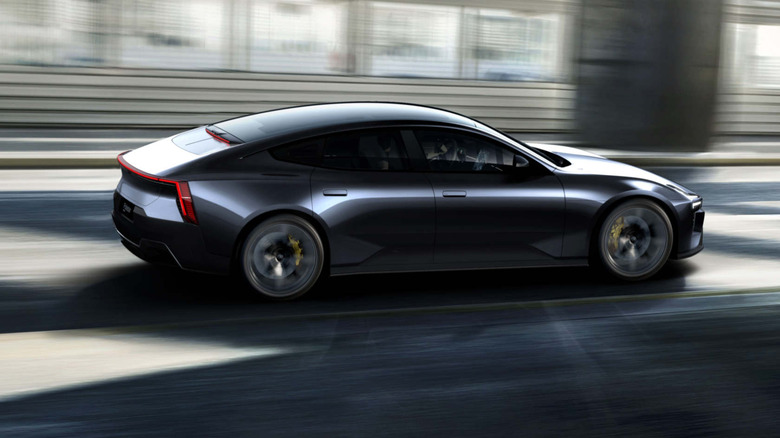 Polestar
Even before the Polestar 0 arrives, the automaker is looking to new production technologies for its intervening models. The Polestar 5, for example, will be based on a completely custom, in-house designed platform – rather than one borrowed from Volvo – made of bonded aluminum. That will allow it to be considerably lighter; in fact, Polestar claims, the completed platform and body (known as the body-in-white) will be less on the scales than cars in smaller segments.
"A lighter-weight body-in-white contributes to improved vehicle efficiency, real-world EV range and dynamic responsiveness, all while delivering leading safety levels," Polestar points out. "The new bonded aluminum platform will also help drive higher vehicle quality, platform rigidity and a faster introduction of the product to market."
That has been a challenge in itself. While bonded aluminum isn't specifically a new process, it's traditionally been a labor-intensive one — too much so, for example, for mass production vehicles. Polestar, however, says it has come up with a new, much faster process, which can develop both the body and the platform in unison. That will trim lead times considerably, helping bring the 4-door GT EV to market by 2024.