Coca-Cola Starlight Tastes Like Space And We're Intrigued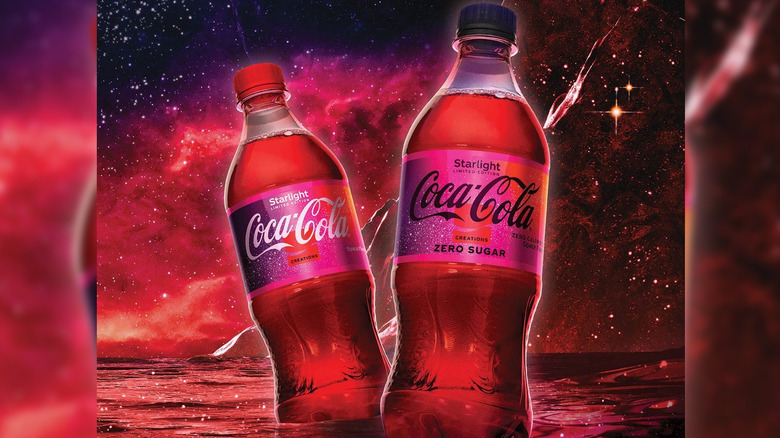 Coca-Cola
Coca-Cola, it seems, is shaking things up a bit. Today, the company announced Coca-Cola Creations, which it bills as a "global innovation platform." While the platform seems a little bit nebulous at this early stage, the long and short of it is that Coca-Cola will be launching new, limited-edition Coke flavors and promoting them via real work and digital collaborations, including augmented reality.
Alongside the announcement of the Coca-Cola Creations platform, the company also revealed the first limited edition flavor: Coca-Cola Starlight. Coke describes Coca-Cola Starlight in rather elaborate language, but any soda that's intended to be reminiscent of space is one that we want to try. We won't have very long to wait to try it out, in any case, and Coke promises plenty of augmented reality events associated with the launch of Starlight to come. This is just the first new flavor from Coca-Cola Creations too, with more on the way in 2022.
Coca-Cola Starlight's description is intriguing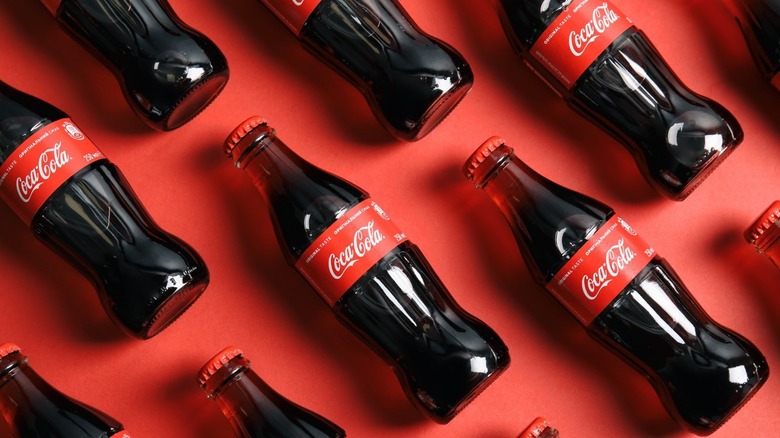 Coca-Cola
In its announcement today, Coke describes Coca-Cola Starlight's taste as similar to the original Coke "with a dash of the unexpected." One such unexpected feature is the soda's reddish hue, according to Coke. "Its taste includes additional notes reminiscent of stargazing around a campfire, as well as a cooling sensation that evokes the feeling of a cold journey to space."
That description isn't very specific, but it certainly does its job in getting our attention. We're not sure what taste would remind us of stargazing around a campfire, but we're certainly interested in finding out. Coke also says that Starlight was "created with the vision that – in a world of infinite possibilities – somewhere in our universe, another kind of Coca-Cola, another way of connecting with each other might exist," so Coke definitely isn't afraid to lay out the vision for this new soda in a very grandiose way.
Coke turns to AR to promote Coca-Cola Starlight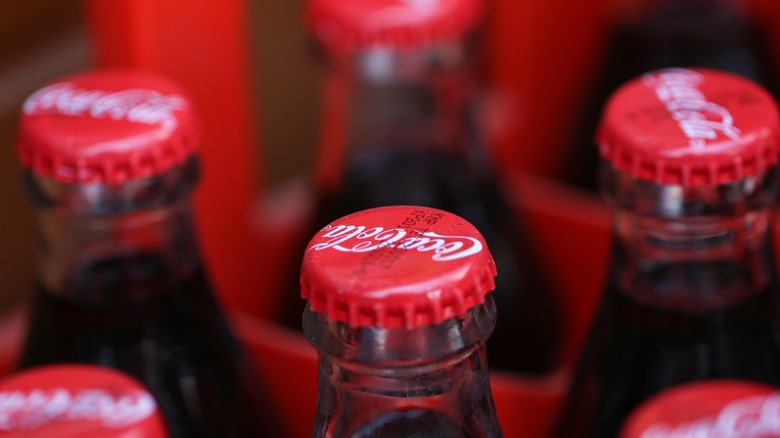 Elvan/Shutterstock
To promote the new Coke flavor, Coca-Cola announced that it has teamed up with popstar Ava Max. It sounds like Coca-Cola will be hosting an augmented reality concert starring Ava Max that can be viewed either by heading to the Coca-Cola Creations website or scanning codes on bottles and cans of Coca-Cola Starlight.
"Surrounded by red liquid and gradient lighting, Max will perform her universal hits, 'Kings & Queens,' 'Sweet But Psycho' and 'EveryTime I Cry' as part of an AR-holographic private concert using the can as an anti-gravity, translucent space station," Coke says of the performance. Sounds pretty intense to us.
The partnership with Ava Max isn't the only cross-promotion Coke plans to launch for Starlight. The company also says that the new soda will be promoted in a partnership with streetwear brand Staple and in special Instagram filters, but there's no word on when those will be live. We do, however, know when Coca-Cola Starlight is launching, at least in North America: February 21st, which is also the same day that AR concert with Ava Max will be live. It'll launch in "select regions" around the world in the coming months, with Coke saying that it will introduce new sodas in the Coca-Cola Creations line later this year.