MediaTek's Pentonic 2000 Chip Paves The Way For Ultra-Powerful 8K TVs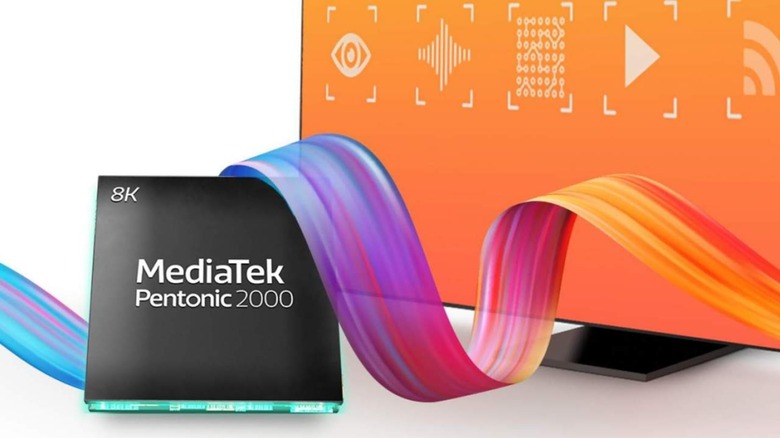 MediaTek
Sponsored Feature
Home theaters have grown in popularity as high-end entertainment hardware makes it possible to enjoy cinematic quality without heading to the local theater. Once a rarity, the home entertainment market is now packed with 4K TVs, making it possible to enjoy the latest movies and TV shows in stunning quality. The next evolution in small-screen entertainment is upon us, however, and this year is expected to bring several new 8K TV models. At the forefront of this technology is MediaTek with its Pentonic 2000 chip.
MediaTek's Pentonic 2000 is the first commercial 7nm TV chip on the market and it packs the performance needed to power an 8K flagship TV with a 120Hz refresh rate. The chip paves the way for a new era of home entertainment, boasting advanced features that include an in-chip artificial intelligence engine, versatile video coding (VVC) H.266 support, the company's Intelligent View tech, ATSC 3.0, and support for the ultra-fast wireless connectivity.
The Pentonic 2000's AI engine powers a number of high-end features, including MediaTek's second-generation AI-Picture Quality Scene Recognition, third-generation AI-Picture Quality Object Recognition, and AI-Super Resolution 8K. The latter feature makes up for the lack of native 8K media currently available by leveraging artificial intelligence to upscale content, enabling users to take full advantage of an 8K TV's powerful display.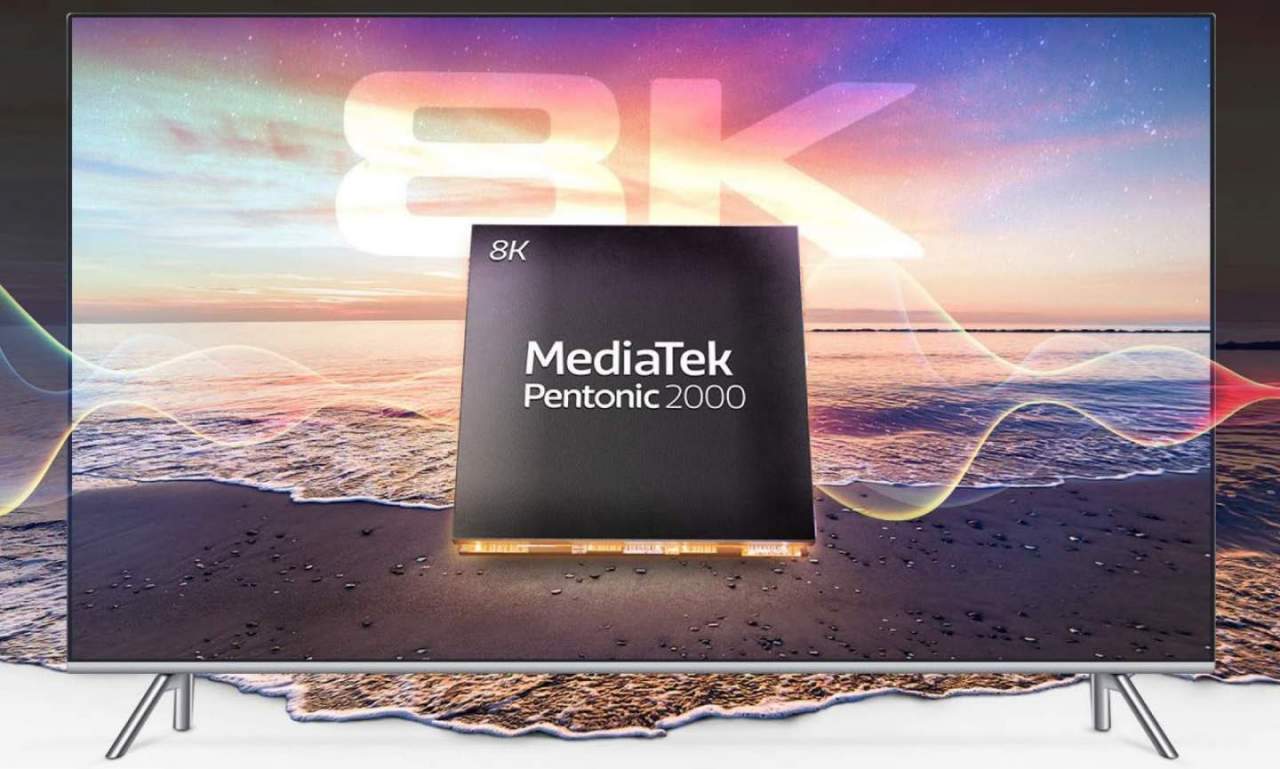 MediaTek
MediaTek designed the Pentonic 2000 with modern needs in mind, equipping it with Intelligent View to enable watching multiple shows or movies at the same time. The TV chip supports both picture-by-picture and picture-in-picture viewing options, two features arguably vital for fully utilizing an 8K TV's vast screen resolution. Intelligent View is an evolution of old-school picture-in-picture tech, mind, as it enables users to stream content from different video sources.
Modern smart TVs provide users with direct access to a variety of content beyond TV shows and movies, also serving as a direct portal to cloud gaming services like Stadia and apps designed to run on the device's built-in processor. Of course, all of this content relies on a stable, fast Internet connection, so it's no surprise MediaTek equipped its Pentonic 2000 chip with ultra-fast wireless connectivity.
According to the company, TV manufacturers can take advantage of the chip's capabilities by adding Wi-Fi 6E and even 5G support to their 8K models. Integrated 5G connectivity would make it possible to stream content even if one's local Wi-Fi network temporarily goes offline. All of this is joined by what MediaTek says is the "fastest" CPU/GPU combo on the market, a powerhouse paired with ultra-fast storage and ample bandwidth to meet the average consumer's smart TV demands.
Sound exciting? MediaTek first introduced the Pentonic 2000 chip in November 2021, but consumers may not have to wait long to experience the technology for themselves. The company expects the first flagship 8K TVs powered by its new chip will hit the consumer market this year.