Why The Samsung Galaxy Fold 4 May Be The Final Nail In Note's Coffin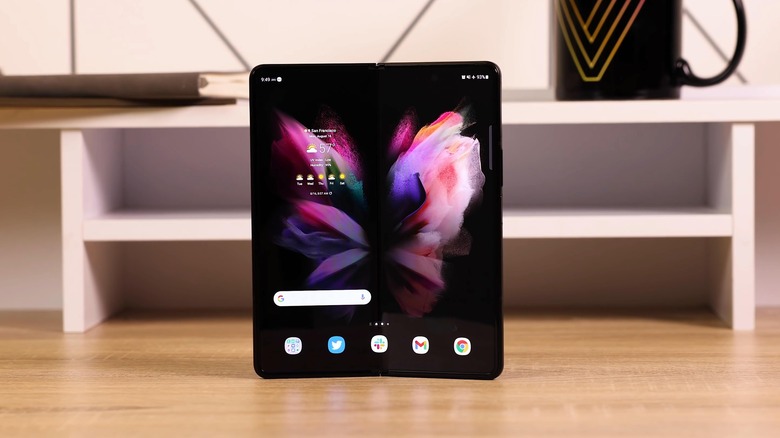 Gabo_Arts/Shutterstock
Samsung's decision to axe the popular Note series devices in 2021 upset a lot of staunch Galaxy Note lovers. However, what really did it for them was that Samsung's 2021 flagships – especially the Galaxy S21 Ultra – did not do a great job at being adequate Galaxy Note replacements. This meant that a large pool of consumers felt they were denied a "proper" Galaxy Note experience in 2021.
Samsung addressed these concerns with the Galaxy S22 Ultra late last month. This phone, for all practical purposes, is a Galaxy Note device that happens to be marketed as the Galaxy S22 Ultra. Apart from sporting distinct styling from the rest of its Galaxy S22 brethren, the Galaxy S22 Ultra also gets an inimitable Galaxy Note feature – a dedicated slot for the S Pen – a feature sorely missed on last year's Galaxy S21 Ultra. 
And while the most dedicated of Galaxy Note fans may not like it, it really looks like we may never see a dedicated Galaxy Note device in the future. What may be on the cards, however, is the trickling down of several Note-specific features to other Samsung smartphone series, including the upcoming Galaxy Z Fold 4.
S Pen love for the Galaxy Z Fold 4?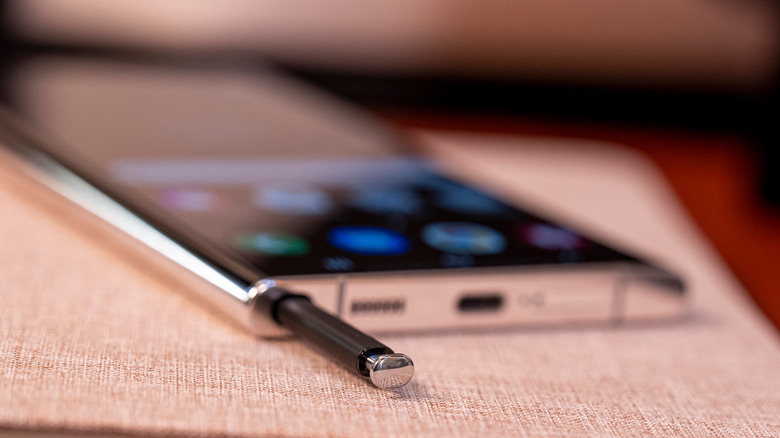 Bloomberg/Getty Images
Samsung Galaxy Note series lovers may end up with not one — but two different smartphones with full-fledged Note capabilities in 2022. The first of these devices, the Galaxy S22 Ultra, is already here. The second device to get this feature could be the Samsung Galaxy Z Fold 4, expected to launch later this year. Sources close to South Korean publication, The Elec have indicated that Samsung recently finalized the decision to integrate an S Pen slot for this year's flagship Galaxy Z Fold smartphone.
Even though last year's Galaxy Z Fold 3 did feature S Pen support, Samsung chose not to give it a dedicated S Pen slot. Instead, the company wanted users to buy an S Pen separately, and expected them to dole out even more money and buy a cover accessory for the privilege of safely storing the S Pen. All this after spending close to $2000 on a flagship smartphone.
Needless to say, this decision backfired, and according to The Elec, Samsung executives weren't particularly thrilled with the sales figures of the Galaxy Z Fold 3 — especially when compared to the stellar numbers achieved by its other foldable sibling, the Samsung Galaxy Z Flip 3. For 2022, Samsung is hopeful that the addition of full-fledged Note-taking capability on the Fold 4 will positively impact the device's sales figures.
What else to expect from the Galaxy Z Fold 4?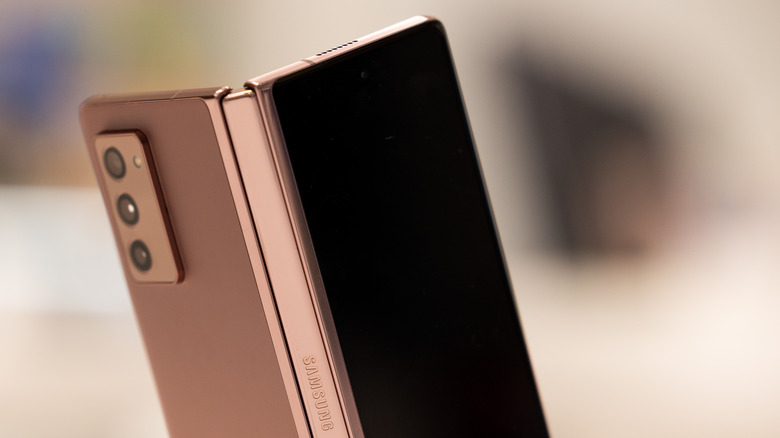 Bloomberg/Getty Images
Even though we have very little information surrounding Samsung's 2022 foldable lineup, sources close to The Elec indicate that the Galaxy Z Fold 4 will be an incremental update over the Fold 3. The 2022 iteration of the Galaxy Z Fold may get a marginally bigger main display (7.56-inch compared to 7.55-inch) and a slightly smaller cover display (6.19-inch compared to 6.20-inch). However, these differences may be too small to be noticed by the average user.
The report also adds that the Samsung Galaxy Z Flip 4 will likely carry forward the winning formula from last year and will mostly feature incremental feature updates. In addition, this year's Galaxy Flip is likely to get a larger cover display compared to the relatively small 1.83-inch OLED on the Flip 3. The main 6.7-inch display, however, is likely to be retained this time around as well. With Samsung likely to launch both these devices by August 2022, we still have ample time to speculate.