Xiaomi Redmi Note 11 Pro 5G Review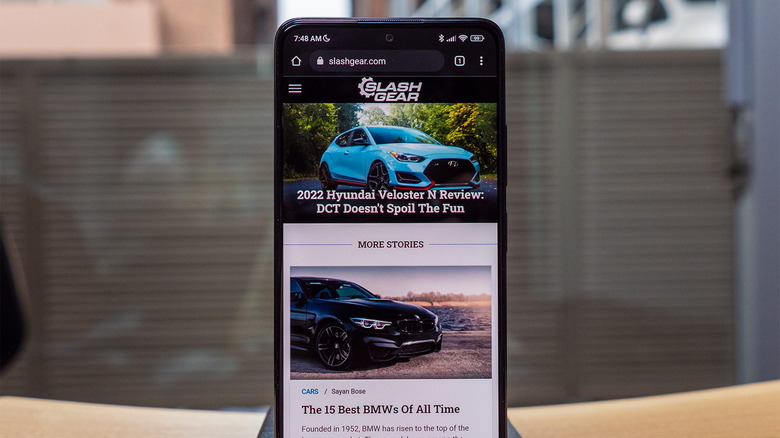 Ewdison Then/SlashGear
Xiaomi decided to start 2022 not only with a bang, but also with a confusing array of new phones, particularly under its Redmi brand. The company announced not two, not even three, but four models all starting with the Redmi Note 11 name. We already reviewed the Goldilocks of the bunch, the Redmi Note 11S, and while we found it to be adequate, it wasn't exactly impressive.
The Redmi brand is known for its entry-level and mid-range Android smartphones, offering consumers a solid compromise between affordability and features. The Redmi Note 11S, as we explained in our review, underscored this goal with its sleek design, decent features, and incredibly inexpensive price tag, at least when compared with the flagships on the market. The Redmi Note 11 Pro 5G comes with a higher price tag, but promises higher-end features. Is the phone a solid upgrade over its cheaper sibling, or does it simply toss 5G connectivity into the mix? We recently took the model for a spin to find out.
Design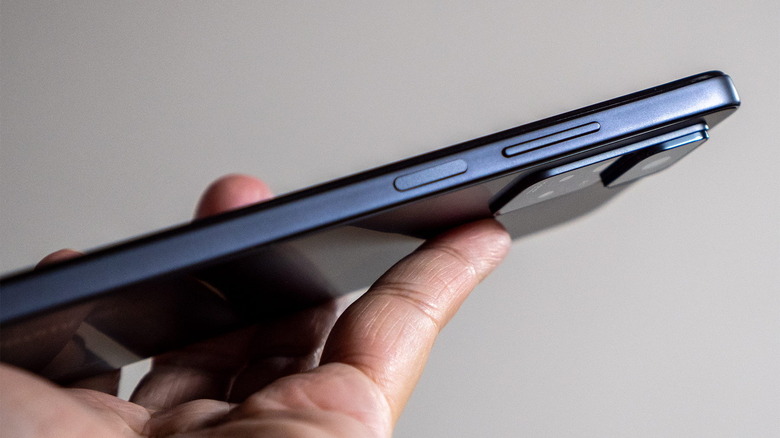 Ewdison Then/SlashGear
The Redmi Note 11 Pro 5G will easily stand out as one of the giants in the smartphone market, though the new Galaxy S22 Ultra 5G might now own the crown. Numbers don't always mean much, except when it results in a slab of glass and metal that becomes too unwieldy to use with a single hand. The phone's large size and heft almost tempt fate, so it's a good thing Xiaomi throws a free transparent case inside every box.
Just like its siblings, the Redmi Note 11 Pro 5G sports edges that have embraced flatness. It's not totally flat, though, with the Gorilla Glass 5 front and glass back curving just a little bit where they meet the metal frame. The curve is so subtle, however, that most people will still see the phone as having completely flat sides and, therefore, aping Apple's current iPhone aesthetic. That said, the frosted glass back, which does a good job of repelling fingerprints, is a clear giveaway that this isn't an iPhone, not to mention the large bump on its back.
That camera bump uses a stepped design that was en vogue in last year's Chinese brands. The main camera at the very top rises ever so slightly above the rest. Unfortunately, the design of the camera is a bit misleading, suggesting that there are four other lenses there. There are only two in reality, with the other "holes" taken up by an LED flash and a very superfluous "AI" mark.
Display and Audio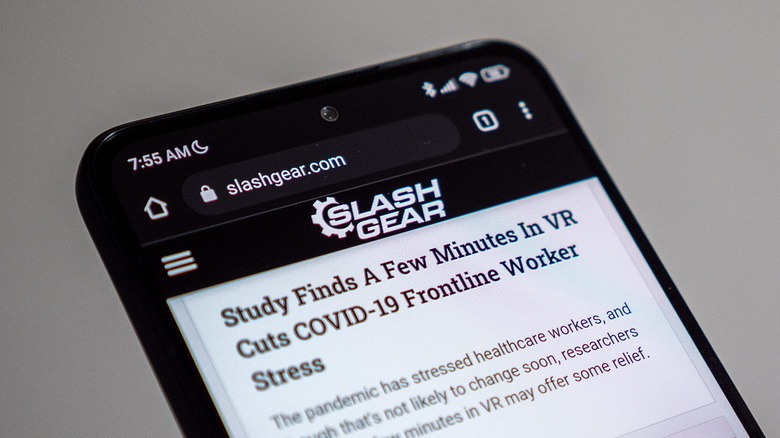 Ewdison Then/SlashGear
That camera bump at least gives the back of the Redmi Note 11 Pro 5G some character, and it is complemented by one of the brightest features of the phone. That 6.67-inch screen that gives the Redmi Note 11 Pro 5G its large size is also its biggest asset, literally and figuratively. The Super AMOLED panel is bright enough to be usable outside under sunlight when maxed out. Its colors pop, blacks really stand out, and those colors don't degrade at different angles.
The screen also supports 120Hz refresh rates, which is surprising for a phone in this price tier. You can let the software decide which refresh rate to use for each app, or you can lock it 60Hz if you prefer to save some battery life. Unfortunately, you can't force it to use 120Hz all throughout, and that fast refresh rate will still depend on whether apps support it.
Another surprise for a mid-range phone is the presence of a stereo speaker setup, with the earpiece pulling double duty. The output is loud enough for comfortable listening in an enclosed space, but the output tends to favor mids and highs. You do get a headphone jack, though, so you can still enjoy chest-pumping bass with better headphones. Given how even mid-range phones have started to ditch this old port, it's a pleasant surprise to see it lingering here.
Performance and Battery Life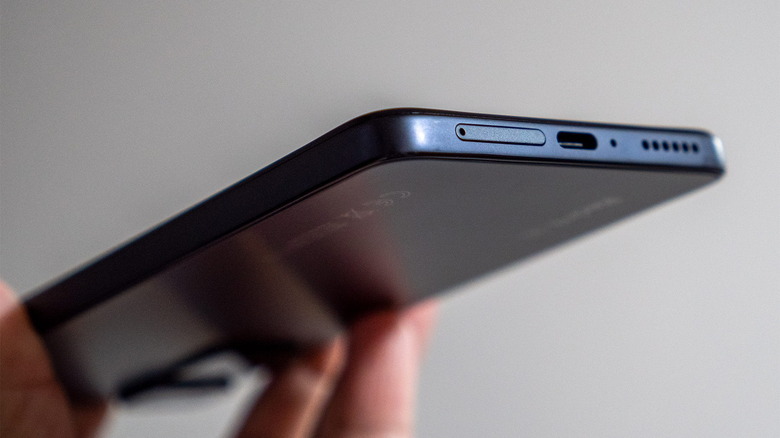 Ewdison Then/SlashGear
While the phone's bright display and stereo sound make it a decent multimedia device, Xiaomi's choice of processor kills its chances at gaming. Mind, the Snapdragon 695 5G is no slacker, but its performance in heavy-duty mobile apps and games will leave you wishing for more. Despite the company's best marketing, you will literally feel the heat after a period of intense use, and there seems to even be some instability that causes certain games to randomly crash.
Of course, the Snapdragon 695 5G wasn't meant to be a powerhouse, and it gets most of the job done with little fuss. Synthetic benchmarks won't tell the whole story, though, and the Redmi Note 11 Pro 5G makes up for its performance warts in other features. It is, for example, the only one among its four siblings to have 5G support. It also has a microSD card slot, though it shares that with a nano-SIM.
Compared to the Redmi Note 10 Pro last year, the 2022 Redmi flagship has a 20 mAh battery capacity decrease. Despite that, the 5,000 mAh battery is still one of the biggest in any smartphone on the market. Even with extensive video watching, chats, browsing, and other menial tasks, you'll still have enough juice left before you need to recharge. The 67W fast-charging tech also complements that large battery, charging the phone from empty to full in about 50 minutes, slightly longer than what Xiaomi advertises.
Cameras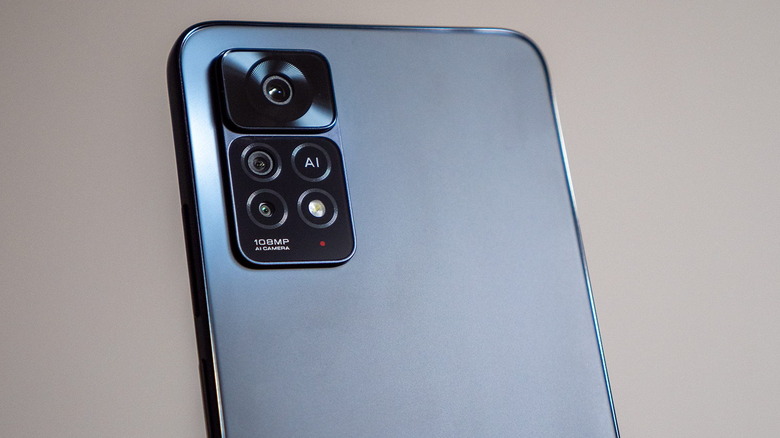 Ewdison Then/SlashGear
The Redmi Note 11 Pro 5G has so far performed as one would expect on paper. Where things get a bit disappointing, however, is in the camera department. Xiaomi pretty much used the same sensors it went with last year and even downgraded one seldomly used camera. In fact, it delivers a worse video recording experience than the Redmi Note 10 Pro.
Redmi's 5G flagship bears the same 108MP sensor as last year, which captures a standard pixel-binned 12MP photo by default. In this mode, images display a decent range of colors and expose enough detail to be usable, at least if taken under bright light. Xiaomi's AI-powered software does a great deal of background work, which sometimes ends up oversharpening the photo. With less light, the results are less impressive with noticeable noise in images. You can also use the full 108MP sensor, but the photos it produces are less sharp and have a different white balance from the standard 12MP.
The 8MP ultra-wide-angle camera unsurprisingly doesn't fare better, but, again, the results are decent enough to capture memories without having to worry they will come out as garbage. Both cameras falter under low light and at night, but the latter can at least be helped by the dedicated Night Mode. The 2MP macro camera, however, takes a nosedive compared to last year's model, which had a 5MP sensor with autofocus. Xiaomi could have just left this out, and no one would have likely noticed.
The Redmi Note 11 Pro 5G's biggest sin, however, is its inability to record video at any resolution higher than 1080p and at any framerate faster than 30 fps. It seems to be a limitation of the Snapdragon 695 5G, though it can theoretically support at most 1080p60. This results in videos that are plain unremarkable, though at least not terrible. Given how the Redmi Note 10 Pro could actually do 4K at 30fps, this limitation sounds like a tragic downgrade.
Software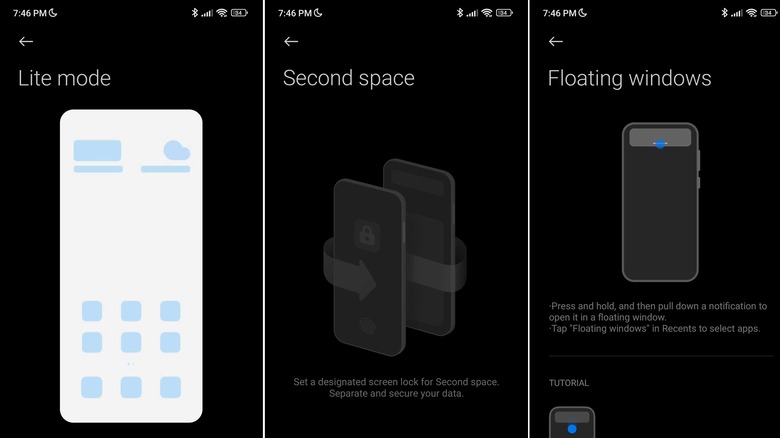 Ewdison Then / SlashGear
Xiaomi put MIUI 13 on the Redmi Note 11 Pro 5G and, despite launching months later, it is still based on Android 11. Xiaomi is falling behind its peers and rivals in this area, and it almost reminds one of the earliest days of the company. MIUI 13 is almost exactly like that in more ways than one.
The experience is heavily themed, of course, but there are also areas where Xiaomi has diverged again from Android standards. The biggest offender is how it splits notifications from Quick Toggles and controls, mimicking iOS completely. Then again, Xiaomi fans might actually love this kind of divergence, which is probably why it continues in this direction on its own.
To its credit, MIUI 13 is fast and snappy, perhaps partly thanks to that 120Hz refresh rate. It does have its fair share of desirable features, including an optimized Liquid Storage file system, RAM expansion, and, of course, a gaming mode. What is undesirable is the number of pre-installed apps (bloatware). Fortunately, you can uninstall them.
Final Take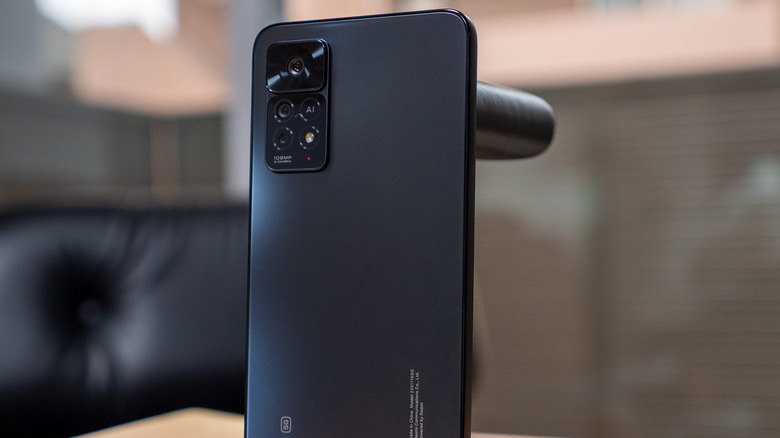 Ewdison Then/SlashGear
The Redmi Note 11 Pro 5G makes an interesting proposition, especially with the price tag it carries. It is one of the more affordable 5G phones in the market that comes with a few rare treats like a bright 120Hz screen. It also retains some fan favorites, like a microSD card slot and a 3.5mm headphone jack, while its battery life is something more expensive phones can only dream of.
Unfortunately, that otherwise tempting offer is marred by a few finer details that might give prospective buyers pause for thought. While the performance of the Snapdragon 695 5G isn't abysmal, we've also seen some better in this tier.
Camera performance is decent but lackluster, and the 1080p30 limitation is almost unforgivable. If you're not in the market for a 5G phone or aren't that particular about screen refresh rates, you might as well grab the more affordable Redmi Note 11S — though the latter model offers less, it doesn't overpromise and underdeliver.
The Redmi Note 11 Pro 5G has a starting price of $329 in the US, which gets buyers the 6GB/64GB memory and storage configuration. The price goes up slightly at $349 for the 6GB/128GB option and $379 for the 8GB/128GB configuration, but both options remain highly affordable compared to higher-end phones.