Smart #1 Prototype Is A Compact Electric SUV With One Frustrating Detail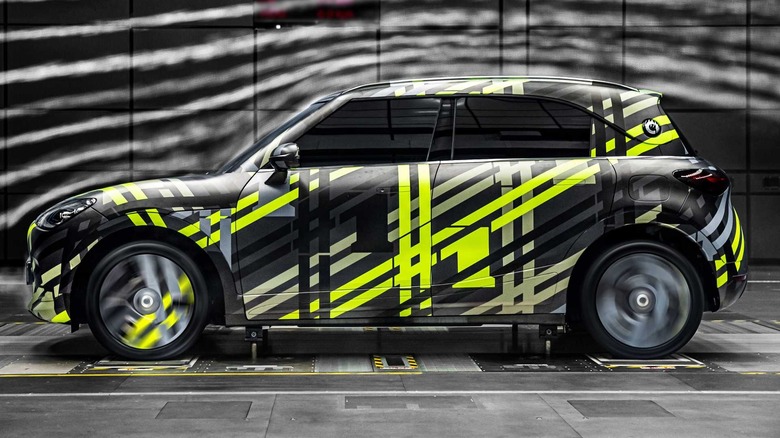 Smart Automobile Co., Ltd.
Smart and the electric ForTwo flirted briefly with American car buyers before abandoning Uncle Sam in 2019. The brand underwent corporate restructuring in 2020, and Smart is now a 50/50 collaboration between German automaker Mercedes-Benz and Chinese auto giant Geely.
It wasn't long before an all-new, four-door electric SUV came to the fray, a near-production model called the Smart Concept #1 unveiled in September 2021. And most recently, the EV has completed "stringent pre-market tests" while also gaining a new moniker: Smart #1.
New EV, New Name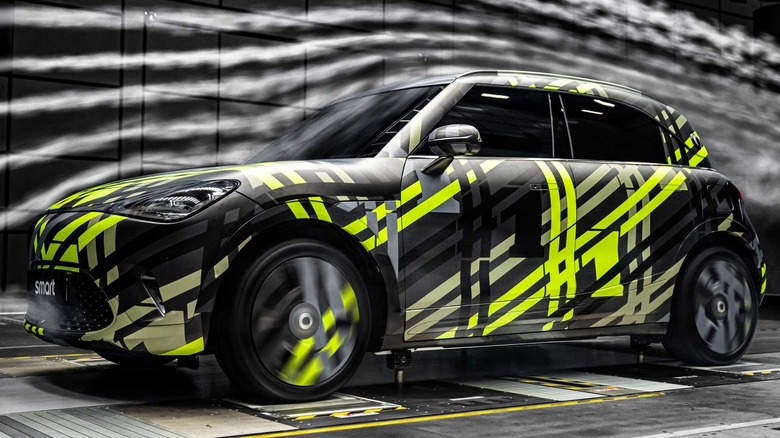 Smart Automobile Co., Ltd.
According to Smart, the combination of a "#" symbol followed by the number will carry over to the brand's next generation of all-electric vehicles. In addition, the "#" or hashtag is "used to indicate the hottest topics in social media: and is "evocative of trendsetting in the digital era," said Smart.
"As the first product set to launch following the brand's renewal, the Smart #1 perfectly combines electric drive technology and premium quality," said Daniel Lescow, Vice President of Global Sales and After-Sales at Smart Automobile Co., Ltd.
Aerodynamic Proportions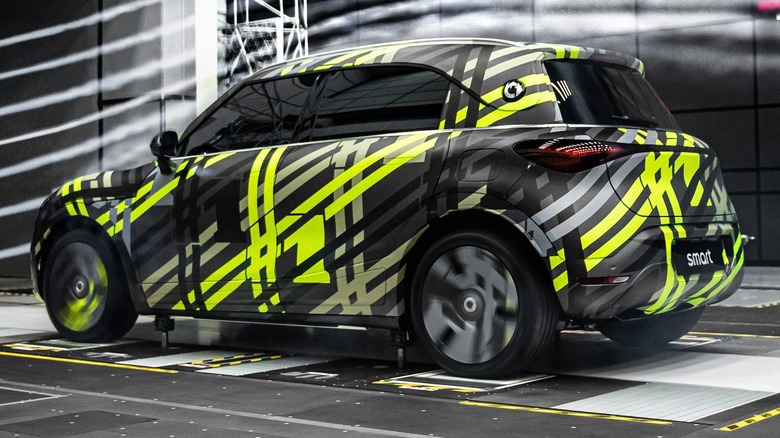 Smart Automobile Co., Ltd.
The newest Smart #1 is no bigger than a Mini Countryman at under 169-inches in length. The prototype car on this page is wearing digital camouflage to mask its proportions, but it doesn't look different from the concept version unveiled last year. However, we can see the grille is now flush to the body while the front bumper gains new air inlets. Other changes include a toned-down rear hatch with a smoother lip for better aero efficiency.
Speaking of which, Smart #1 has a drag coefficient of 0.29. Helping the cause are active grille shutters and flush door handles, the latter getting an ice-breaking feature that prevents sticking in freezing weather.
Coming Soon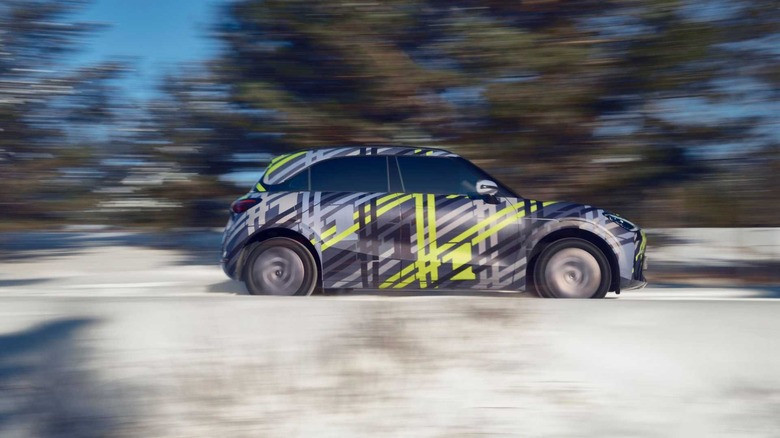 Smart Automobile Co., Ltd.
Smart will reveal a production version of the #1 EV in Europe and China near the end of this year. Smart has yet to release specific powertrain and battery specs, but it did say the #1 is riding on Geely's Sustainable Experience Architecture (SEA) modular EV platform. It has an 800-volt architecture to support one, two, or up to three electric motors.
The bad news? Smart #1 won't be coming to the USA, but let's keep our fingers crossed that Smart changes its mind some time soon.