Elgato Key Light Mini Is A Versatile, Portable Light Made For Creators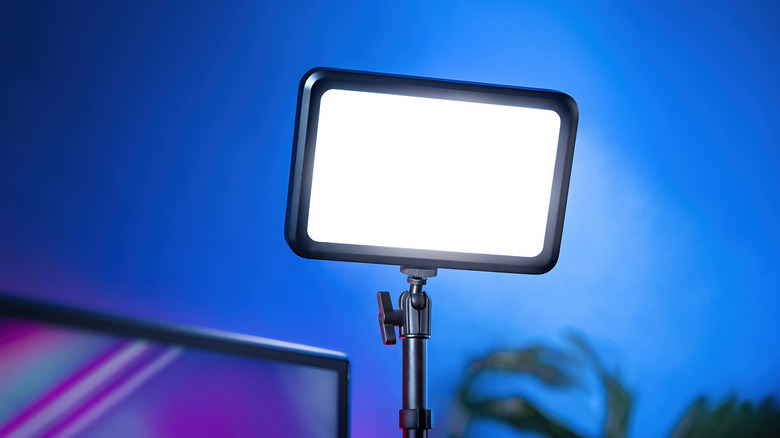 Elgato
Corsair-owned Elgato has expanded its portfolio of creator-focused products with the addition of a new portable key light called the Elgato Key Light Mini. As its name indicates, this product is a miniaturized and portable iteration of the company's existing full-size key lights — the Elgato Key Light, Key Light Air, and the Elgato Ring Light. Along with the smaller size, the Key Light Mini boasts a relatively affordable price tag while also adding a lot of versatility thanks to the multiple mounting options it offers.
The Elgato Key Light Mini features multi-layer diffusion, is fully dimmable, and supports a wide color temperature range. When in portable mode, the light draws power from a rechargeable battery, making it possible to get high-quality shots while on the go. Another key highlight is the support for wireless control, enabling users to operate the Key Light Mini using a smartphone or computer.
Several mounting options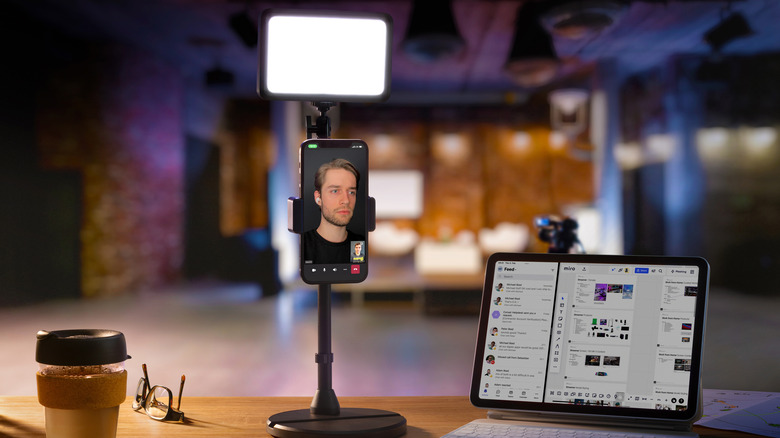 Elgato
Apart from targeting creators, the Elgato Key Light Mini is also designed to appeal to folks who have invested in a good quality webcam for video calls and want to look their best, but who aren't keen on investing in a sizable key lighting setup.
Elgato differentiates itself from its competitors by offering multiple options for mounting the light practically anywhere. The product is compatible with Elgato's Multi-Mount system and can be mounted magnetically to any surface. Key Light Mini can also be mounted to a standard tripod and a camera's hot shoe.
Other notable features include support for Wi-Fi connectivity via which the Key Light Mini can be controlled using the Elgato Control Center app. This cross-platform app is available for iPhone, Android, Mac, or PC. For users who prefer physical buttons, the product does come with easy-to-use onboard controls. The Key Light Mini is also compatible with the Elgato Stream Deck, which is the company's popular live content creation controller.
Light and power specs detailed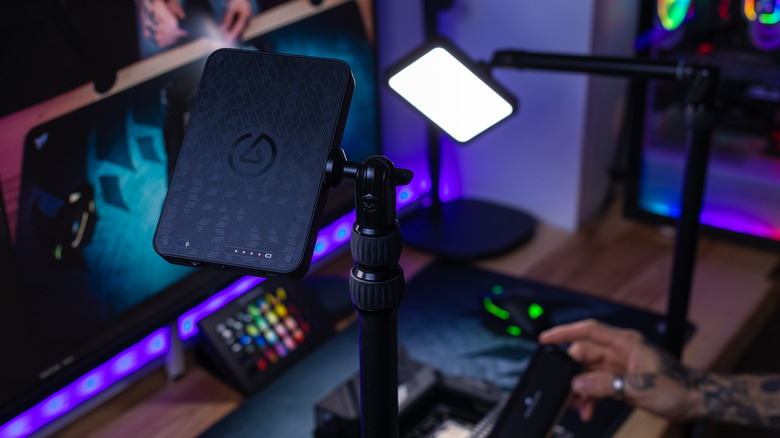 Elgato
The Elgato Key Light Mini uses Osram-sourced industrial-grade LEDs with an 800 lumens output. That's bright enough for a product this size but pales in comparison to the 2000 lumen output commonly seen on bigger key lights. The model's 4000 mAh battery, meanwhile, will last up to around two hours at full brightness. At 50% brightness, the battery life increases to almost four hours.
The LEDs are fully dimmable with a wide 2900 – 7000K color temperature range. The battery support 15W fast charging using a supplied fast charger. For times when portability isn't a concern, users have the option to skip the battery altogether by directly plugging the light into an AC power outlet.
The Elgato Key Light Mini is already on sale in select markets across the globe. In the U.S., the product is priced at $99.99 and comes with a two-year warranty. That makes the portable light significantly more expensive than the recently-launched Logitech Litra Glow, which retails for just under $60.