7-inch Fujitsu Android tablet pegged for Q3 launch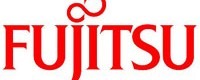 Earlier this month Fujitsu debuted the interesting slider tablet called the
. That tablet will run Windows 7 and be more of a netbook that a tablet like we see with Android from other providers. That isn't the only tablet that Fujitsu has up its sleeve though. The company will also be offering another tablet come Q3 2011 and that tablet will be packing one of the latest versions of Android available when it lands.
The tablet is going to have a 7-inch screen and will likely run Android 3.1 as the operating system. There are few details about the tablet at this time. It would be interesting to see the machine show up with the same sliding form factor as the TH40/D packing in a keyboard underneath the screen. I would bet it would come with the standard touchscreen tablet format we are all familiar with though. The price range for the tablet that is hinted at is a large one.
Fujitsu is looking at a range from $347 to $694. The low end of that scale is where we need to see some new Android tablets land. Most of the tablets are too expensive for many consumers to risk. Fujitsu will reportedly farm out the construction of the tablet to an unnamed Taiwanese ODM. Fujitsu is also said to be adding support for a stylus and a 3.5G module to the TH40/D when it launches in Taiwan with pricing for the model with those features at NT$30,000.
[
Android Community]