7-Eleven now delivers snacks to parks and other public places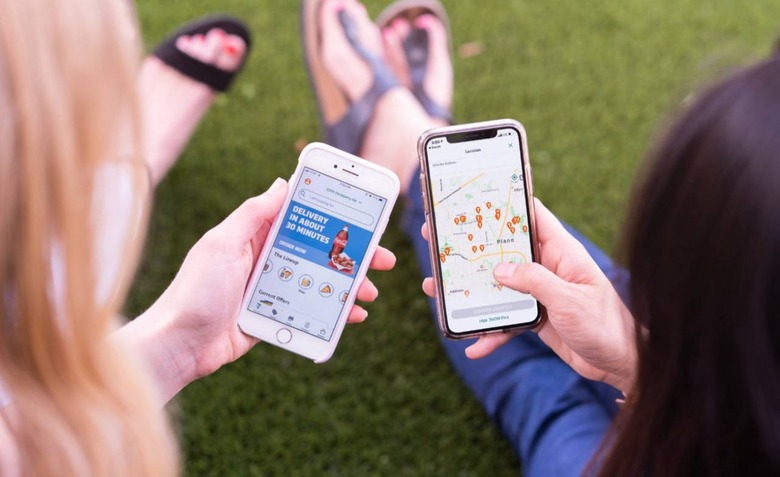 While Amazon cooks up drone-based deliveries and college campuses roll out autonomous snackbots, convenience store chain 7-Eleven has introduced its own unique twist on product deliveries: getting your order in public places. Under the new option, customers can order items from the nearest 7-Eleven and have them delivered to a park, beach, or other public places.
Delivery services are notoriously tricky for grocery stores, which already operate on such thin margins that various limitations and fees are typically required to make deliveries a viable business option. Corner stores and gas stations have the benefit of being highly convenient, however, which typically translates into slightly higher costs for products.
The higher fee is, more often than not, worth the price if it means getting your energy drink and candy bar as soon as possible. 7-Eleven is making things even more convenient by adding a delivery option that grocery stores can't compete with: deliveries to wherever you happen to be, even if it's a park bench. The delivery option has arrived in the 7NOW delivery app.
The freedom isn't quite unlimited — customers can only get deliveries to what the retailer called 7NOW Pins. There are thousands of these public locations, according to the company, including beaches, parks, entertainment venues, sports fields, and other non-traditional delivery destinations.
With the latest app update, customers can use the app to order select items, including hot and fresh foods, snacks, alcohol, non-alcoholic drinks, and other items for delivery to 7NOW Pins. The company provides examples of ways this may come in handy, such as getting more ice delivered to the park where you're grilling, or having someone bring you drinks and food at a sports game.
Deliveries are made within half an hour; they're available 24/7 and don't have an order minimum.