7-Eleven makes first Slurpee delivery by drone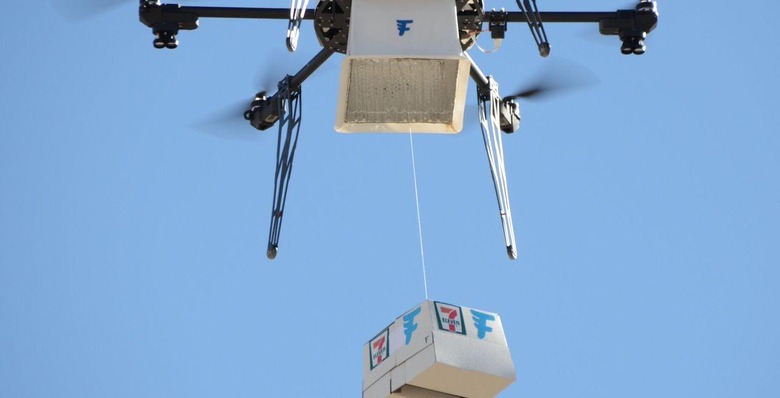 While commercial drone delivery still has a long way to go before meeting all the regulations set by the FAA and other agencies, the convenience store chain 7-Eleven has conducted its first successful delivery flight. The delivery was made in partnership between 7-Eleven and Flirtey, a drone delivery startup, and saw a private homeowner in Reno, Nevada receive Slurpees and other snack foods sent from a local store.
The inaugural delivery took place on July 11th, of course (7-11, get it?), with an autonomous drone from Flirtey flying about a mile between the two locations. Along with the frozen drinks, the other items included a chicken sandwich, coffee, donuts, and candy, with everything split into two separate deliveries. Once the drone arrived at the customer's house, it lowered the package down to the ground on the property.
The flight was part of a pilot program where customers within a one-mile radius from the Reno store were asked if they'd be interested in participating. Using GPS navigation, the drone flew from the 7-Eleven to the house and back again completely autonomously.
While big retailers like Amazon and Walmart are looking to make drone deliveries a regular service, the convenience store chain says this was just an initial experiment and didn't offer any kind of timeline for when more deliveries might be made. The company does plan to continue working with Flirtey, however.
SOURCE 7-Eleven