7-Eleven made 77 customer drone deliveries in 2016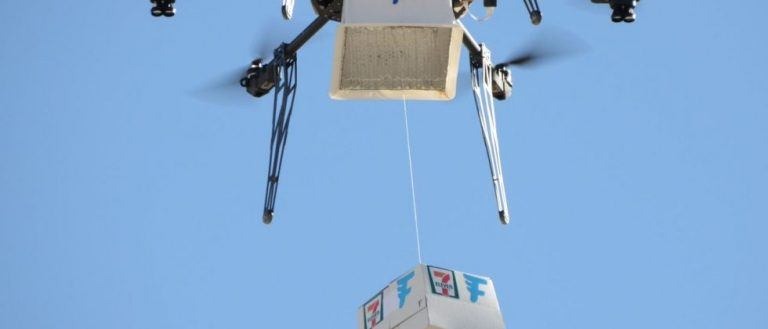 Amazon's getting all the drone delivery attention, but it turns out the retailer has an unlikely competitor: 7-Eleven. We saw a video of 7-Eleven's first drone delivery back in July, and now the company has announced the completion of 77 such deliveries. The drone deliveries were performed by drone delivery service Flirtey, the first of its kind according to the company. The two companies have been working in collaboration since the first delivery in July, which culminated in regular weekend deliveries throughout last month.
According to Flirtey, the drone deliveries were made to 12 customers who were using a custom app designed to place the drone orders. This app showed what items could be purchased for drone delivery, and also provided notifications for things like drone loading, departure, and arrival. These shippable items included both cold and hot food and OTC medication.
The drone itself contains a container in which the items are placed, while the actual delivery was performed autonomously using GPS. These deliveries took less than 10 minutes to arrive on average. Flirtey says that 100-percent of the test customers were happy with their drone deliveries. Customers included college students, the elderly, and parents.
The companies say the most popular items to have delivered were cold drinks and hot food, as well as meds like aspirin and cold relief...the kind of things you may need last minute but don't want to head out into the cold to get. We can expect to see the 7-Eleven drone deliveries expand next year.
SOURCE: PRNewswire