7 best PC games to play over winter break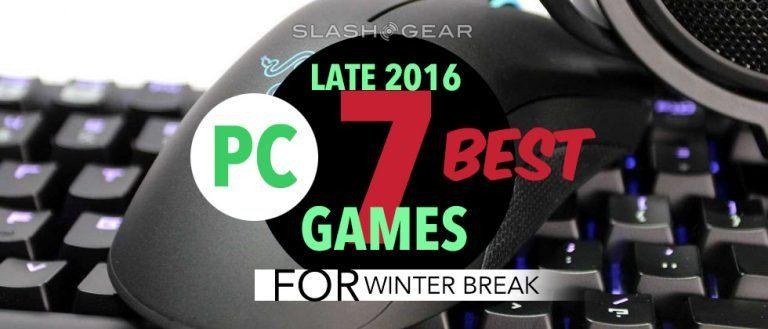 With winter break quickly approaching for many students in the US, a lot of you might be thinking about how you're going to spend your time. More specifically, you might be wondering what games out there are worthy of a playthrough while you have some time to burn. We've already covered seven console games that are worth a look during your time away from school, but here are seven more for those of you playing on PC.
1. Stardew Valley
In my mind, Stardew Valley is one of the best games of 2016. It takes the ideas laid down in the original Harvest Moon and retools them for 2016, and it's wildly successful in doing so. Whether you feel like farming, fishing, or adventuring through a cave full of monsters, Stardew Valley has you covered.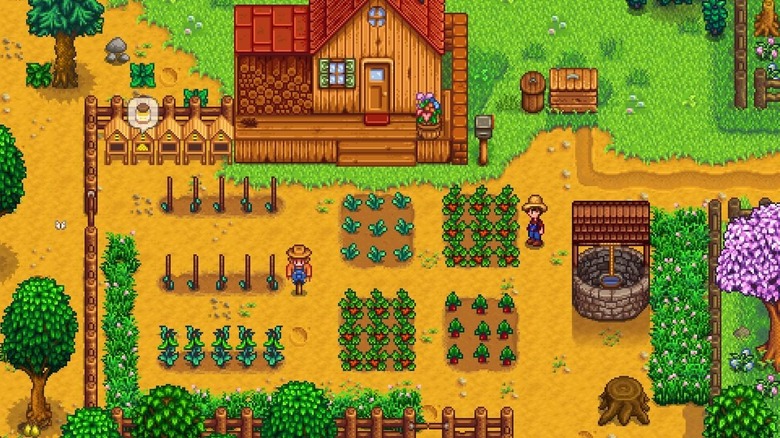 There's the potential for many, many hours of gameplay here, and replay value is only going up as time goes on. The developer of Stardew Valley – a single person who goes by the handle of ConcernedApe – recently released Stardew Valley's version 1.1 update. The new update adds more end-game content to partake in, along with a number of different farm layouts to experiment with. At $14.99, Stardew Valley is certainly worth the asking price considering just how much time you'll spend with it
2. Overwatch
What is there left to say about Overwatch that hasn't already been said? If you like team-based shooters that allow you to pick from a variety of roles, then Overwatch is the game for you. The number of available heroes has grown slightly since launch with the addition of the support hero Ana and the offensive hero Sombra, but that's not the reason why Overwatch made the list.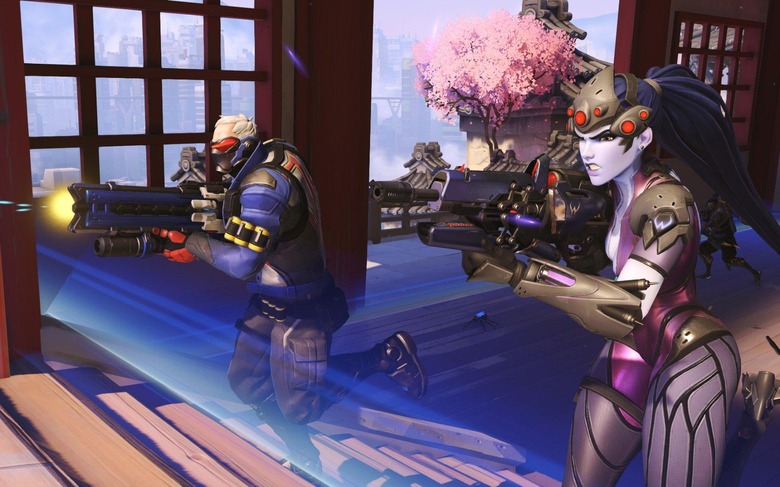 Blizzard recently rolled out a new Arcade mode for Overwatch, which allows you to participate in 1v1 mystery hero battles, 3v3 elimination matches, and a playlist that features all of the weekly brawls released to date. On top of all of that, Overwatch's competitive mode is about to enter season 3, and what better time to work your way up the ladder than winter break? If you played Overwatch a bunch at launch but haven't played much over the past few months, now is the perfect time to pick it back up.
3. Sid Meier's Civilization VI
The nice thing about winter break is that it'll give you nearly enough time to finish a game of Civilization (I kid!). While that's quite the exaggeration, it's no secret that Civilization games take quite a while to complete. Winter break affords you enough time to really dig into the latest game in the series, and if you're a strategy fan, Civilization VI is not to be missed.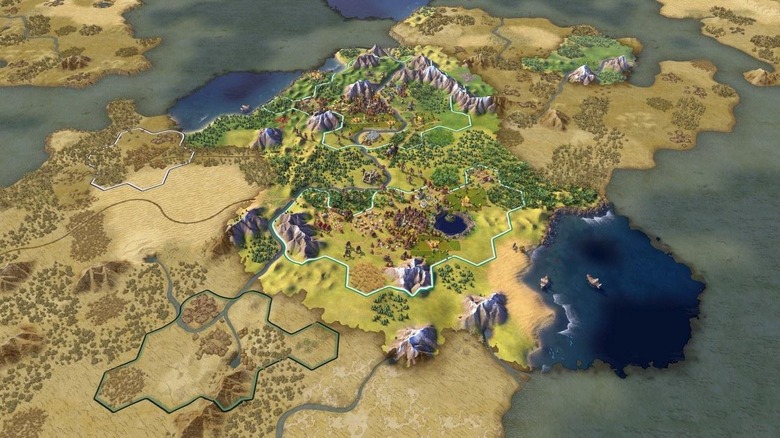 While Civilization VI needs a little work, it's still an excellent game. Perhaps more importantly, it feels much more complete than Civilization V did at launch, which is a very encouraging thing for the future. Civilization VI is a game that can make hours seem like no time at all, so if you haven't taken this one for a spin yet, winter break is a great opportunity to do so.
4. Rocket League
As I mentioned over on our list of console games to play during winter break, there's not much left to say about Rocket League. You've almost certainly encountered it online in some form, whether it's people raving about this game in Steam reviews or sharing GIFs of their ridiculous plays on sites like Reddit. It's next to impossible to be a gamer without knowing about Rocket League at this point.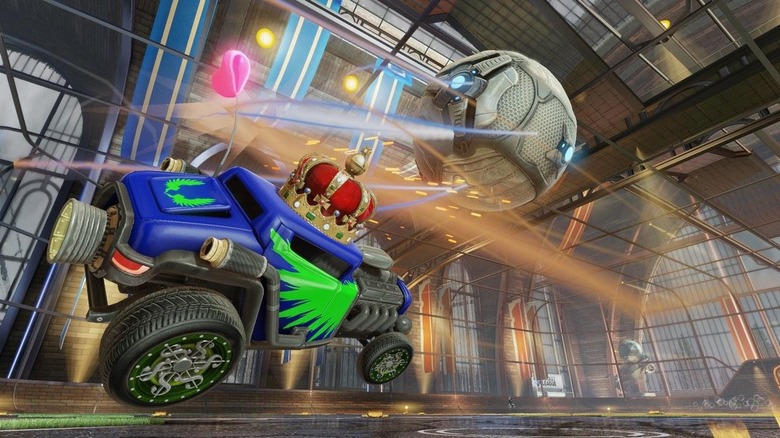 However, if you know about Rocket League but have yet to try it for yourself, then winter break presents a good chance to do just that. If a Steam gift card is on your wishlist, Rocket League is an excellent buy at just $20, and its unique gameplay can get addicting quickly. This is the only game that's on both the console and PC lists, and there's a good reason for that: it's an absolute blast to play.
5. The Witcher 3: Game of the Year Edition
The Witcher 3 is going to be great regardless of the platform you play it on, but I feel it really comes to life on a powerful gaming PC. The Witcher 3 is the best RPG I've played since Skyrim, and that's not exactly light praise given my love for the genre. It's got an excellent story, looks beautiful, and features a dark, gothic world that's easy to get lost in.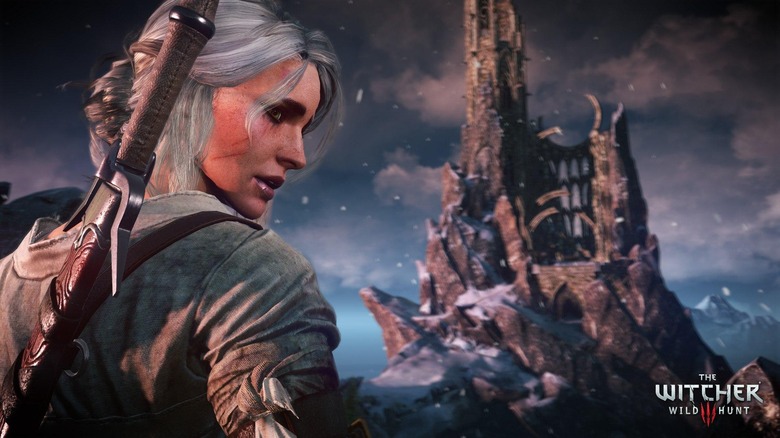 The Game of the Year Edition comes packed with the game's two DLC campaigns, Blood and Wine and Hearts of Stone. Even without those two packs, The Witcher 3 offers enough story and gameplay to last you dozens and dozens of hours. When you count Blood and Wine and Hearts of Stone, however, you have enough content to last your entire break and well into 2017.
6. Starbound
If, on the other hand, your PC isn't powerful enough to run triple-A titles like The Witcher 3, then you might want to give Starbound a look. Starbound isn't a graphically-intensive game that'll push your components to their limits, but it can offer just as many hours of gameplay as The Witcher 3 can all the same.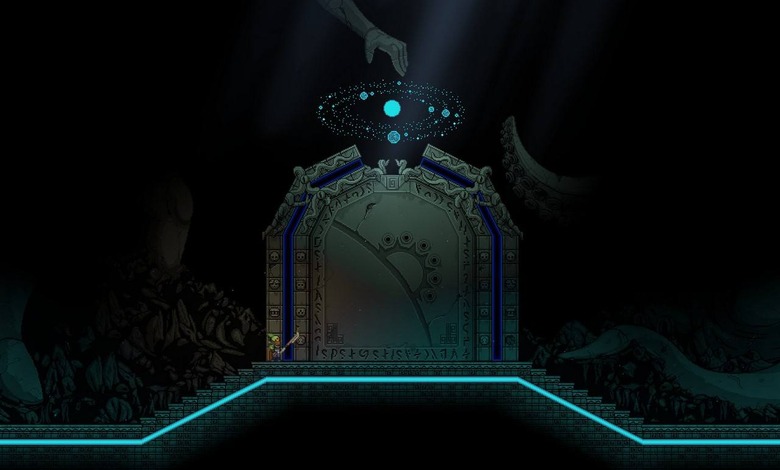 Set in a procedurally-generated universe, it's hard to nail down what makes Starbound so great. That's because it's ultimately down to you to decide what kind of experience Starbound is. Interested in exploring the universe to find interesting planets and awesome weapons? You can do that. Want to settle on a planet and build a home base to store all of your loot? You can do that too. Play with a few friends to make Starbound even more enjoyable.
7. World of Warcraft
Let's be real here: if you're looking to burn some time during winter break and the cold, long nights it brings, World of Warcraft is probably the best way to do that. With its latest expansion, Legion, hitting the scene earlier this year, there's more to do in World of Warcraft than ever before. Picking up the expansion grants you a boost you can use to instantly bring a character to level 100, giving you a fast-track to all of Legion's new content.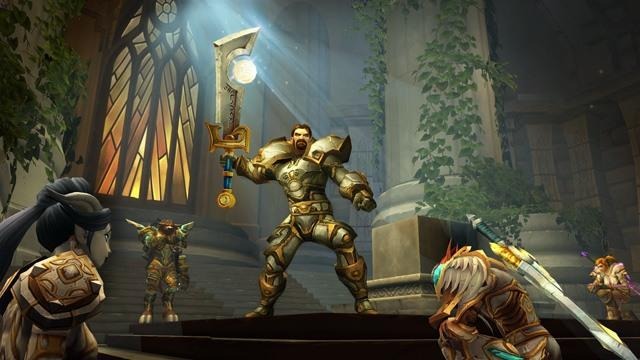 It helps that the content found in Legion is worth playing, too. Some will say that Legion exists as a bit of fan service meant to pull former players back in. Whether or not that's true, the fact remains that Legion adds a lot of great content that's worth checking out for old and new players alike. Play at your own risk, though, because word on the street is that World of Warcraft can be addicting.
Wrap-Up
If your PC will be your main gaming machine throughout winter break, you've got some choices ahead of you. The good news is that you can't really go wrong with any game on this list. If you need more ideas, hop on over to SlashGear's list of console games for winter break – most of those games are available on PC as well, and will be great no matter which platform you choose. Just as well, if you're planning to play something that isn't on the list, let us know what it is in the comments section below!