64GB HTC One available exclusively to AT&T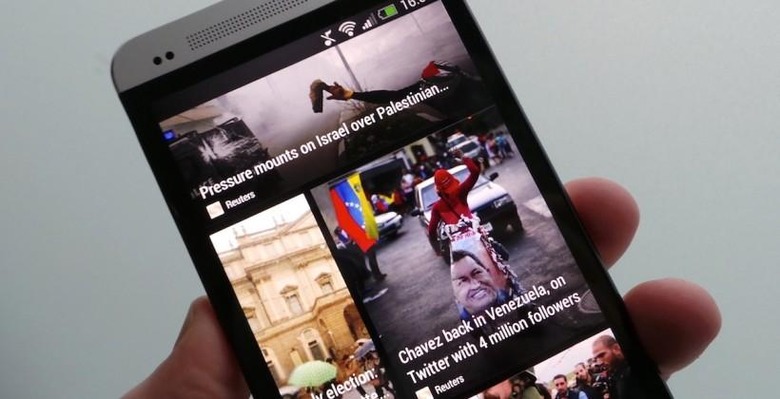 AT&T subscribers will apparently be able to purchase a 64GB version of the HTC One when the device heads to the United States. In its promotional video for the HTC One, AT&T revealed that it will exclusively have the 64GB version of the device, meaning that those of you on the other major carriers, like T-Mobile, will only have access to the 32GB HTC One. However, that shouldn't be a deal breaker for many of you.
Alongside the 64GB HTC One, AT&T will also offer both the silver version of the device (Glacier Silver) and the black version of the device (Stealth Black). AT&T also showed off two accessories that it will be selling alongside the HTC One. There's the HTC Double Flip Case, that works just like the Samsung Galaxy Flip Cover and also doubles as a stand for hands-free viewing. There is also the Morphie Juice Pack that doubles as both a case, as well as an extended battery pack for heavy users.
Taking the center of attention in AT&T's video is the HTC Blinkfeed and the HTC Zoe. AT&T shows off Blinkfeed's simple, yet attractive interface that allows you to get all of your social network updates, news stories, and apps into a single timeline. HTC Zoe brings a whole new smartphone camera experience to users, taking 20 consecutive pictures while simultaneously recording a 3-second HD video. It creates a short, easily shareable story.
The HTC One is set to to launch in the United States before the end of April. Manufacturing of the phone was delayed due to supply shortages and manufacturers not treating HTC as a top-tier client. Many consumers are opting to get the HTC One, even over the recently announced Samsung GALAXY S 4. While it's unfortunate that HTC is still playing favorites with AT&T, 32GB of storage should be sufficient for most users. If you're still unsure whether the HTC One is the device for you, check out our review of the handset.