640GB 2.5-inch, 2.5TB 3.5-inch HDDs in January 2010 says TDK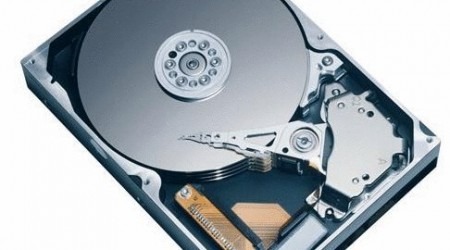 A new year usually brings short-lived resolutions and expensive gym membership, but according to TDK Corporation January 2010 will also see 640GB 2.5-inch and 2.5TB 3.5-inch hard-drives.  The company stands a good chance of being right, too, as it manufacturers the read/write heads for several hard-drive makers; their roadmap shows a jump from the current mass-production of 250GB/platter 2.5-inch drive heads to 320GB/platter head production ramping up from this month to December 2009.
Since the average 2.5-inch hard-drive contains two such platters, that tips 640GB small-form-factor (SFF) drives with what's likely to kick off with 5,400rpm speeds at the start of 2010.  As for desktop 3.5-inch drives, TDK currently mass-produces heads for 500GB platters, but will start mass-production of 640GB/platter heads in November and ramping up to full production by the end of January 2010.
That pushes a standard 4-platter desktop drive up to 2.5TB, and if the manufacturer can squeeze in an extra platter then it hits 3TB from a single HDD.  Upgraded laptop and desktop storage?  That sounds like a much better new year's resolution.
[via Reg Hardware]