6.5-inch OLED iPhone to be as big as iPhone 8 Plus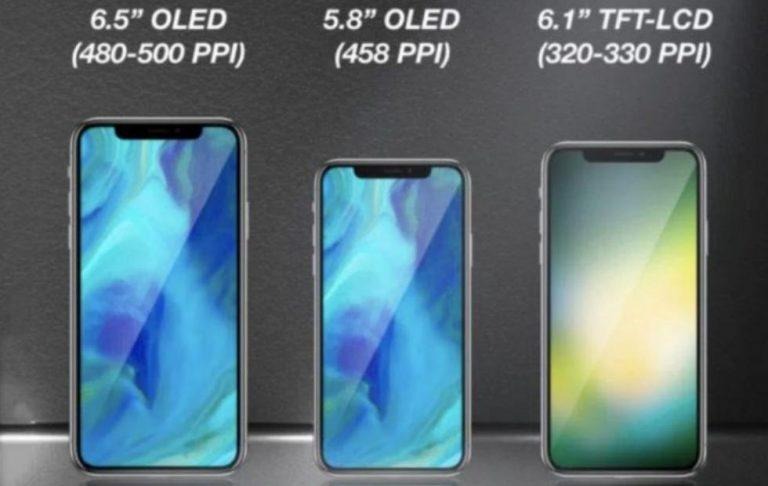 If you ask Apple, its first OLED iPhone, the iPhone X, did exceptionally well in the market. If you ask others, not so much. Apple's solution to fix the discrepancy? Throw more OLED iPhones at the market, of course. We're still a few months away but almost everything about the three new iPhones have been leaked to death. Now comes another info dump via Mac Otakara, revealing how big the big OLED iPhone might be.
According to the Japanese website's "reliable supplier source", the 6.5-inch OLED will be physically the same as the iPhone 8 Plus last year. That means it will be 158.4 mm long and 78.1 mm wide. One difference, however, will be the thickness, which is 0.2 mm thicker than the iPhone 8 Plus at 7.7 mm to account for the larger, vertically-arranged dual cameras.
Of course, they might have the same physical size but the screen sizes are worlds apart. The iPhone 8 Plus only has a 5.5-inch screen, an LCD panel for that matter. The still unnamed OLED iPhone will have a 6.5-inch screen, thanks to the removal of so much bezels and the Touch ID button as well.
On the other side of the spectrum, the only LCD iPhone, which will also come in an edge-to-edge form, is now said to be even smaller than earlier leaked. Instead of having a 6.1-inch screen, sources are claiming it will only have a 6-inch panel. It will also have a Face ID TrueDepth camera but only one camera at the back.
As for the direct iPhone X successor, nothing's going to change about that dramatically. It will have the same 5.8-inch screen and dimensions as the first iPhone X. The only difference will be the larger camera sensor and larger lens on the back.