6.1-inch LCD iPhone to have budget price, dual SIM variant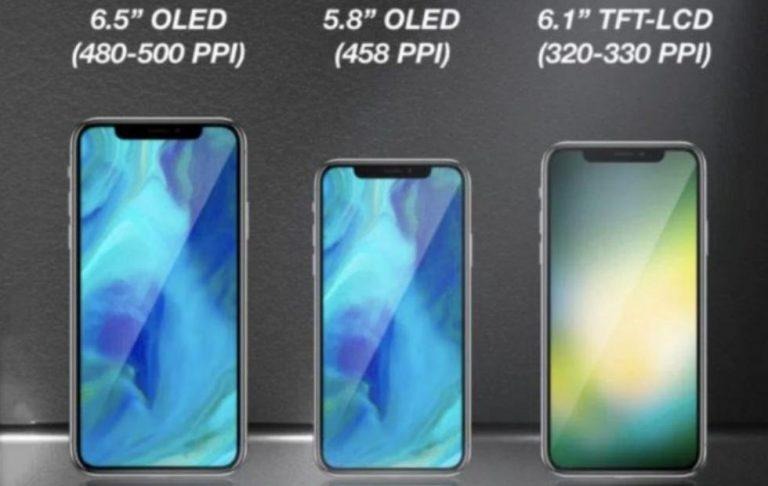 It seems that Apple will be changing course when it comes to its marketing strategy for this year's iPhones. With the iPhone X last year, it went with a higher price tag that was meant to offset the low sales numbers. If KGI Securities' famed Ming-Chi Kuo is correct, however, Apple might be going for mass appeal this time around. That not only includes a wallet-friendly iPhone with an LCD screen but also, for the first time ever, a dual SIM, dual standby (DSDS) iPhone.
It's not news that Apple will be offering a budget iPhone, at least according to the leaks and rumors. that will be the 6.1-inch LCD iPhone, also the only LCD iPhone in this year's roster. The smallest iPhone will actually be a more direct successor of the iPhone X, coming with a 5.8-inch OLED screen. And then there's the largest, a 6.5-inch OLED iPhone.
What's new, however, is Kuo's claims that the 6.1-inch LCD iPhone as well as the 6.5-inch OLED iPhone will feature dual SIM card slots. The LCD iPhone won't have an eSIM option also. If true, this is a huge departure from Apple's previous path which has shunned any and all attempts at adding DSDS to any iPhone despite popular demand.
Apple believes that there is no strong case for the added complexity of supporting two SIM cards simultaneously. That might be true in the US but not in other markets, like China, Europe, and Southeast Asia, where dual SIM slots are more common. In addition to allowing two phone lines in one phone, dual SIM slots also remove the need to swap out SIM cards when traveling abroad.
Apple's change of heart might be more technical than anything. The DSDS feature comes via the use of Intel modems in lieu of Qualcomm's. Regardless of chip maker, if the $550 starting price of the 6.1-inch LCD iPhone is also true, it could be the fastest selling model of the three. The DSDS variant, however, could go as high as $650.
VIA: Apple Insider